Premier League
How three promoted clubs defied the odds to stay up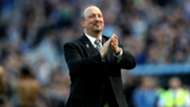 Newcastle didn't have a particularly good summer transfer window upon their return to the Premier League. It was reckoned that they hadn't done enough to improve their squad to stay up; that the constraints Rafael Benitez was working under would prove too much to surmount.
Their headline signings were Jacob Murphy at a modest £10 million from Championship contenders Norwich and a Manchester City castoff by the name of Florian Lejeune from Villarreal.
Aside from those two and goalkeeper Martin Dubravka, who was added in January, all of the team who started in the last game of the season against deposed champions Chelsea – a resounding 3-0 win - played for Newcastle in the Championship.
It goes against all sense and logic that Benitez should be able to take a second-tier squad into the Premier League and keep them there when teams are spending money left, right and centre in the top flight just to stand still. It goes against all sense and logic that a Newcastle team stacked with reliable Championship pros should be able to match and beat the billionaires of not only Chelsea but of Manchester United and Arsenal too.
Go to St James' Park and appreciate the genuine affection in which the Newcastle fans hold the Spaniard. What he has managed is momentous and the locals know it.
It would be an insult to a coach as decorated as Benitez – with league titles and Champions Leagues on his CV – to suggest that guiding Newcastle to 10th place is his greatest achievement but the man himself acknowledges it's up there.
Any team coming into the Premier League can be disadvantaged due to the established nature of the teams already up there with their knowhow of the division and their ability to attract better players.
That's why the promoted trio of Newcastle, Brighton and play-off winners Huddersfield were generally written off at the start of the season. But all three defied the predictions and retained their position in the league.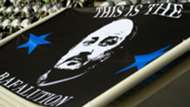 "You have to give credit to Brighton and Huddersfield," Benitez says. "They are organised, like us. They work as a team, like us. That is the key."
Moreover, their extended stays in the Premier League came at the expense of three teams who grew accustomed to life at this level. The list of mistakes Stoke, West Brom and Swansea have made is long. Given their relatively stable status in the top flight and their ability to pay competitive wages there is simply no way any of them should have gone down.
But they were punished for their inability to see challenges coming down the track and their complacency in taking life in the Premier League for granted.
Stoke boast plenty of international standard players but are counting the cost of what mainstays Jack Butland and Charlie Adam described as catastrophic recruitment.
"Sometimes teams that are already in the Premier League they have some money," says Benitez. "They spend money on good names, big players but still they lose this togetherness that we have had and also Huddersfield and Brighton. The key for me is to create a very good team spirit."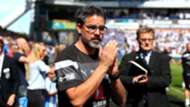 West Brom went down despite appearing to address all their significant weaknesses last summer with the additions of players like Kieran Gibbs, Ahmed Hegazy, Grzegorz Krychowiak and Oliver Burke. But management in the style of Alan Pardew did nothing to alleviate the mediocrity. A recent surge by Darren Moore was encouraging but came too late.
And Swansea have done things incredibly badly all round since the much-derided arrival of American owners a couple of years ago.
Stoke and West Brom sacrificed the stability of Mark Hughes and Tony Pulis in search of the answer. Paul Clement earned the Swansea job on a permanent basis by keeping them up last season but for him things turned quickly too.
Instead, Newcastle, Brighton and Huddersfield never wavered from their paths under Benitez, Chris Hughton and David Wagner. Even as all three teams endured long point droughts, there was never a question of sacking them. All three clubs have been rewarded for their patience and continuity.
The Championship season is long and hard, and all three managers will have learned a hell of a lot about their players down there. So, they were well aware which of their Championship men could step into the Premier League and which ones couldn't.
They were aware of what signings needed making, even if Benitez, in particular, was frustrated practically at every turn by club owner Mike Ashley's refusal to put his hand in his pocket for necessary additions.
What Benitez's squad lacked in readymade Premier League quality they made up for in other areas. The players' receptiveness to Benitez's ideas and their strong team spirit counted for plenty come the season's end. Jonjo Shelvey and Jamaal Lascelles, in particular, should be in the England squad for the World Cup on the strength of their performances. 
Brighton and Huddersfield, meanwhile, were not going to die wondering. Brighton signed the four most expensive players in their history in preparation for the Premier League and Huddersfield their most expensive seven. That gamble and that ambition paid off.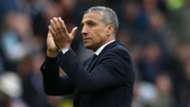 "I think that teams coming up are maybe a little better prepared, for starters," says Hughton. "Even financially, I think we broke our transfer record four times last summer, Huddersfield might have done it four or five times too, and Newcastle spent big more so the season before. So that helps teams prepare better than in the past."
Another key element in their survival could well be the effective splitting of the Premier League into three tiers. There are the top six clubs, there are Burnley, Leicester and Everton and then there are the rest. While the top six occasionally cede points to the latter group, where seasons are made and lost is in the direct encounters against one another.
Those are the games in which an off day can be punished in the most excruciating way and where an injury or a red card can make all the difference. Those are the games in which futures are decided. Be competitive in that 'mini-league' and you have a chance. In that sense Newcastle won it and Brighton came second. 
"On a good day everybody can beat everybody," Hughton says. "I think that's what it's down to. That group outside of the top six has been bigger this season, and I think that's helped the promoted clubs."
Newcastle can point to home wins against Manchester United, Arsenal and Chelsea in 2018 as evidence of their ability to punch at this weight and credit to them. But Benitez will now know that in order to kick on those fallow periods - like the ones they experienced when centre-back and captain Lascelles was absent for example - could be the ones next season which drag them into the quagmire.
And Brighton and Huddersfield will be well aware they may need to break their transfer record four times more apiece in order to maintain their status next season.
But good players alone are not enough as the three relegated teams found out. There has to be togetherness, cohesion and a sense of purpose. Hughton and Wagner – along with Benitez – imbued their teams with just that.
Players like Dale Stephens and Aaron Mooy did not become Premier League standard overnight. They, along with their team-mates, instead demonstrated the correct mentality to deal with life at this level – against better players and when brighter days might never seem to be around the corner. They had the courage and conviction to stick together and carry out the plan.
Next year it will get even harder with Wolves again ready to wreak havoc and distort the transfer market. But these three teams coped best with the demands this season. There will be a short break and they'll have to do it all over again.