African All Stars
Eric Bailly can do better than being Jose Mourinho's scapegoat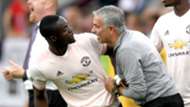 ---
COMMENT    By Solace Chukwu    

Follow on Twitter 
---
It is hard not to feel sorry for Eric Bailly at Manchester United. Jose Mourinho's gloomy declaration of despair over his ability to take a spot kick, when it was in fact Phil Jones who had missed on Tuesday against Derby in the League Cup, seemed a final indignity.
Since the utter capitulation at Brighton in August, the Ivory Coast international has not started a league game for the Red Devils. Conversely, Victor Lindelof, his partner on that miserable afternoon, has been given the opportunity to redeem himself—the message is clear: it is Bailly who has been made the scapegoat for a team-wide underperformance. So what if Ashley Young couldn't stop crosses flying in, or if the midfield failed abjectly to provide a proper screen?
Even allowing that his infractions were markedly worse than anyone else's on the day, which is a debatable point, it seems a cruel way to cast aside a player for whom the Red Devils paid a fee in the region of £30 million to recruit.
He has posted quite solid performances for United previously - it was only last season when the side seemed to lose all fortitude on account of his injury lay-off, and the frustration then was his fitness issues, not his performance levels.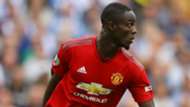 Of course, Bailly is not infallible.
There is an undeniable impetuous streak to the defender, but that will have come as no surprise to Mourinho; he signed the 24-year-old, after all.
If he has now decided the former Villarreal man is not up to the task, that reflects unfavourably on his judgment, and reinforces the uncomfortable truth of latter-day Jose: his Midas touch is no more.
Eric Bailly | 2018-19 Premier League stats
It could also have grave implications for Bailly's continued stay in Manchester, even though it has to be said that being dropped from a team in which no one is exactly excelling is not necessarily terminal. If the feeling in the player's camp is that this rough patch can be smoothed over, it is not farfetched.
It would, however, be useful for him to weigh up his options.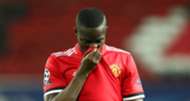 Recent reports have linked him with a possible move to North London, with both Arsenal and Tottenham Hotspur said to be interested.
Mauricio Pochettino will of course be well aware of the Ivorian, having been in charge at Espanyol while Bailly was a part of the youth set-up. As such, his interest would not be a surprise.
However, there does not seem to be an immediate opening at the back, with Toby Alderweireld in from the cold; Jan Vertonghen, Davinson Sanchez and Eric Dier all ahead in the queue, as well as youngster Juan Foyth in the frame.
For their part, the Gunners could do with another body at the back following their defensive struggles. However, it is doubtful that the solution to the recklessness and lack of positional discipline which plagues Arsenal's defence presently is more of the same.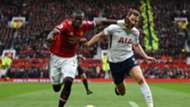 That is not, however, to say that there is zero merit to the idea. The sense is that Bailly would fare better alongside a calmer, more cerebral partner.
While both Sokratis Papastathopoulos and Shkodran Mustafi prefer to play on the front foot, the return to fitness of club captain Laurent Koscielny might be the crucial factor.
It remains to be seen what is left of the Frenchman following a long injury and recuperation, but if he can return to anything approaching his best, he would provide the perfect foil for Bailly's more confrontational style.
He would also be the right profile, with respect to age, to bridge the gap between the more experienced centre-backs and the younger prospects.
It would not make for the most snug fit, necessarily, but the Ivorian is not completely without recourse in this mental battle with Mourinho.