Premier League
Zola: Frank Lampard would make a great manager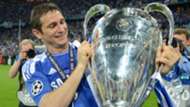 ---
EXCLUSIVE
---
Frank Lampard has yet to make an announcement on his future after leaving MLS club, New York City FC, and Gianfranco Zola has backed his former Chelsea team-mate to become a great manager.
Football unites behind Chapecoense
Lampard is thought to have offers to stay in football as a player, but the Football Association in England has offered him the chance to take a fast-track course to obtain his coaching badges.
Although it isn't clear what route Lampard might go down, he remains interested in becoming a manager in the future and Zola believes that he has all the tools to be a success. 
"I have no doubt that he can be a good coach, if he wants to," Zola told Goal at the FWA Live event, sponsored by William Hill. "He has always had the attitude to do things properly. I wouldn't be surprised if he wants to become a coach and to see him doing well with it. He is a very good man. 
"If he wants to carry on playing... then the ability is still there and physically he is somebody who has always looked after himself. He can continue if he wants to but it is just for him to decide."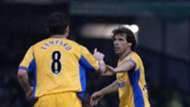 Lampard hasn't received an offer from Chelsea yet, but is likely to get one if he goes into coaching, with ex-Blues players such as Carlo Cudicini, Jody Morris and Paulo Ferreira already working behind the scenes - with John Terry likely to join them when he hangs up his boots. 
Since the initial period of spending big money after the Roman Abramovich takeover in 2003, Chelsea have set about a new policy in investing in youth talent and their academy at Cobham Training Centre, where they improve young players and then send them out on loan to get experience.
Zola is impressed with the change in strategy from Chelsea's board and thinks that hiring ex-players as coaches is reminiscent of clubs like AC Milan in Italy. 
Ramires preferred AVB to Mourinho
"I think it is very good to have players staying after they finish their playing careers," Zola added. "It happened with Milan, they did it before and it was very, very successful for many years.
"Many former players worked for the club in different capacities and I thought it was very good, the people who come in. They know the players, they care about the players and they will always do what is best for the club.
"They care, which is important, they are attached to the place. They know what to do and they work hard. Also for the fans, yes, people appreciate legacy.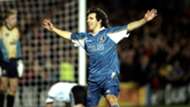 "Even if people are not playing, with the fans they are still connected to the club and it makes them feel good to see them there. It would be good for the players themselves too, good for everyone."
REVEALED: Why Ramires left Chelsea
Zola has been linked with a return to Chelsea as one of Antonio Conte's coaches, but also recently had interviews over the vacancy at Inter Milan after Frank de Boer's sacking. The former Napoli player wasn't sure where he would end up next, but hinted that he expects it to be at a major club. 
"I don't know my future, but maybe a team [as the head coach]? We will see, that's the aim to find a team and prove myself again, we will see. A big team? It is possible, we will see."