UEFA Champions League
Who are the Champions League 2018-19 group stage seeds?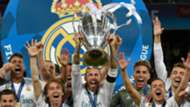 The Champions League is the jewel in UEFA's crown, boasting some of the best club teams in world football, and the 2018-19 edition is just around the corner.
Qualification for this year's tournament kicked off back in June and the number of teams involved will soon be whittled down to an even 32 for the group stage, which is set to get under way in September.
A draw will be held to determine the make-up of the groups and UEFA favours the approach of dividing the participants into different pots based on the European confederation's ranking system.
Before the draw, Goal takes a look at what teams are in the different seeding pots, when it will happen and more.
---
---
The draw for the Champions League group stage is set to take place on August 30 and the Grimaldi Forum in Monaco will be the venue for the event.
As you'd expect, representatives from the 32 teams involved are usually present at draw ceremonies, with UEFA inviting special guests to preside over the procedure itself.
---
Champions League 2018-19 group stage seeding
---
After UEFA's sweeping changes to the Champions League access list automatic group-stage berths are now reserved for 26 teams, with the remaining six teams coming through the qualification process.
The 32 teams who qualify for the group stage are divided into four seeding pots, with the Champions League holders, the Europa League winners and the champions of the top six nations occupying Pot One, ranked according to coefficient. The remaining three pots are populated with the other qualified teams, based on how high their coefficient is.
Who are the top UCL seeds for 2018-19?
As well as Real Madrid (Champions League winners) and Atletico Madrid (Europa League winners), the top seeds are as follows:
Champions League group stage seeding pots
You can see how all four pots are shaping up in the table below.
Key:
Coefficient in brackets.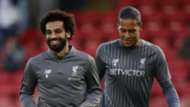 Can teams from the same country be drawn together?
Teams from the same country cannot be drawn together in the group stage of the Champions League.
---
When does the 2018-19 Champions League group stage start?
---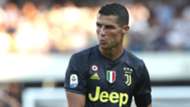 Fixtures are finalised once the draw has been made and all eight groups are all known, with issues such as logistics and crowd control taken into consideration.
The first set of matches in the group stage are scheduled to be played on September 18 and 19. There are six matchdays in the group stage and it will conclude on December 11 and 12.
You can see the full schedule for the group stage below.
| Matchday | Dates |
| --- | --- |
| Matchday One | September 18 & 19 |
| Matchday Two | October 2 & 3 |
| Matchday Three | October 23 & 24 |
| Matchday Four | November 6 & 7 |
| Matchday Five | November 27 & 28 |
| Matchday Six | December 11 & 12 |