Johor Darul Ta'zim
The reason why JDT shouldn't look outside to replace Farizal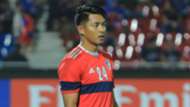 Johor Darul Ta'zim (JDT) will be without the services of Farizal Marlias until after the fasting month in 2018 but the Southern Tigers shouldn't be in a hurry to look externally for a solution.
Asian Football Confederation (AFC) announced the punishment for the 30-year-old Farizal and deemed his actions in the AFC Cup clash against Ceres-Negros FC worthy of a 1-year ban and a US$40,000 fine. 
To their credit, JDT through Alistair Edwards has voiced their acceptance of the outcome - despite the cause of unruly actions of Farizal, it should not be something that should be treated lightly. One year isn't a short time in football but for a player in his position, Farizal would have plenty more seasons in his career after the ban is completed.
The bigger question for JDT though - will be who to replace Farizal. The answer is probably an emphatic no one.
In Izham Tarmizi, JDT have a ready-made replacement between the sticks. 
At 26 years of age, Izham has already been with the club since 2014. In those three seasons, he has not gone through life as the usual number 2 who doesn't see game time or only be used in the cup games here and there.
The former Young Tigers goal keeper has been tried and trusted by Benjamin Mora this season as well as the predecessors before him. At times it was because Farizal was out injured but there were periods where Izham had even took over the mantle as the first choice before injuries curtailed his stay in the starting XI.
His physical stature isn't as imposing as Farizal but Izham's lack of height does not hinder him in his progression from a promising stopper to a seasoned one. He makes up his one deficiency with his good reading of the game, good command inside the penalty box as well as his distribution with his feet.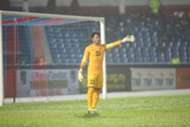 In the past, goal keepers was thought to be matured in their position when they hit the 30 mark but the rise of the likes of David De Gea, Thibaut Courtois and Gianluigi Donnarumma has shown that no keepers should be judge purely on their age alone in the modern game.
The time is now for Izham to use this chance and completely assume the mantle of first choice keepers at JDT. His numbers this season of conceding 11 goals in 11 matches does not make for good reading but that's the price to pay when one does not get a prolong run in the team. 
Of course every club need more than one keeper to rely on and even then, it doesn't mean JDT need to go out and secure any other - for Haziq Nadzli is more than a capable back-up for Izham. The current national U-22 player has only played in two AFC Cup matches this season but has shown promise that he can be relied upon when needed.
Perhaps JDT would need someone to be the third choice - that could be Samuel Somerville or R. Sasikumar from Johor Darul Ta'zim II or even a new purchase. However, to find a first choice keeper to replace Farizal for this one year would be unnecessary.