Selangor
Subahan Kamal is new Selangor FA president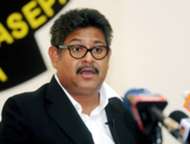 ---
BY        ZULHILMI ZAINAL       Follow on Twitter
---
The Selangor FA (FAS) has finally found a new president, Datuk Seri Subahan Kamal as replacement for former chief Dato' Seri Azmin Ali who stepped down from the post before the start of the season.
In its extraordinary general meeting (EGM) congress held on Thursday in Shah Alam, the 52-year old businessman won the post unchallenged as the sole nominee.
In the previous term, the businessman was the association's vice president.
Subahan is also the current Malaysian Hockey Confederation president, and has been credited with the national hockey team's improved performance at the international stage in the past years.
The election for the FAS executive committee (exco) member posts has also seen the association members electing several key figures from the corporate world.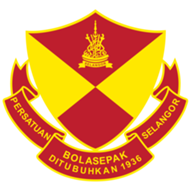 FAS crest. Source: WIkipedia
Among them are MRT Corp CEO Dato' Sri Shahril Mokhtar, replacing former deputy president Dato' Abdul Mokhtar Ahmad who chose to not seek reelection, Daya Material Berhad CEO and MSM Malaysia Holdings Berhad director Datuk Lim Thean Shiang and Bank Rakyat's senior vice president of marketing and communication Nizam Sani (FAS vice-presidents). Meanwhile current team manager, former player and former exco member Abdul Rauf Ahmad too has been elected as a vice-president.
Another business figure, State Capital of Selangor Berhad (PNSB) president Md Yunus@Iskandar Md Noor has been elected to the exco, as did former players Nazzab Hidzan and Sanbagamaran Kalasigaram, and the deputy president of FAM Cup side Petaling Jaya Rangers FC; Simon Lim Swee Teck. The Rangers are one of FAS' affiliate clubs.
Meanwhile Dato' Sivasundaram Sithamparam Pillai, one of the two FAS officials whose resignation had been demanded by Azmin, an incident which then triggerred the falling-out between the association and the president, kept his place in the exco. The other official, secretary-general Rosman Ibrahim is expected to be reappointed to the post. The FAS sec-gen post is selected through its president's appointment.
Their successes in the FAS election mean Subahan and Sivasundaram can now turn their attention to the Malaysian FA (FAM) congress, which is scheduled to be held on March 25. Subahan is contesting for one of the deputy president posts, while the latter, who is one of the exco incumbents, has decided to run for one of the vice-president posts.
Following the resignation of Azmin, who is also the Selangor state Menteri Besar (chief minister), FAS and the Selangor Super League team are now run without state funding, something they had enjoyed almost every year previously.