Premier League
Rodgers: Too much money harming youth like Rashford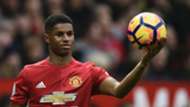 Brendan Rodgers says the huge amount of money in football is harming young talents such as Manchester United striker Marcus Rashford.
Ronaldo finds his girlfriend a new job
The teenager burst onto the scene last season in emphatic fashion, scoring twice on his debut against FC Midtjylland and then on his Premier League debut against Arsenal.
Rashford continued to impress under Louis van Gaal which led to him being selected as part of England's squad for Euro 2016.
However, Rashford has struggled to make a similar impact this season, not least because of the arrival of Zlatan Ibrahimovic, and has managed just four goals so far.
Firmino's bizarre anti-Arsenal clause
Rodgers has been impressed with the youngster but is concerned the huge numbers of foreign players in England may stunt his development.
"The money can be great, it makes it exciting for people watching but for the game itself it can be difficult," Rodgers told The Independent.
"I look at Rashford who is a big, big talent - a massive talent - and he is finding it hard to get game time. The money can work well but it can also work against you.
"On my last recollection of working in [the Premier League], over 70 per cent of the players were foreign players so that means a lot of your local talent are finding it very difficult to get an opportunity.
"You will see the reverse in Spain. With lots of players going out it gives a great opportunity for young players to be playing in these other leagues. Look at how Germany have flourished in the past decade because of young players getting a chance."