Manchester City
Manchester City unveil new 2017-18 home kit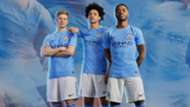 Manchester City have officially unveiled their 2017-18 kit.
Pep Guardiola's men have been on a major recruitment drive this summer, and look set to sign a number of players for massive fees, having already acquired playmaker Bernardo Silva from Monaco for £43 million.
City have also entered into talks with Arsenal about signing Alexis Sanchez, and are set to land goalkeeper Ederson for a world record sum.
And those newly acquired stars will be wearing a remarkably similar shirt to the one worn this year.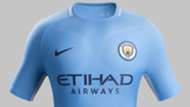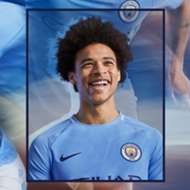 Launched with the tagline 'Create The Future', City's shirt is an all blue number, except for a white trim around the collar, made by Nike, and will be paired with white shorts.
"I've loved my first season with City. We work hard to play fast, exciting and attacking football and we're looking forward to creating winning moments for our fans," said Leroy Sane.
Meanwhile, City have also confirmed that defender John Stones will wear the number five shirt previously worn by Pablo Zabaleta, who has joined West Ham.