Gombau
Malaysia's new FA boss keen on Josep Gombau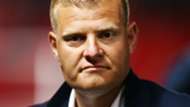 New Football Association of Malaysia (FAM) president Tunku Ismail Sultan Ibrahim has declared Olyroos coach Josep Gombau could be a long-term target for the Malaysian national team.
Tunku Ismail, who is known as TMJ in Malaysia, took over as FAM's president on the weekend and revealed his admiration for Gombau's work in his first official press conference.
Gombau appointed Olyroos coach
Having installed Argentine Mario Gomez as Malaysia's national team boss as his first order of business and demoting Datuk Ong Kim Swee to the post of Under 22 coach, Tunku Ismail doesn't seemingly have a role for Gombau at the moment.
But the Crown Prince of Johor indicated the Spanish coach, who is currently in charge of Australia's Under 23 side, is part of his long-term plans to improve Malaysian football.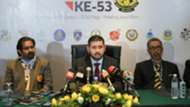 Tunku Ismail, Football Association of Malaysia
When Tunku Ismail was asked about his plans for the country, he said: "I like a lot to be honest with you, Australia's Under 23 coach, which is Josep Gombau from Barcelona. I like him a lot.
"I've been looking at him and following him. I like how he changed the ideology and philosophy of the game in Australia, which was played very differently before, and this is a positive thing.
"I have short-term plans and I have long-term plans but first we have to do one step at a time."
Gombau, who was previously a coach at Barcelona's youth academy, rose to prominence in Asia with successful stints at Hong Kong Premier League club Kitchee and Adelaide United in the A-League.
The 40-year-old lifted the inaugural FFA Cup with Adelaide in 2014, while the Reds finished sixth and third in his two A-League seasons in charge.
Gombau surprisingly left Adelaide at the end of the 2014-15 campaign to take up a job with David Villa's academy in the United States before returning to Australia in June 2016 to replace Aurelio Vidmar as the Olyroos' coach.
Meanwhile, Adelaide chairman Greg Griffin has denied the Reds have identified former Spain goalkeeper Jose Francisco Molina as a potential replacement for coach Guillermo Amor.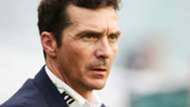 Guillermo Amor, Adelaide United
A report in the Adelaide Advertiser has claimed Molina is an option to take over at the Reds next season if either Amor or the club decide to end their partnership.
Molina, who made his name as a goalkeeper with Atletico Madrid, most recently coached Atletico Kolkata in the Indian Super League, while he also spent time at Gombau's ex-club Kitchee.
Amor: I don't deserve a new contract
Amor's contract expires at the end of the season and he has previously indicated talks are on hold about an extension, with the 49-year-old having previously been linked with Melbourne City.
Having replaced Gombau at the start of last season, Amor led Adelaide to the A-League premiership-championship double but has struggled badly in his second year in charge.