I-League
I-League: AIFF extends last date to submit bid documents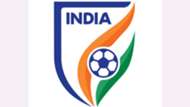 The All India Football Federation (AIFF) have extended the time to submit the bid documents for a direct entry into the I-League by a week. The interested parties can now send in their papers by September 8.
The date for reviewing the bid documents hasn't been set yet though it is believed to be sometime around the second or third week of September.
It must be noted that the AIFF had rejected the bids from three teams earlier this month as they failed to comply with the minimum requirement. Thereafter, the Indian FA offered them another opportunity by floating a fresh tender on August 22.
It will be interested to see whether Crown Sports (Rajasthan), Gokulam (Kerala) or Ozone FC (Bangalore) can make the cut for the upcoming edition of the country's top division league.
As of now, the I-League has nine teams with the inclusion of Arrows.