Primera División
How to watch La Liga in the UK in 2018-19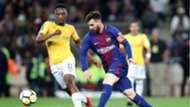 With the news of broadcaster Sky having had their bid to broadcast La Liga next season rejected, how will UK viewers be able to follow Barcelona and Real Madrid?
After nearly two decades of covering the Spanish league, Sky refused to pay more than the initial £18 million they offered three years ago when competing for the rights against BT Sport.
Now, after talks have broken down, sports provider Eleven Sports – owned by Leeds United owner and chairman Andrea Radrizzani – have agreed terms of a three-year deal to show La Liga in the UK from the start of next season.
Goal brings you details about how the new broadcaster will show the matches and how you can follow them in the UK.
---
How can I watch La Liga next season?
---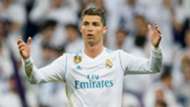 There is still little information about how viewers in the UK will be able follow La Liga, but things are expected to be clearer in the lead-up to the new season.
Eleven have yet to formally launch in the UK, and they could decide to either broadcast their games via television or stream their matches exclusively via Internet.
They could very well sell rights to certain games back to Sky and even BT Sport eventually – as they do so with the games in the US – but their plans for the UK remain to be known.
Javier Tebas, president of La Liga, stated: "We have worked very hard to promote the excellence of La Liga in the UK and we are confident Eleven Sports will help us to grow and innovate our brand."
---
When will next season's La Liga fixtures be announced?
---
La Liga fixtures for the upcoming season aren't expected to be announced until July, which is much later than when the Premier League announce their schedule on June 14 (the same day that the World Cup officially begins in Russia).
---
When does the 2018-19 La Liga season start?
---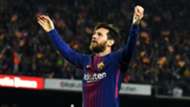 The 2018-19 La Liga season is expected to the begin the weekend of August 11 and 12, concluding in May.
Barcelona are the defending champions after they clinched the title with 90 points, though were unable to go unbeaten in the league after they lost 5-4 to Levante at the final hurdle. A hat-trick scored by Philippe Coutinho wasn't enough to maintain Barcelona's unbeaten record in La Liga.
Malaga, Las Palmas and Deportivo La Coruna were all relegated following the end of the most recent season. The three teams to be promoted to La Liga are still to be decided.