U17 World Cup
FIFA U-17 World Cup 2017: All you need to know about Honduras U-17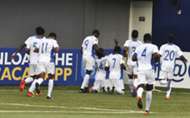 India is all set to host the 2017 FIFA U-17 World Cup, scheduled to kick off on 6th October. 24 countries from six confederations will be competing for one of the biggest honours in youth football with the matches being hosted in six cities across the country. 
In this segment, we take a look at Honduras U-17 team and guide you through their journey to the world cup, highlighting their achievements, key players, coach and much more. The Central American nation will compete in Group E alongside Japan, New Caledonia and France.
---
INTRODUCTION
---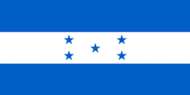 Country: Honduras
Confederation: CONCACAF

Nicknames:   La Mini H - Sub 17, Los Catrachos

Coach:   Jose Valladares
---
PAST RECORDS AND LAURELS
---
Honduras were absent from the FIFA U-17 World Cup stage from 1985 to 2005. But since 2007, they have managed to regularly qualify and play their part in the mega-event and that is set to continue in the upcoming edition of the tournament in India. Los Catrachos graced the event for the first time at the 2007 U-17 World Cup in the Korea Republic but they failed to register a single win on their tournament debut. This happened again the next time out in Nigeria two years later but luck soon turned in favour of the Honduran side.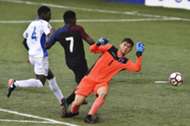 They had missed out on qualification at the 2011 edition but managed a very good quarter-final finish at the 2013 edition in UAE. It took seven games for Honduras to register their first U-17 World Cup victory. Their seventh match at the global finals was against the hosts UAE in 2013, with Brayan Velasquez's 86th-minute winner securing the historic victory.
Last time out though, the Hondurans once again failed to register a win, bowing out at the group stages in Chile. They wouldn't want to go back to how they kicked off their World Cup rally and hence will be looking to make their mark this year in India.
---
ROAD TO U-17 WORLD CUP
---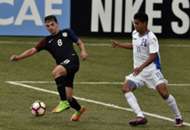 Honduras finished second behind a dominant Costa Rica, (and here's all you need to know about Costa Rica U-17) in the Central American zone qualifiers to reach the CONCACAF U-17 Championship. At the CONCACAF U-17 Championship 2017, they were in Group A with hosts Panama, Curacao and Haiti. Although they went down 2-4 to Panama, 3-0 and 3-1 wins against Curacao and Haiti respectively granted them safe passage to the classification round.
They were defeated 0-3 by the United States in their final game but a hugely impressive 7-1 victory over Cuba, with Carlos Mejia and Patrick Palacios both grabbing hat tricks, confirmed their progression to the FIFA U-17 World Cup in India. 
---
PREPARATIONS AHEAD OF THE MEGA-EVENT
---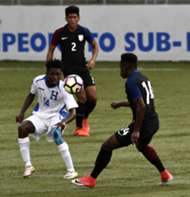 The football association of Honduras, named National Autonomous Federation of Football of Honduras, organized a friendly in which the U-17 Honduras played Costa Rica U-17 team and registered a 1-0 win on August 26.
The Honduras U-17 team are all set to go on a preparatory tour to Spain on September 20 where they will play a minimum of four friendlies. The initial plan is to spend at least two weeks in Spain and play matches against the U-17 team from Spain and the reserve teams of Valencia and Levante, before travelling to India. The squad has also made a plan to travel to India on October 3, five days before their tournament kick-off against Japan on October 8.
Speaking of the preparatory tour to Honduran website Diez, coach Jose Valladares said, "It is going to be a heavy load but we will give every young player an opportunity. We are not going to focus on the outcomes of the games in Spain because we have to get positive results in India."
The team is currently going through their final rounds of training before the tour and are staying in Siguatepeque, a city in the central mountains of Honduras.
---
TEAM COACH
---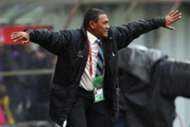 Jose Valladares is vastly experienced at this age level, having taken charge of Los Catrachos at two previous U-17 World Cups, in 2013 and 2015. Also on his CV is a brief stint in charge of Nicaraguan side CD Walter Ferretti, who he steered to a second place finish in the country's top flight last year.
Valladares, who is set to take his team out to the field for a youth World Cup event for the third time in his career, is not dwelling on the stories of the past and is keen to make a mark in this year's edition of the mega-event. He hopes that his young team can compete against teams nurtured from totally different footballing cultures.
"We know that the preparations and the facilities are not the same but we look forward to it. We hope to get past the group stages," he said.
---
KEY PLAYERS
---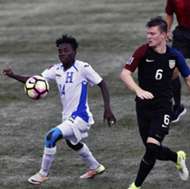 Carlos Mejia
 has undoubtedly been the stand-out player for this Honduras U-17 side in their quest for U-17 World Cup glory so far. Mejia, who is an incredibly talented striker with a rapacious eye for goal, has caught the eye of scouts around the globe with his performances in the CONCACAF U-17 Championship held in Panama. Mejia had been facing injury troubles of late but coach Jose Valladares hopes to get him back fully before the World Cup gets underway. "Carlos Mejia is improving and now we are just waiting for him to get in shape. We are preparing him little by little and I hope he can reach the World Cup in good conditions," said the head coach. With seven goals to his name, which included a stunning hat-trick against Cuba, Mejia clinched the
Golden Boot
at the CONCACAF tournament that ended in May. He bettered the likes of Mexica's Daniel Lopez and USA's talented striker Josh Sargent on his way to clinching the acclaimed award. The talented speedster who prefers to get into goal scoring positions from wide areas has also had a trial stint with
Manchester City
two years ago. The FIFA U-17 World Cup in India could witness the unveiling of a potential superstar from Honduras. 
Follow Nisanth V Easwar on  Twitter - @niktheblue94