FIFA 19
FIFA 19 kits: 10 of the best Ultimate Team jerseys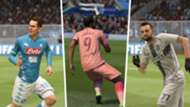 Of course, going 30-0 in the FIFA 19 weekend league is one thing but if you're going to earn such an achievement, you want to be doing it in style. You may not have the coins to buy Pele or Cristiano Ronaldo on Ultimate Team but you can definitely afford a really nice pair of kits after a few games.
Goal have searched through the leagues to find the top 10 kits in the game. From the clean, classy efforts of elite clubs to the bright, bizarre and straight up outlandish kits that will make sure you stand out.
---
---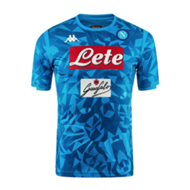 Serie A club Napoli play beautiful football on the pitch and they look even better in this incredible home shirt. Rocking the classic Napoli blue, the kit made by Kappa features a stunning design of a panther taking over the bottom half of the shirt.
This fiery design encompasses the passion of the club and would give your squad a unique look.
---
---
Barcelona's home shirt is iconic, it's an incredible design which has been graced by some of the greatest players and squads ever. However, their new third kit is the one that has caught Goal's eye.
The striking pink kit features a dark pink patch with an aerial view of the city embedded in. Ironically, the kit was revealed by the club using PES 2019 but it looks just as great in FIFA 19.
---
---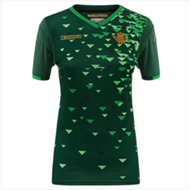 Apparently combining green with green is a genius move as the Real Betis away kit is gorgeous. The small dark green and black triangles spread out from the left shoulder in yet another unique and classy style - one of the classier kits on this list.
---
Al Taawoun away kit
---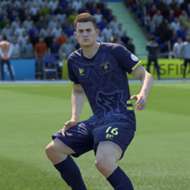 If there's one thing the Saudi Arabia league has contributed to the FIFA games over the years, it's interesting kits. This electric blue Al Taawoun away kit features an intricate pattern making up stars and a wolf in the bottom corner in a very neat combination.
---
---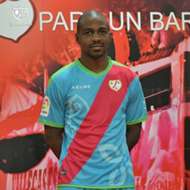 The Spaniards really like their bright and beautiful kits and this shirt is certainly the former. We thought the Manchester City third kit had an odd combination of colours but Rayo Vallecano have topped them.
The shirt is primarily sky blue with neon green trimmings and a deep pink line diagonally stretching across the shirt. The sunny kit makes it work and is a very nice piece of craftsmanship.
---
Manchester City third kit
---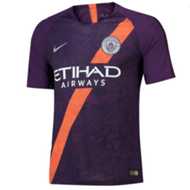 As you've probably noticed, there's a lot of third kits in this list and it's probably because designers are happier to take a few more risks on a kit that frankly, won't be used much that season.
Take this Manchester City kit for example with the brave choice of combining purple and orange. Surprisingly, Nike seem to have pulled it off and while it may not be everyone's cup of tea, it will certainly have you stand out. At the very least, it's unlikely to clash with anyone else.
---
V-Varen Nagasaki home kit
---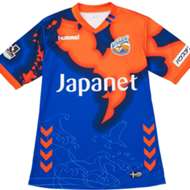 One of the most interesting kits on this list, the V-Varen Nagasaki home shirt features a map design of Japan which funnily enough, perfectly fits with their sponsor, Japanet.
The unique blue and orange design is really striking and is then complemented perfectly by a subtle white design of a bird and waves underneath. A lot of work has gone into this kit and should be one all of your squad are proud to wear.
---
---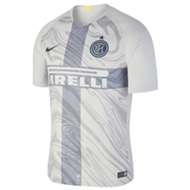 Not a bright kit but certainly a unique and classy design. Inter's third kit is subtle but beautiful with a dark swirling design. For bonus points, the kit is based on Milan's cathedral church, Duomo di Milano - a nice touch.
---
Ohod Club home kit
---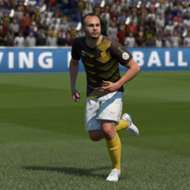 Ohod Club have two fascinating kits, but Goal has opted for the home kit as the standout. You don't see many brown kits but this one features a weave of brown and yellow in a very creative and original design. The weave is made seamless by having the yellow fade from a dark to a brighter shade to mix in well with the brown.
---
---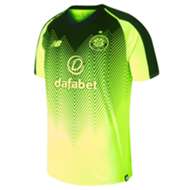 Finishing off this lot with a trip to Scotland for Celtic's third kit. It's rare to see the Glasgow team opt for a kit without any green yet that's what they've done here, even creating a yellow version of the club crest.
The neon yellow shirt is topped by a triangle fade of black in a creative twist.