eSports
Why FIFA 18 creators don't see Fortnite's $100m prize pot as a threat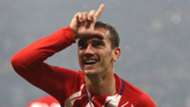 As the competitive FIFA season approaches its climax, Goal sat down with FIFA's competitive gaming commissioner, Brent Koning, to discuss the infamous 'kick-off glitch', Fortnite's $100 million prize pot for tournaments, and ask what fans of the game can expect from FIFA 19...
At the recent FIFA eClub World Cup in Paris, it was clear that some players weren't fans of other pros using the 'kick-off glitch', an exploit that makes it easier to score quick from kick off. What's your position on this?
"I think the bigger thing that came out of Paris was actually more focused on sportsmanship. While feedback is important, sportsmanship is paramount.
"Without going into specifics there's a way to conduct yourself and a way to not conduct yourself and we're really focusing on making sure were building an environment so players can express themselves while following the rules. It's a fine balance I think it's something were going to keep an eye on."
Do you consider the 'kick off glitch' to be a glitch or an exploit? I know Spencer made it clear on both Twitter and Instagram that he'd encourage his own players to use every advantage.
"I didn't see Spencer's stream so I can't comment on that. Every player has their own strategy and tactics that go into the game it is a level playing field, each player on the day is playing the same game. I think from our side, being 1 v 1 sport is kind of challenging for some players and there are only so many things you can point your finger at, it really goes back to sportsmanship. It's a really intense high pressure competition and players act in a bunch of different scenarios.
"This isn't just eSports, this isn't just FIFA, people engage and interact in many ways I think our focus is on building that environment so players can express themselves but they've got to do it in good form."
Would it be possible to say which country this year's champion would come from?
"I think obviously UK based players, they play a lot of FIFA and you look at what the guys are doing out of Germany, the stuff they've had in their pipeline, with the Virtual Bundesliga and really good performances in FUT Champions, I think that there's an opportunity there for them.
"Those two markets are very similar to real football, they're very progressive in technology and football. And so, I think if I was a betting man I'd throw to the UK or Germany."
Fortnite's publisher, Epic Games, recently announced a $100m prize pot for Fortnite competitions. What was your reaction that and how do you think it will impact the FIFA eSports scene?
"First off, I probably did the same thing you did and fired up Fortnite and started practising. This type of activity is really important for the eSports scene. We congratulate them on the success they've had but I don't really look at them like competitors, our top competition is entertainment and time.
"What we're trying to do with eSports and what they're trying to do with eSports is to continue to drive and progress things forward and we all end up better because of it so we're looking forward to seeing what those guys have to announce and some of the details around the prize fund."
Any clues on what we can expect from FIFA 19 in terms of FIFA as an eSport?

"We're pushing things forward you're going to see some tweaks and some changes obviously we're going to be integrating a ton of community feedback and expect FIFA 19 to be our best competitive season to date."