What is the 2018 World Cup official song?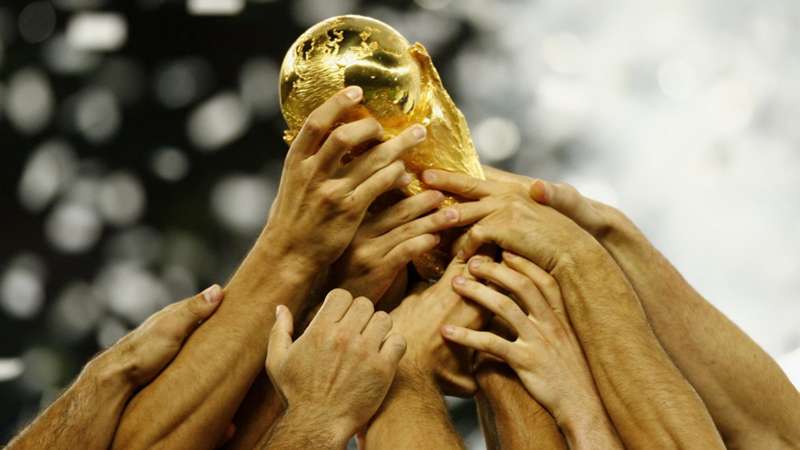 Getty Images
Excitement is building for the 2018 World Cup as the tournament gets ready for the big kick-off in Russia this June.
Elaborate advertising campaigns on television and regular promotional releases keep the fans visually engaged in the lead up to the tournament, but there is also a musical element.
At recent tournaments in particular, FIFA and its partners have focused heavily on the tournament's soundtrack, striving to find songs that people will immediately associate with the World Cup.
It's safe to say that approach has been a success, with the likes of Shakira and others helping the game reach a wider demographic.
You'll be hearing the World Cup songs a lot more in the coming months so Goal brings you all you need to know about the official 2018 World Cup song.
---
What is the official World Cup 2018 anthem?
---
There are generally number of official songs for the 2018 World Cup but Jason Derulo's 'Colors' is the official 'Coca-Cola anthem' for the tournament in Russia.
The song was launched on March 9 with Derulo writing on Twitter: "Represent your country - represent your flag. Be proud of where you're from and who you are."
'Colors' is an upbeat song and it deals with the idea of multicuturalism, as the title of the song alludes to. Positive and hopeful, its message is clear: embrace diversity while promoting unity.
For example, the lyrics, "We're created equal / One race and that's human / Can't wait 'til they all see, all see dance" leave no doubt as to Derulo's intention with the song.
Other songs will no doubt be released as the tournament draws closer, while different broadcasters sometimes adopt a particular song to accompany their coverage of the World Cup.
You can listen to 'Colors' for yourself in the video above.
---
Who is Jason Derulo?
---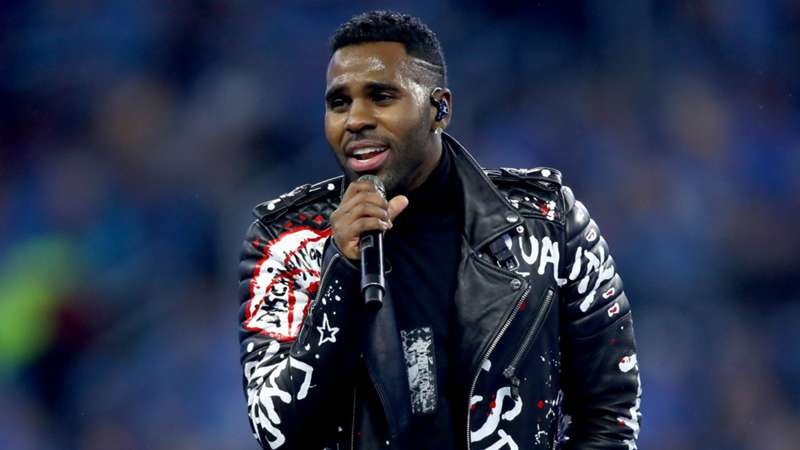 Derulo (whose real name is Jason Joel Desrouleaux) is an award-winning American singer and songwriter, of Haitian descent.
Generally a pop music artist, Derulo's music straddles a number of genres, such as R'n'B, Dance and Hip Hop, and he has worked with a variety of different singers and rappers during his career.
The Florida native has written songs for the likes of Diddy and Lil Wayne as well as collaborating with Nicki Minaj and Pitbull. He is also a regular on the American television circuit.
According to MTV, Derulo's influences include Michael Jackson, Madonna, Elvis Presley, Prince, Usher and Justin Timberlake.
Since 2010 he has released four studio albums and a fifth, '777', is due for release in April of this year.
---
Past official World Cup songs
---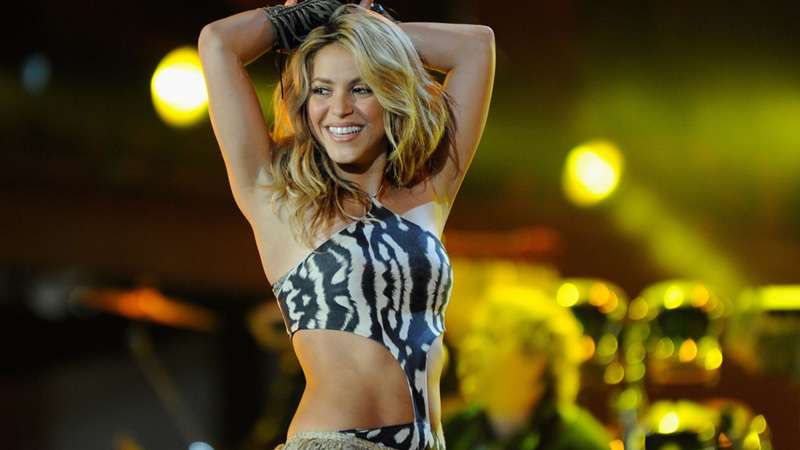 Given the scale of the World Cup and the audience it reaches, it is not surprising to see some of the biggest pop artists getting involved in the musical side of its promotion.
Keen observers will note that Shakira has been heavily involved in the past three World Cups with her songs regularly featuring on official broadcasts and at fan zones.
Other singers and bands to have songs associated with the World Cup include Pitbull, Carlos Santana, R. Kelly, Anastacia and Vangelis.
Below is a selection of those.
World Cup 2014, Brazil: Carlos Santana - Dar um Jeito (We Will Find a Way)
Seventies Latin rock icon Carlos Santana provided one of the official songs for the 2014 World Cup in Brazil. The song 'Dar um Jeita' featured Wyclef Jean, Avicii and Alexandre Pires.
World Cup 2010, South Africa: Shakira - Waka Waka (This Time For Africa)
Colombian pop star Shakira has had her music intertwined with the last three World Cups, but perhaps the most memorable is 'Waka Waka', which came out for the 2010 World Cup. The video for the song featured a number of famous footballers and it was through it that she met her future beau Gerard Pique.
World Cup 2006, Germany: Il Divo (ft. Toni Braxton) - The Time of our Lives
The official music for the 2006 World Cup in Germany is perhaps not as memorable as others, but the song 'The Time of Our Lives' by Il Divo, featuring Toni Braxton is a dramatic crossover of the classical style and pop music. It's probably not to everyone's tastes, but clearly someone at FIFA enjoyed it!
World Cup 2002, Japan & Korea: Anastacia - Boom
American singer Anastacia burst onto the pop music scene in the early 2000s and her rising profile may have had something to do with the fact that she was sought for an official World Cup song in 2002. The song 'Boom' was heard a lot during the tournament in Japan and Korea, along with Vangelis' 'Anthem'.
World Cup 1998, France: Ricky Martin - La Copa de la Vida (The Cup of Life)
Puerto Rican singer Ricky Martin's star was on the rise in the 1990s and he provided an official song for the 1998 World Cup in France. Before his big breakthrough in 1999 with hits such as 'Livin' la Vida Loca', there was 'La Copa de Vida' (The Cup of Life').