Euro 2016
Mourinho holds the keys to Spain revival
11:00 AM GMT+4
13/10/2014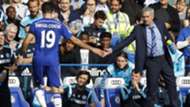 COMMENT
By Liam Twomey

MOURINHO HOLDS THE KEYS TO SPAIN REVIVAL
Sunday in Luxembourg yielded four goals and three points for Spain, but no escape from the lingering stench of crisis.

Four defeats in seven matches – as many as the former world and double European champions had suffered in the previous 48 – tells its own tale, and one some are interpreting as the end of a glitteringly glorious chapter.

The sad truth is that the inevitable decline and retirements of Carles Puyol, Xavi and Xabi Alonso have deprived an all-time great team of its heart and brain.

Those left behind, star-studded but depleted, have quickly discovered that the tiki-taka which once divided the rest of elite football into imitators and reactionaries has its own limits when allied to the human fallibility so ruthlessly exposed by Netherlands, Chile, France and Slovakia in recent months.

Yet this is no final curtain. Spain have not fallen far from the pinnacle and remain exceptionally well-equipped to rise again. Evolution, not revolution, is required, and Vicente del Bosque must be prepared to seek inspiration from unlikely sources if he is to prove himself the man to lead it.

Jose Mourinho is the unlikeliest of them all: the archetypal arch-pragmatist, fundamentally opposed to Spanish possession puritanism and the sworn enemy of Pep Guardiola and Barcelona. Even for a man who thrives on conflict, it has always been clear that the implicit snobbery in the belief that domination is the only honourable route to victory stirs something particularly deep inside him.

Whispers of an innate distrust of Spanish players followed Mourinho from Real Madrid to Chelsea in the summer of 2013 and gathered credibility over the following months. Juan Mata was ostracised and sold, Fernando Torres dropped and publicly insulted. Cesar Azpilicueta alone thrived – if only in an unfamiliar role – but even now the 25-year-old seems most prized for his less identifiably Spanish qualities of physicality, industry and defensive diligence.

All the more remarkable, then, for it to transpire that Mourinho is the man who holds the keys to Del Bosque's renovation project. Diego Costa, Brazilian by birth but Spanish by choice, is the Premier League's top scorer by a ludicrous distance. Cesc Fabregas, seemingly destined to flourish only as Barcelona's prince-in-exile, has been the division's outstanding player. Both have already scaled heights with Mourinho never even hinted at under Del Bosque.

Injured, exhausted and parachuted into an unfamiliar team a matter of weeks before a World Cup in the country of his birth, Costa had no shortage of excuses to stink in Brazil. But writing in his Sony blog shortly after Spain's elimination, Atletico Madrid boss Diego Simeone highlighted a more fundamental issue.

"Spain were used to playing at one rhythm and one pace, while Costa offers other characteristics," Simeone insisted. "If you don't take advantage of Costa's runs, you isolate him. He likes to exploit the spaces, to attack from deep positions and to get on the end of final passes, but Spain's football focuses more on the collective."


515 - Diego Costa has needed 515 minutes of play to score his first goal for Spain. Relief

— OptaJose (@OptaJose) October 12, 2014
Having missed a host of chances against Luxembourg, Costa finally scored his first goal after 515 minutes of football for Spain. Given that he has netted on average every 78 minutes for Chelsea this season, it seems clear that his skill set aligns itself more easily with Mourinho's philosophy than that of Del Bosque.
If Costa's relationship with Spain has so far appeared more characterised by mutual respect than genuine chemistry, Fabregas can surely relate.
Despite being one of the most creatively prolific midfielders of his generation, the 27-year-old has spent much of his career in the shadow cast by Xavi's genius. For Barcelona and Spain he has had to adapt, refining his immense gifts as best he could within a more attacking role, not needed or trusted to pull the strings as long as the legendary puppet-master held the stage.
When the time eventually came, Barcelona sold Fabregas and bought Ivan Rakitic rather than acknowledge him as Xavi's most natural heir; no such luxury is available to Spain. Giving him the freedom to dictate should also go a long way towards unlocking Costa - the pair have directly combined for four of the striker's nine goals this season.
Mourinho, of course, would likely take no pleasure from a Spanish revival founded on the Fabregas-Costa axis, even if he claimed public credit. Nor would it be in his interests, given the apparently fragile nature of Costa's "tight" hamstring and Fabregas' past tendency to run cold for spells of a season.
The primary concern of the Portuguese springs from the knowledge that with Costa and Fabregas fit and firing, Chelsea are contenders to win it all. Spain's similarly lofty aspirations could well rest on Del Bosque's realisation that he, too, can profit from what Mourinho has built.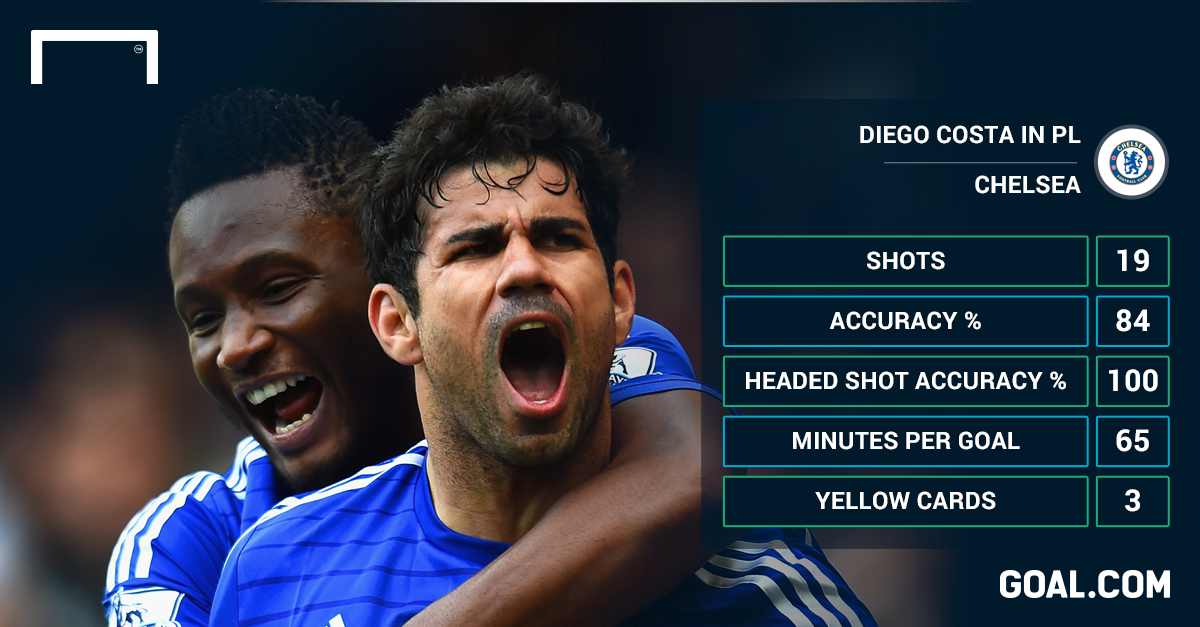 BRAND ROONEY IS IN RUDE HEALTH
One of the more intriguing sessions at last week's Leaders Sport Business summit at Stamford Bridge, entitled 'Play On: Life on the Pitch and in the Headlines', saw a four-man panel – consisting of Basel coach Paulo Sousa, Burnley boss Sean Dyche, Chelsea goalkeeper Mark Schwarzer and Paul Stretford, Wayne Rooney's agent – discuss and debate a wide range of the game's most topical issues.

Stretford spoke engagingly and eloquently on everything from third-party ownership to Fifa governance, but his insight on Rooney predictably left the greatest impression.

He waxed lyrical about the Manchester United captain's status as the fourth most popular footballer on the internet, citing his "over 40 million" following across all social media platforms and – while unequivocally correcting a journalist who suggested Rooney had always been motivated by commercial gain – revealed he set up companies to manage Rooney's image rights before his client had even made his senior debut for Everton as a precocious 16-year-old.

Rooney divides opinion like no English footballer before him, and there will always be those who argue he has fallen short of his sporting potential. But at 28 he finds himself captain of club and country with two of football's most prestigious scoring records within his reach, an already formidable medal collection and just under five years still to run on the most lucrative contract of his career. Business could not be better.

SCHWARZER SHOWS WAY TO CHANGE FIFA
Sharing the stage with Stretford, Schwarzer made waves of his own with a startlingly forthright attack on Fifa's handling of Qatar 2022 and the report arising from Michael Garcia's corruption investigation.

Having experienced the sweltering summer conditions of Qatar first-hand during a turgid goalless draw in a World Cup qualifier in June 2009, Schwarzer is under no illusions as to the potential health risks.

"Something needs to happen to stop games at that time of year," he insisted. "It is just ridiculous, and it will only happen once probably. Not just one person, but two or three people [will] drop dead."

When the topic of Garcia and Fifa corruption reared its ugly head, he added: "I find it really, really disappointing to see a global body that has so little trust globally, from anyone – even the members of the game."

None of what Schwarzer said was new or revelatory, but witnessing a current footballer addressing the rotten core of football's governing body was hugely refreshing and encouraging. With Sepp Blatter seemingly invulnerable to media criticism and major sponsors such as Coca Cola unwilling to put their influence to use, the only effective pressure group left in the sport is the players themselves.

It is telling that the most uncomfortable Blatter has looked in years happened to be when Cristiano Ronaldo took umbrage at the Fifa president's unguarded revelation that he preferred Lionel Messi.

Perhaps if some of the world's leading footballers decide to protest over less trivial matters in future, we might see genuine change.

Follow  Liam Twomey on