Liverpool v PSG
'It's like a Champions League final!' - Houllier excited about Liverpool v PSG clash
11:00 AM GMT+4
18/09/2018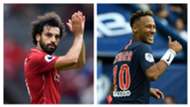 Gerard Houllier sees the question coming a mile off.
As a man who has won trophies with both Liverpool and Paris Saint-Germain, he is in a unique position to analyse tonight's Champions League mega clash at Anfield.
But where will his allegiances lie, Goal wonders?
"My heart is Liverpudlian, always," he smiles. "Does that answer your question?!"
It sure does. Houllier may have led PSG to their first ever French title back in 1986, but Liverpool are the club he is most closely associated with. Now 71, he remains the Reds' most successful manager, in terms of trophies won, of the Premier League era.
How Jurgen Klopp would love some of that success. Houllier's side landed six trophies between 2001 and 2003, including a first European triumph in 17 years. The Frenchman, the club's first ever foreign manager, put them back among the continent's elite.
Klopp is doing something similar, though the German is still yet to tick that all-important box; silverware. Three major finals have ended in defeat, even if Liverpool's progress during the past three years is unquestionable. They look, at present, like a side capable of challenging.
Houllier, who keeps a close eye on his former club, believes it is only a matter of time before that progress is rewarded.
"It will come in due time, I am sure," he says. "And once it comes, it will be a relief for the whole club, giving them the confidence to go on and win more.
"We had it when we won the League Cup in 2001. We had not won a trophy for six years I think, but after that we knew we could do it, we believed we could. It takes a bit of pressure off your shoulders and gives you confidence to go and fight for the other cups."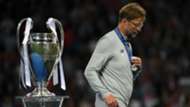 Liverpool's start to the season has been impressive, with five straight wins chalked up. Not since 1990, when they were champions, have they began with such a record.
"They have bought good players," Houllier points out. "They have gone and fixed their problems.
"They needed a goalkeeper and they bought one, they needed a centre-back and they bought one. They wanted more strength and skill in midfield and they bought Keita and Fabinho.
"The team is improving gradually. I read in the paper that even Gary Neville has admitted they have a good chance of winning trophies, so they must be doing something right!"
Houllier, like many others, was enthralled by the manner in which Klopp's side handled their return to the Champions League last season, watching in wonder as Mo Salah, Sadio Mane and co. laid waste to some of Europe's top sides.
Another, in PSG, visit Anfield this evening. It is a mouth-watering prospect.
"It could be like a Champions League final really!" he says. "What is fascinating will be the amount of attacking quality on show, from both teams.
"PSG have Di Maria, Cavani and Mbappe, not to mention Neymar, while Liverpool have Salah, Firmino and Mane. It's an incredible group of players, and there is so much pace on display with the likes of Mbappe and Mane in particular. Both teams have the talent to make it a wonderful game of football."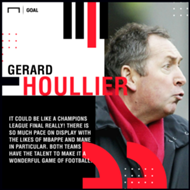 Houllier admits he is surprised, and perhaps a touch disappointed, that PSG, for all their investment and their star quality, have not managed to make their mark on the Champions League. They have not reached a semi-final since 1995, exiting at the last-16 stage in the past two seasons.
"They have had a good enough team to have won a Champions League," he says. "But they have missed their top players in the top games. They have tremendous assets, but when it has mattered they have not been able to deliver."
Why is that, then? A lack of toughness? A bit of misfortune? Or a result of playing in a domestic league which offers little by way of a genuine challenge, week in week out?
"That may play a part, yes," Houllier says. "I am in a good position to tell you that the Premier League is tough, probably the toughest league around. Ligue 1 is not the same.
"It's mainly the intensity of the games. When you go abroad you really see the difference. You can't relax in the Premier League."
Nor at Anfield, of course. PSG have not visited Merseyside since 1997, when they almost squandered a three-goal first leg lead in a European Cup Winners' Cup semi-final. With the likes of Neymar and Mbappe, the world's newest superstar, on display, we can expect a fervent atmosphere from an expectant home crowd.
"It plays a huge part," says Houllier. "The support will be massive and very, very vocal, and it definitely gives an advantage to Liverpool.
"Jurgen Klopp knows the power of a good home support, because he had that at Dortmund as well. We have seen that when Anfield is loud, Liverpool get a lift. I think it will be the same on Tuesday."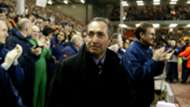 Houllier will not be there himself – "I wish I was!" he tells Goal – but knows all about Anfield on a European night. He cites Barcelona, in the UEFA Cup semi-final of 2001, as his favourite such memory, though others would mention Roma in the following season's Champions League, when he made a surprise return to the dugout following a serious heart problem.
"It is always special for me to go back," he says. "The city has changed a lot since I was here, but the people have not. They are so warm and welcoming, so nice. I love going there.
"It is great to see the club progressing, at all levels. They have improved the way the club is run, and that is now starting to show on the field."
So, a final question then. Contenders this season?
"I think it will be the usual suspects," Houllier adds. "Barcelona, Manchester City, Real Madrid, Juventus….
"And Liverpool, of course!"