A-League Men
Jets announce Audax Italiano friendly for July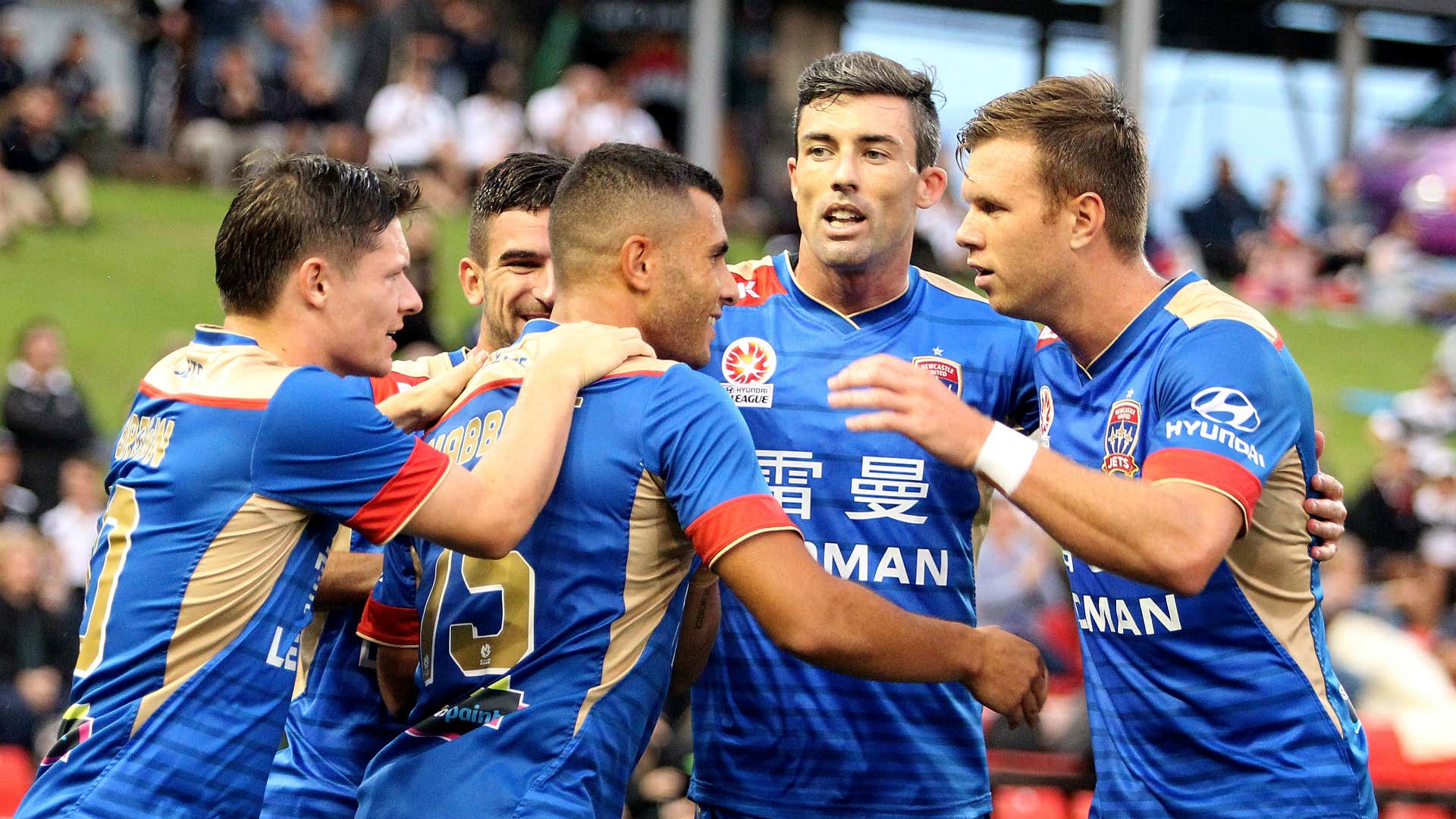 Newcastle Jets will face Audax Italiano in a pre-season friendly at McDonald Jones Stadium in July as part of a new partnership between the two clubs.
Audax will visit the Jets on July 8 in the first meeting between the sister clubs, who finalised an alliance last month after Newcastle owner Martin Lee and CEO Lawrie McKinna travelled to Chile for talks.
Tickets for the friendly go on sale for Jets members on Wednesday.
Jets part ways with coach Jones
It is likely to be the first game for the Jets under a new coach after the club sacked Mark Jones over the weekend.
"Audax Italiano may not be a household name in Australia, however, they are a very competitive and financially sustainable club playing in a challenging 16-team league, so this represents an unique opportunity for us to be exposed to and interact with a club that we would not otherwise encounter," Jets CEO Lawrie McKinna said via a statement.
"This match will take place at the end of the second week of our pre-season and will most likely provide our members and fans with their first opportunity to witness our new recruits in the flesh against a quality opponent.
"There are approximately 50,000 Chilean-Australians living in Australia, and roughly 25 per cent of those people reside in and around Sydney."
Jets cement link with Chilean powerhouse
It is understood Audax, who sit sixth in the Chilean Primera Division's Clausura standings with five games remaining, will use the Jets as a pathway to the Asian market.
Newcastle are likely to benefit from sending some of their youngsters to La Florida - a suburb of Santiago - where Audax are based, while also utilising South American talent in the A-League that their Chilean partners hope to sell.
The Jets finished last in the 2016-17 A-League after losing their last six matches, while they haven't played in the domestic finals since 2009-10.