eSports
FUTmas: FIFA 18's Christmas Ultimate Team offers revealed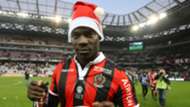 Christmas is coming, but FUTmas arrives early.
FIFA 18's holiday promotions have arrived for another year, giving gamers the chance to get their hands on some special rewards over the next 10 days.
FUTmas runs from December 15 until December 24 this year, and will mostly be based around squad-building challenges.
Goal has all the information you need to know about the promotion.
---
SQUAD-BUILDING CHALLENGES
---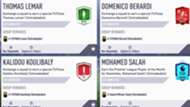 EA Sports will be releasing three new squad-building challenges (SBCs) per day for the duration of FUTmas. That's 30 SBCs in total.
Last year, the reward for completing a FUTmas SBC was a player with the shirt number that was the same as the day on which the SBC fell (for example, Michael Carrick on December 16).
This year, that has changed slightly: the shirt numbers will start at 30 and count down, one per SBC.
On the first day, the rewards were Michail Antonio (No. 30 for West Ham), Cesar Azplicueta (No. 29 for Chelsea) and Serge Gnabry (No. 28 for Hoffenheim) FUTmas cards.
Monaco's Thomas Lemar (No.27), Kalidou Koulibaly (Napoli's No.26) and Domenico Berardi (Sassuolo's No.25) were the offerings on the secon day.
On the last day (December 24), players with the numbers 3, 2 and 1 will be up for grabs.
All of the rewards are untradeable.
---
SPECIAL OFFERS & OBJECTIVES
---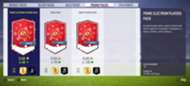 According to EA, you will be able to complete "a variety of themed weekly objectives to unwrap great rewards" during this year's FUTmas.
The harder they are, the greater the reward will be. The first two were to win three Squad Battles matches for an elf-themed kit, and to score three headed goals in online single matches for a FUTmas Andy Carroll card.
There are also special packs up for sale for a limited time and in limited quantities.
---
FUTMAS CARDS & KITS
---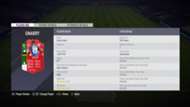 Every player you earn in a FUTmas-related SBC or weekly challenge will have its own Christmas-themed card.
There will also be three special kits designed around the holiday season up for grabs. The first is the aforementioned elf uniform, which is available to obtain now.