Chapecoense v Atlético Nacional
Chapecoense need your help to survive
Chapecoense have been "overwhelmed" by the support received since last Monday's air disaster which claimed the lives of 19 players, their entire coaching staff and 71 people in total. But even in such close proximity to disaster, Chape need to plan for the future. Their sporting priorities at this stage are to conclude this Brasileirao season - which still has one round to go - and build a team for next year.
Brazil-Colombia friendly proposed
"With tranquillity and support from the whole world, we will rebuild Chapecoense," club vice-president Gelson Dalla Costa told Omnisport this week. "The solidarity that everyone is showing for Chapecoense Football Association is very important for us to rebuild.
"From the next week we will organise ourselves. With members of the board and people of the community, with very good people, we are going to look for clubs. We have the solidarity of the main clubs of Brazil offering us players.
"We are going to look for them as soon as possible to be able to form a football team."
The decision by Conmebol to award Chape the 2016 Copa Sudamericana title will guarantee around $2 million while competing in the Recopa Sudamericana and next year's Copa Libertadores should bring in a minimum of $1m and $1.75m respectively.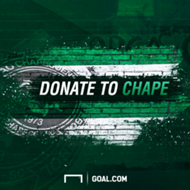 Some Brazilian clubs have already offered to play benefit matches for Chape while the gate receipts at some of the final round of Serie A matches will also be donated to the club.
In addition, there will be a friendly match played between Brazil and Colombia in January, according to the Brazilian Football Confederation (CBF) with the proceeds going to help the families of the victims. The CBF has already made a donation of around $1.5m and also paid for the large scale funeral in the club's Arena Conda last weekend.
Chapecoense confirmed as Copa Sudamericana champions
Furthermore, Chapecoense's fan membership numbers have boomed since last week. Brazilians - from all over the country and with allegiances to many different clubs - have already offered practical help by signing up. Chape previously had around 9,000 registered members with that number growing by 15,000 in the past week. There are around 50,000 requests waiting to be processed. Memberships are available from $6 to $30 per month meaning that at least $5.4m will be raised by members through 2017.
The families of each of the deceased players and coaches are due to receive compensation worth up to 40 times their monthly salary plus funeral expenses. The club's insurance policy should pay out 14 times the monthly salary of each victim up to around $1m per player but this amount will double because the deaths resulted from a major accident and confirmed by the club's insurers Porto Seguro.
The CBF is due to cover through its insurance a sum of 12 times the salary of each of the 19 players who lost their lives plus those who survived but cannot play again – like back-up goalkeeper Jakson Follmann - up to a total of around $350,000. Survivors – including players Alan Ruschel, Neto and Follmann – will also be entitled to other compensation stemming from the crash.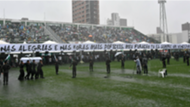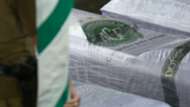 The club are also continuing to provide psychological treatments to the families and friends of the victims.
Ronaldinho open to helping Chapecoense
Chapecoense are currently looking into whether or not LaMia – the airline responsible for the crash – is able to cover compensation costs. There remains considerable doubt that the firm's insurance policy – last known to be worth $25m - would be enough to cover any compensation costs to be claimed. If that eventually proves to be the case then the amount the club pays out to families could top $40m according to one estimate.
Luiz Antonio Palaoro – Chape's lawyer – pledged on Monday that the families of each and every victim would be compensated to help "minimise the pain".
The club's financial position – in comparison to many Brazil clubs – was very stable before the crash. They recruited relatively low profile players on corresponding wages.
It's been only seven years since Chape played in the Brazilian fourth division and began their ascent. They arrived in the top flight in 2014 and have not been relegated since.
What really happened on Chapecoense's flight?
Rebuilding a team from scratch – not to mention a full new backroom team and support staff - is one thing but the fallout of the crash goes far beyond sporting obligations.
Rumours of high-profile donations in the past week from the likes of Cristiano Ronaldo and Paris St-Germain sounded too good to be true and were indeed proven to be so.
The fact of the matter remains that Chapecoense are going to need money and lots of it.