MLS SuperDraft: Goal's 2018 first-round mock draft

Ives Galarcep
Jan 18, 2018 23:03 UTC +00:00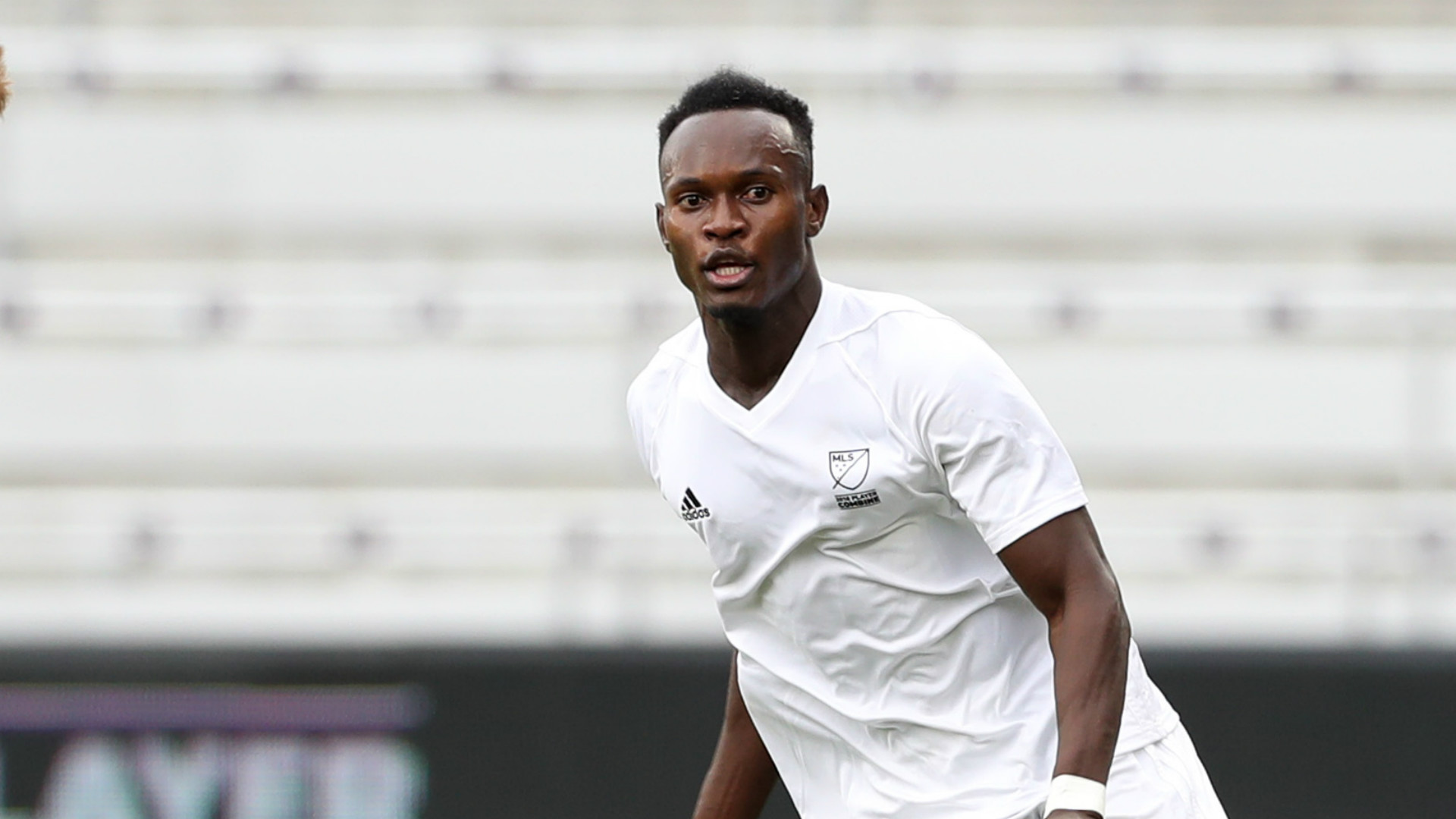 PHILADELPHIA — A draft class loaded with foreign talent takes center stage on Friday, as LAFC prepares to either make the first draft pick in club history, or make a trade to kick off proceedings.
There is no consensus on which player should go first in Friday's draft, but it is a safe bet Bob Bradley's team will listen to all offers in the hours leading up to decision time.
This year's draft is heavy on forwards and fullbacks, while very thin in central defense, which is usually an area of strength. Teams hoping to find an attacking boost will have plenty of options to choose from, though many of them are foreign players.
Limitations on international player spots mean that some very good prospects are likely to slip out of the first round of the draft, with Edward Opoku (Virginia), Gordon Wild (Maryland), Albert Ruiz (Florida Gulf Coast), Rafael Andrade Santos (VCU), Gordon Wild (Maryland) and Pol Planellas (Pittsburgh) some of the international gems that could fall into the second round.
Which 23 players will be taken in Friday's MLS Draft first round? Here is a look at the players we could see being chosen:
---
1. LAFC - Francis Atuahene, Left Winger (Michigan)
---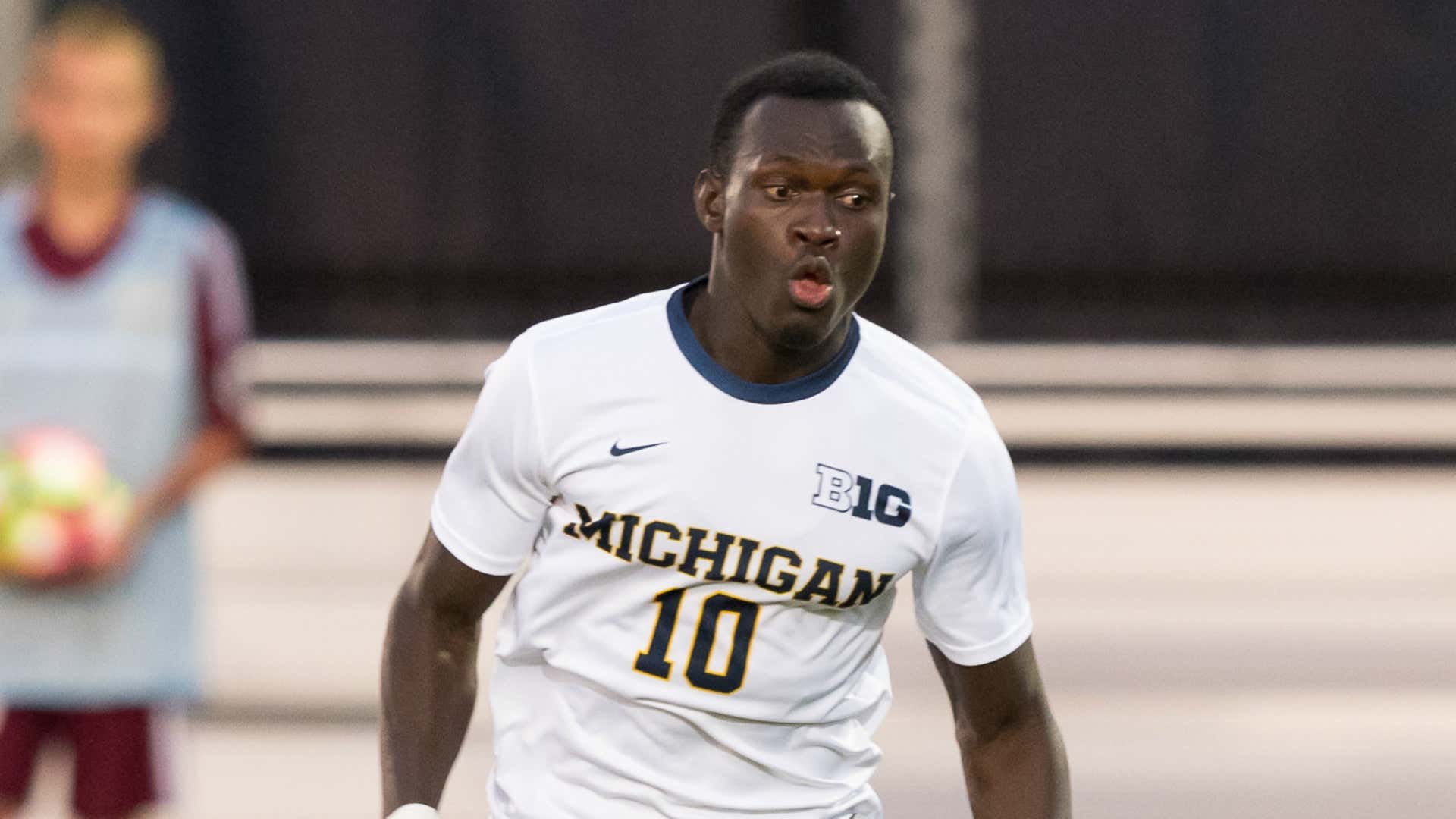 After entertaining some trade talk, LAFC stays put and takes a potential difference-making winger in Atuahene, who has blazing speed and could take advantage of the space created by the likes of Diego Rossi and Carlos Vela.
---
2. LA Galaxy - Joao Moutinho, Left Back (Akron)
---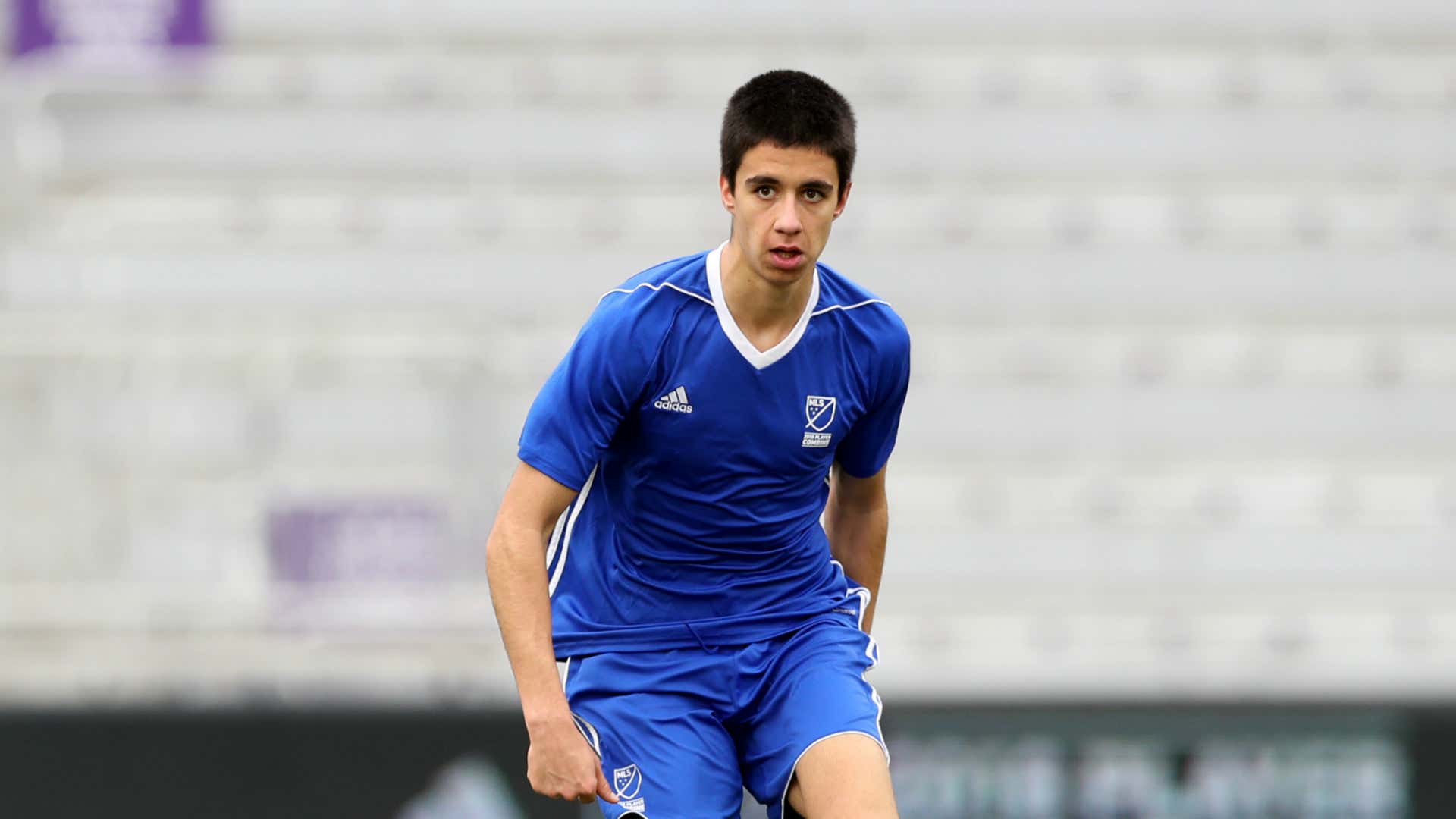 The Galaxy have shaken up their roster quite a bit and are looking to spend big to become a contender again, so adding a Generation Adidas player who provides some cap relief, while also giving the team a very talented prospect who could develop into a left back or central defender makes sense for Sigi Schmid's squad.
---
3. D.C. United - Mason Toye, Forward (Akron)
---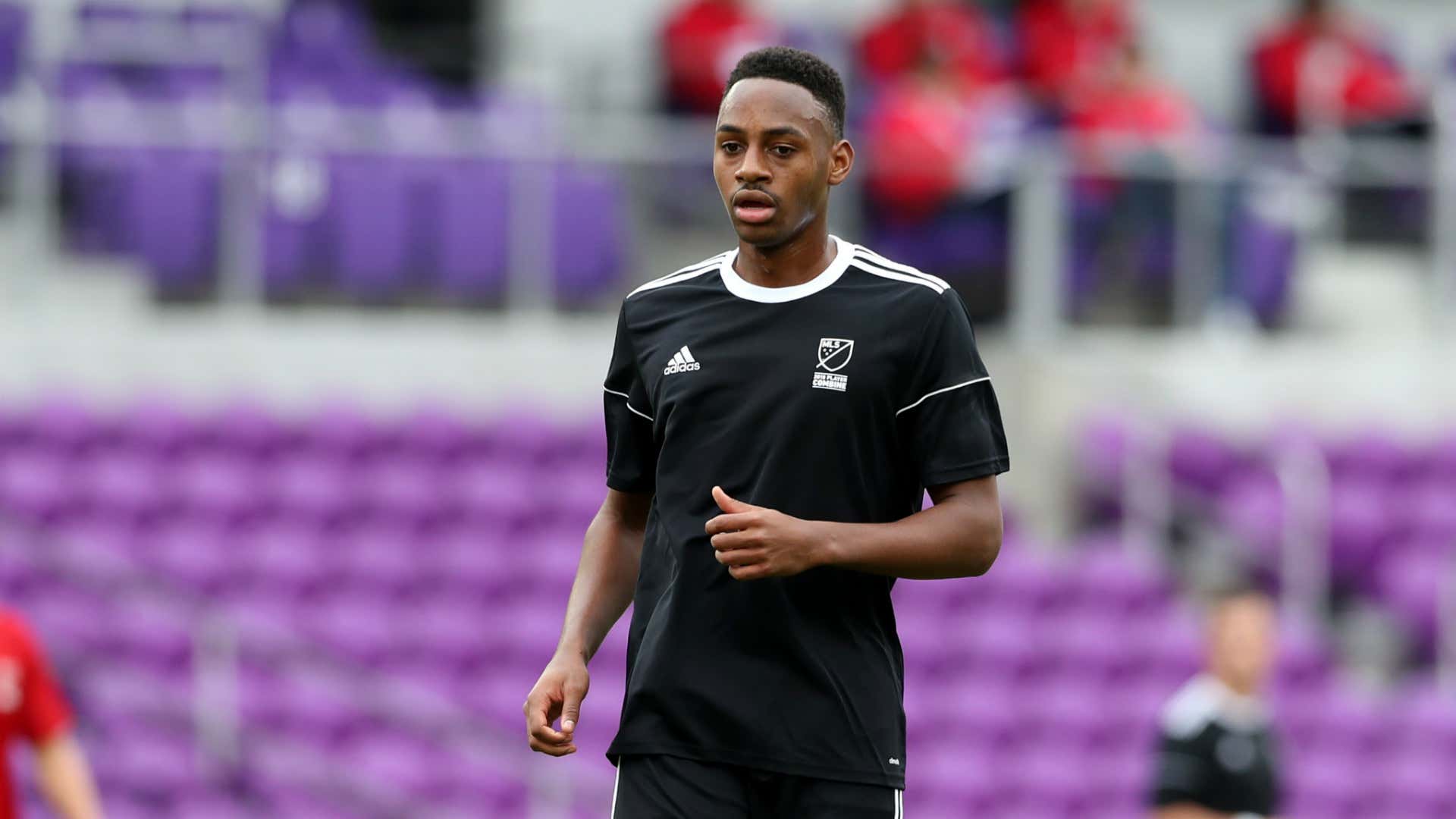 No team in MLS has fewer international roster spots than D.C. United, so taking an American is a must if this pick isn't traded. If D.C. stays put, then Toye is the pick. The 19-year-old forward has impressive tools, and as a mobile 6-foot-3-inch project, Toye could develop into a regular mainstay.
---
4. Montreal Impact - Jon Bakero, Forward (Wake Forest)
---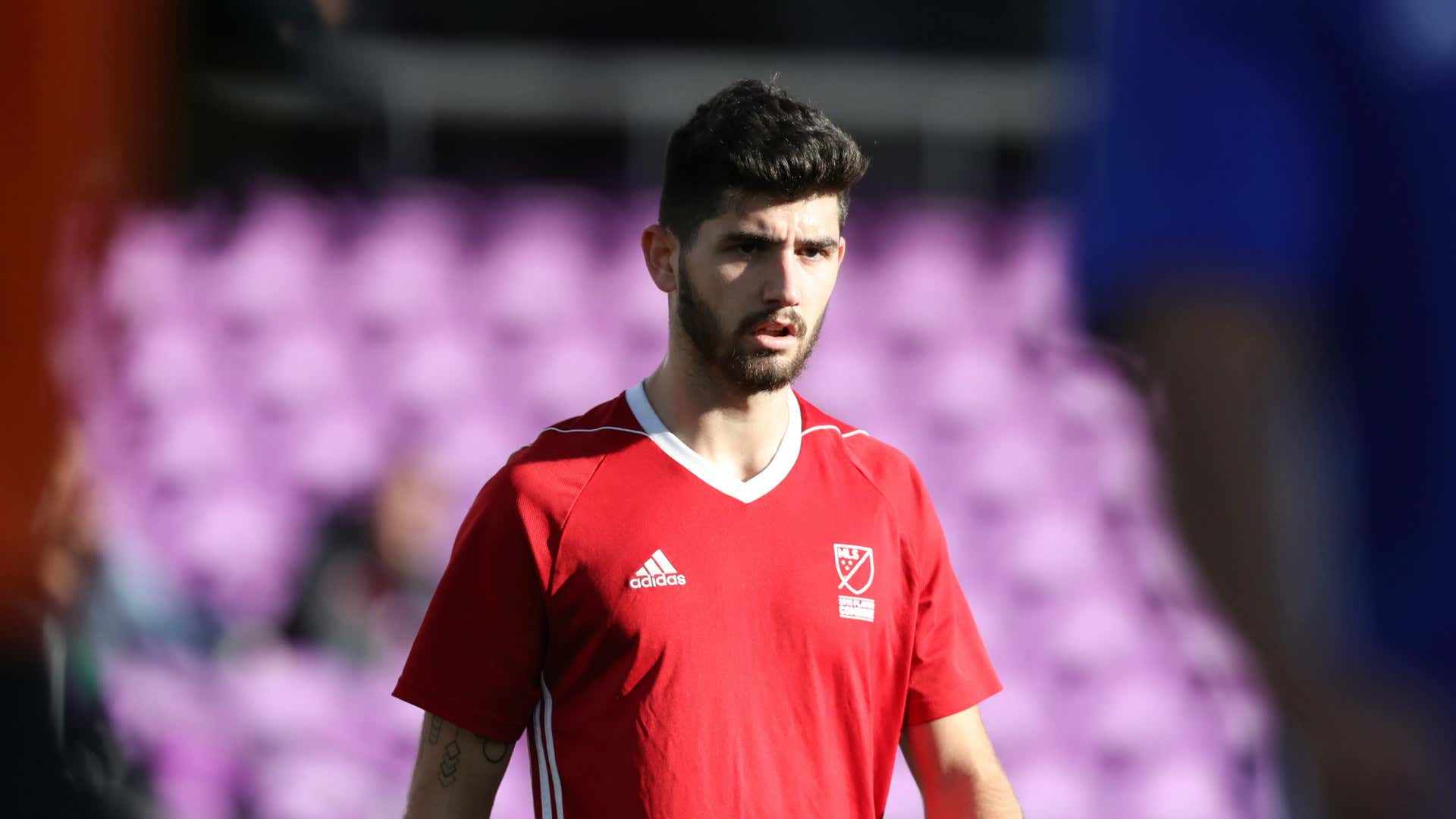 The Impact could go with some defensive help in Tomas Hillard-Arce, but chances are new coach Remi Garde loved what he saw from Bakero, who could help the Impact right away. The Spanish forward has the ball skills, finishing ability and size to be a real threat from day one.
---
5. Minnesota United - Tomas Hilliard-Arce, Center Back (Stanford)
---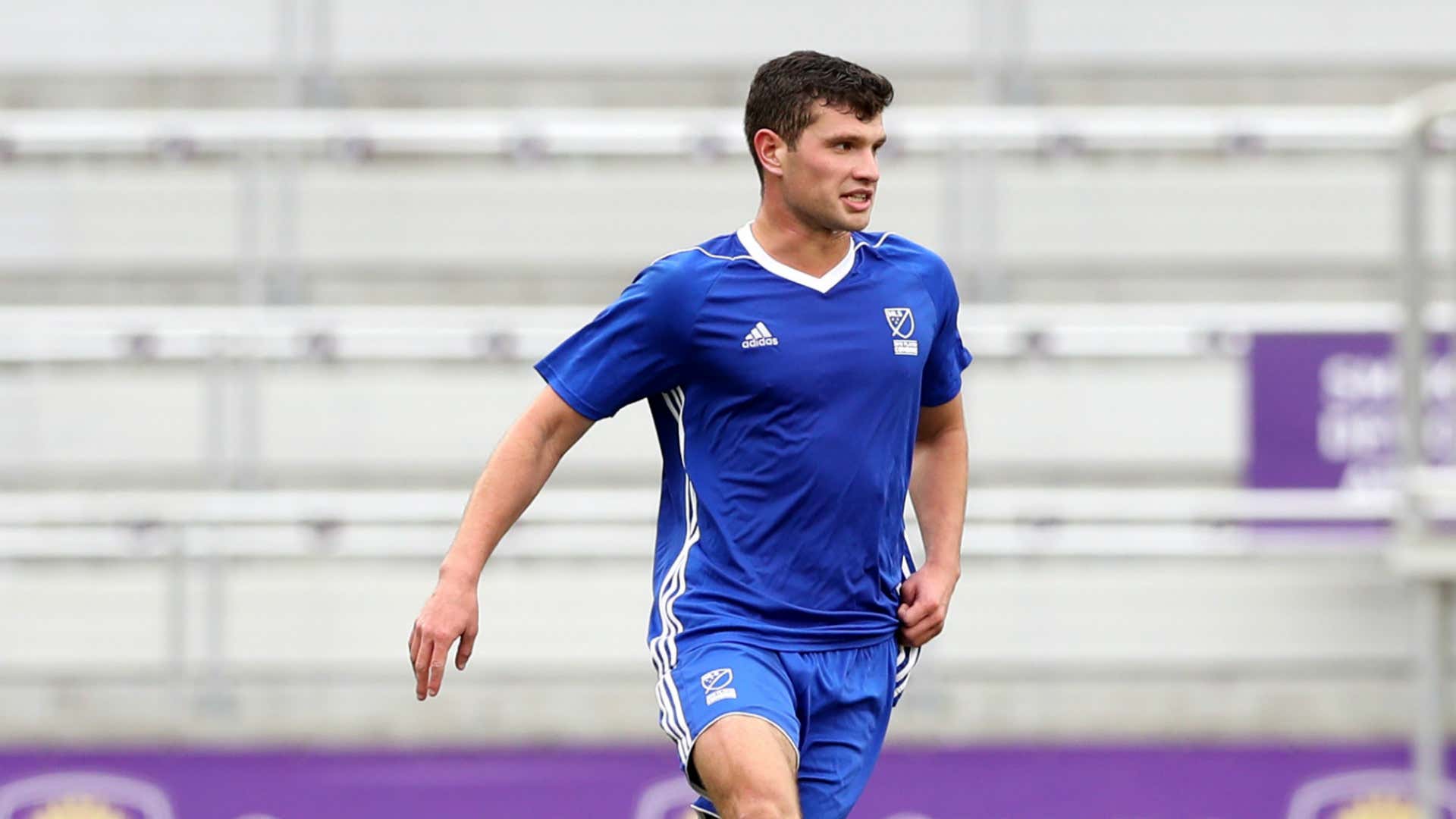 The Loons have already added some more pieces to their attack, so adding depth in central defense would be a sensible move. Hilliard-Arce has his limitations, but he's tough and coachable and could fit in well in Adrian Heath's defense.
---
6. Orlando City - Chris Mueller, Forward (Wisconsin)
---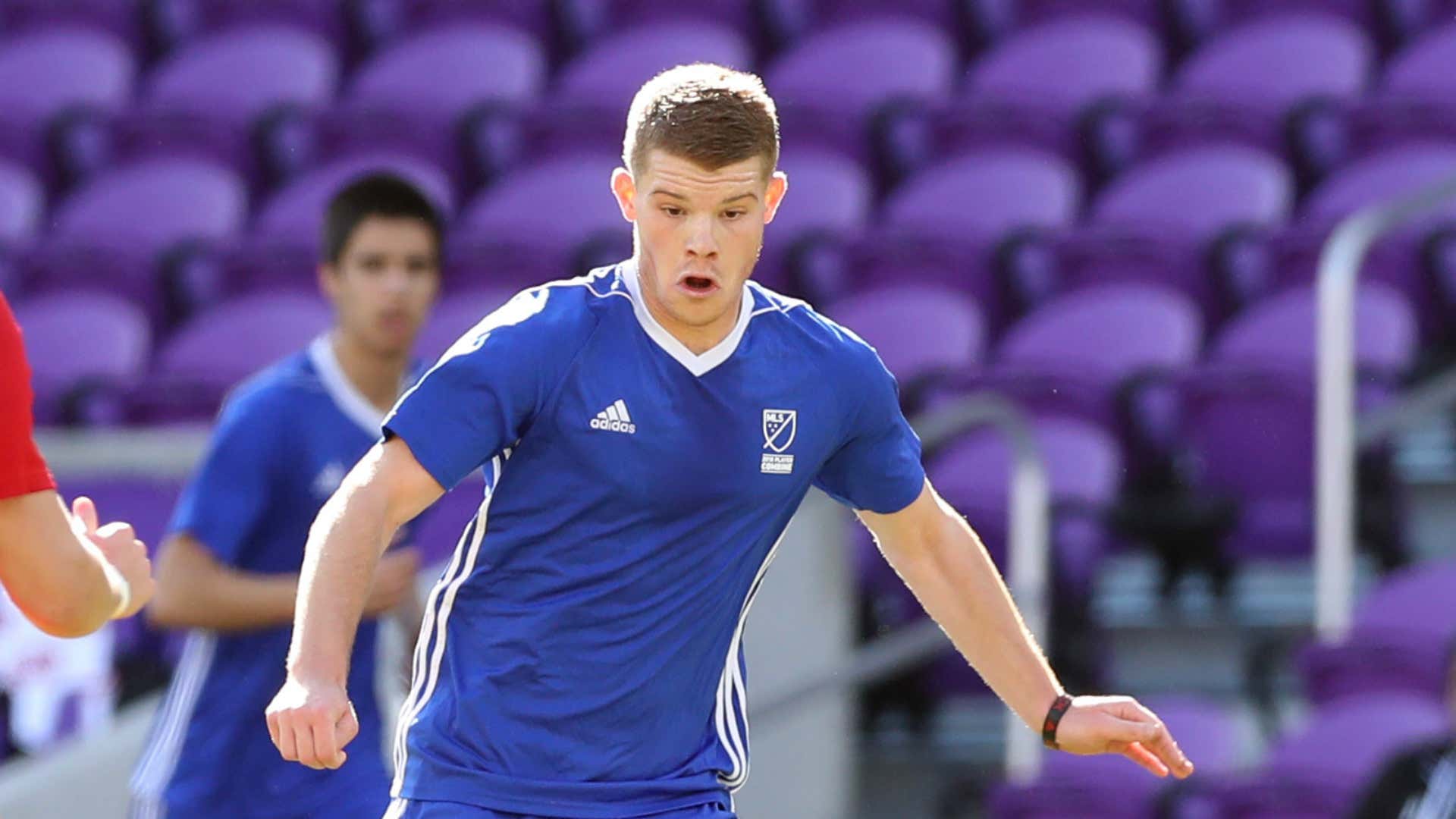 The Lions would be happy to pounce on Tomas Hilliard-Arce if he slipped this far, but since he's gone, they go for a productive and versatile forward in Mueller, who could work on the wings or as a second striker.
---
7. Montreal Impact - Ema Twumasi, Right Winger (Wake Forest)
---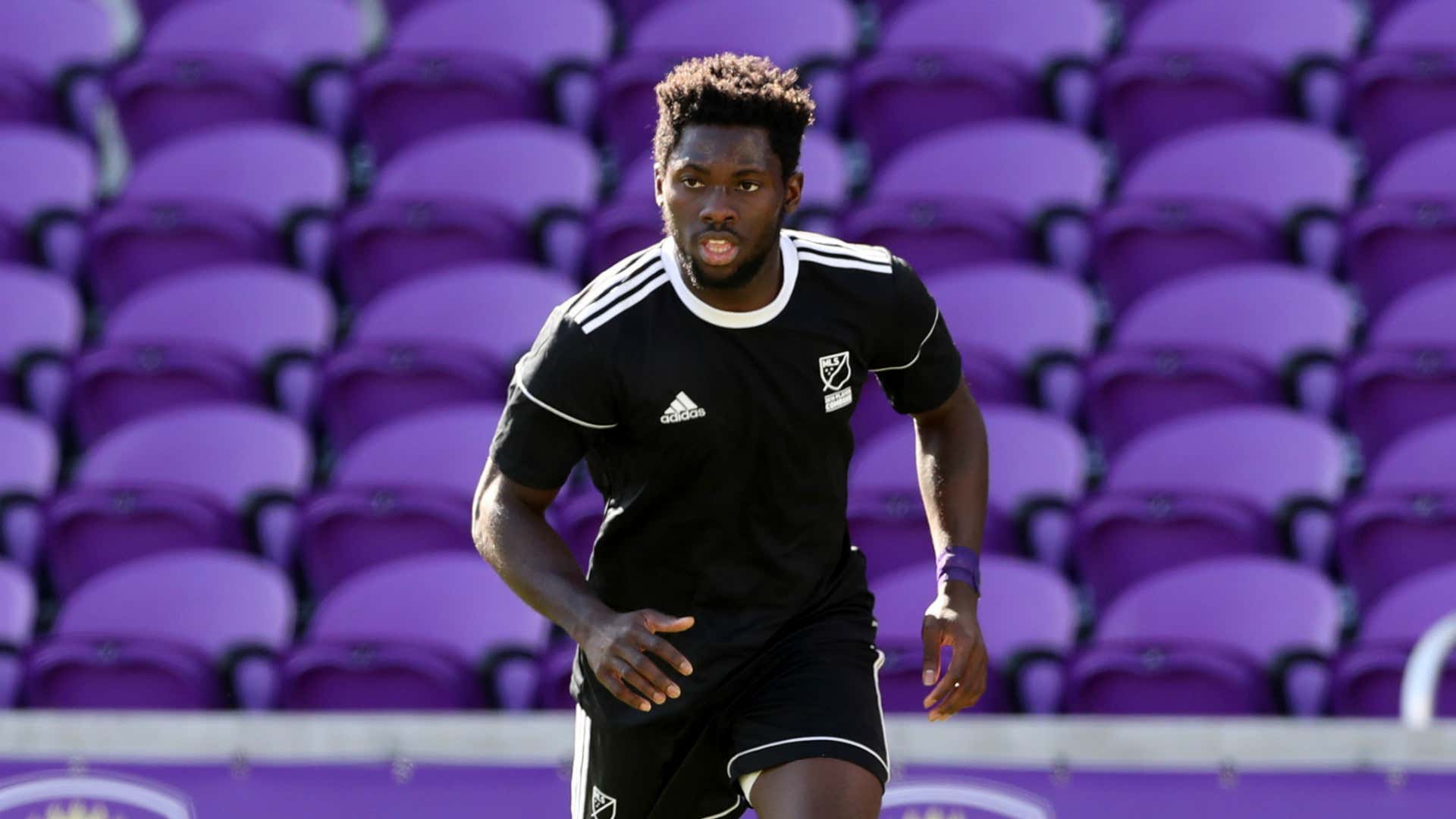 It might not seem practical for the Impact to take two international players, having already grabbed Bakero, but having a USL affiliate could give them some flexibility with handling the extra internationals and Twumasi presents excellent value after slipping a bit following a disappointing combine. He is a quick and skillful winger who could play his way into first-team minutes in year one.
---
8. New England Revolution - Mohamed Thiaw, Forward (Louisville)
---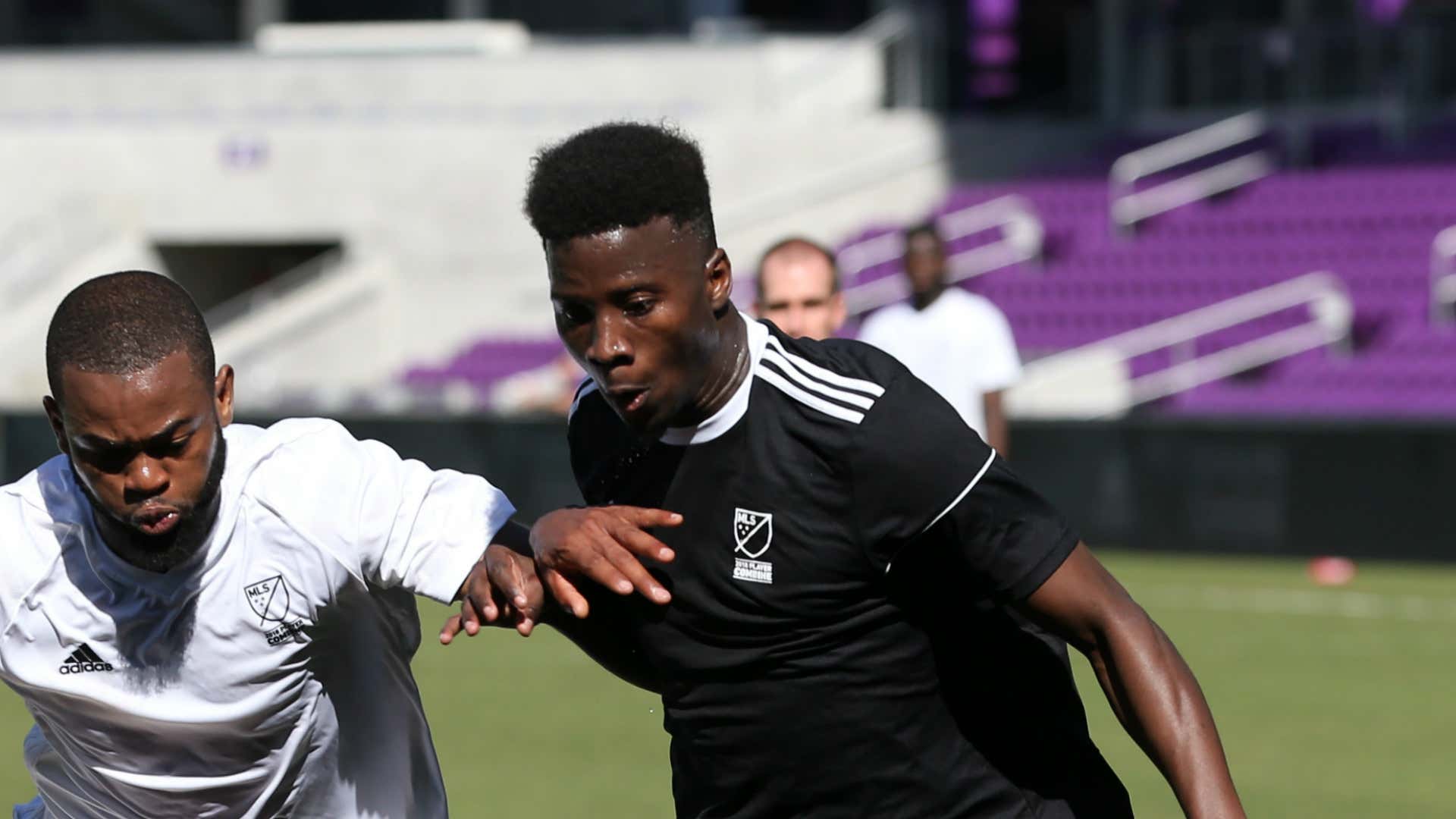 The Revs don't have international player spots to work with, so packaging their two picks to go after Mason Toye — who Brad Friedel rates highly — is a reasonable plan. If they can't pull that off, then landing Thiaw here would be a solid plan B. Thiaw is Senegalese but has a green card, which makes him American for MLS purposes. He could provide some forward depth after the departure of Kei Kamara.
---
9. New England Revolution - Tristan Blackmon, Right Back (Pacific)
---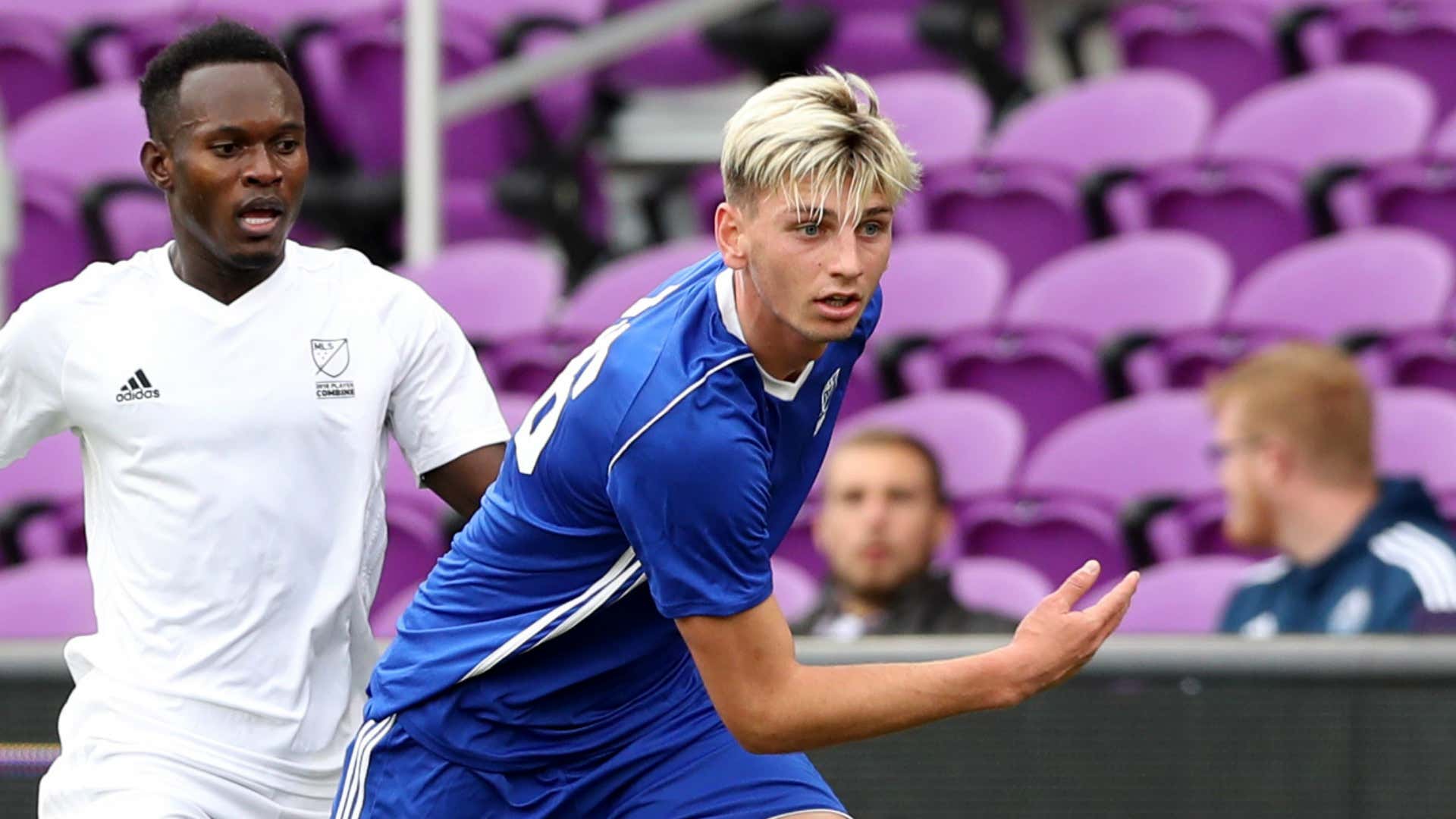 Fullback depth is a priority for the Revs and Blackmon is the best right back in the draft. How showed some good defensive and attacking qualities at the MLS combine, and could potentially earn minutes as a rookie.
---
10. Real Salt Lake - Mark Segbers, Right Back (Wisconsin)
---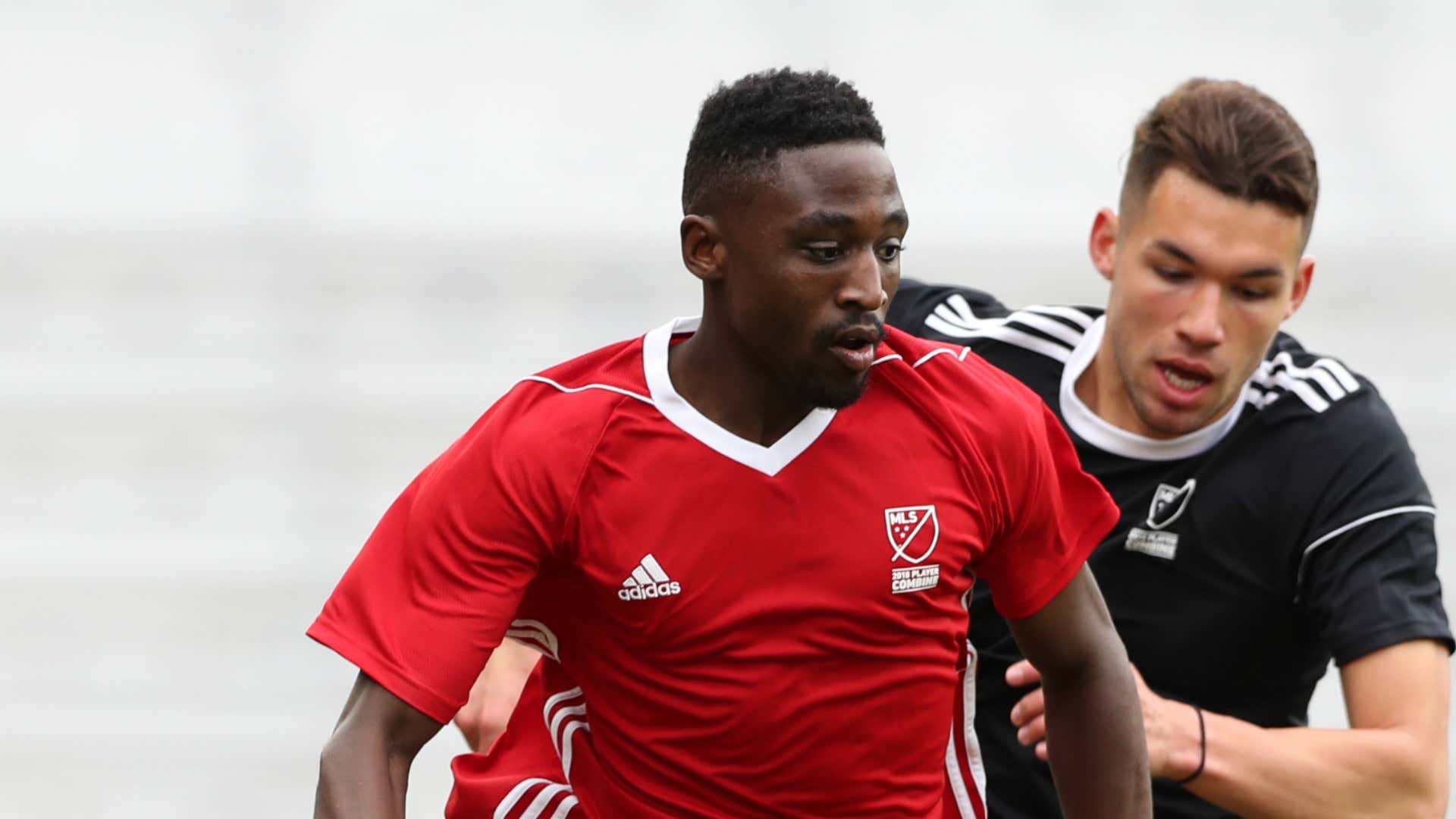 Real Salt Lake could use another right back, with Tony Beltran sidelined after surgery, and Segbers is a prospect who has the qualities to develop into a good fullback. A forward and winger through his college career, Segbers has the athleticism and nose for defending to make a smooth transition.
---
11. FC Dallas - Ricky Lopez-Espin, Forward (Creighton)
---
With no international slots to work with, FC Dallas will want a promising American prospect, and a player who can provide something not currently on its roster. Enter Lopez-Espin, a skilled big forward who moves well and has good feet. He showed very well at the combine, and is the most pro-ready of the big forwards in the draft.
---
12. San Jose Earthquakes - Alan Winn, Forward (North Carolina)
---
The Earthquakes are also overloaded with foreign players, but can fill a need in selecting Winn, who can provide some depth on the wing, and as a second forward.
---
13. Sporting Kansas City - Mo Adams, Defensive Midfielder (Syracuse)
---
A penchant for securing green cards quickly for its players has left Sporting KC with some room to operate on the foreign player front, and while Peter Vermes is surely saving some spots for other winter acquisitions, grabbing a tough-tackling defensive midfielder like Adams is right up Vermes' alley.
---
14. Atlanta United - Alex Roldan, Central Midfielder (Seattle)
---
After scoring big with the addition of Julian Gressel a year ago, Atlanta won't have the flexibly to go the international route once again. What Tata Martino's men will find is a promising midfielder in Roldan, the younger brother of Seattle Sounders standout Cristian Roldan.
---
15. Chicago Fire - Jon Gallagher, Forward (Notre Dame)
---
The Fire will have seen plenty of Gallagher at Notre Dame and will know what he is capable of as a dangerous goal-scoring threat. He didn't show well at the MLS combine, and his international status and senior contract are working against him, so he could slide quite a bit if the Fire don't grab him here.
---
16. New York Red Bulls - Justin Fiddes, Left Back (Washington)
---
The Red Bulls need some fullback depth and Fiddes is a versatile defender who is a natural at left back also capable of playing at right back. He's the fastest player in the draft, and his struggles at the combine could let him slip to the Red Bulls at this pick.
---
17. Vancouver Whitecaps - Wyatt Omsberg, Center Back (Dartmouth)
---
The Whitecaps could be tempted to take a goalkeeper here, but adding some central defender depth also makes sense. Omsberg tested extremely well, much like last year's Whitecaps pick Jakob Nerwinski, and some scouts think he's the best central defender in the draft, even better than Hilliard-Arce.
---
18. Sporting Kansas CIty - Danny Musovski, Forward (UNLV)
---
A quiet MLS combine could see Musovski slip this far, but Sporting KC should pounce and take a mobile forward with a nose for goal. Vermes will want some defensive depth, but unless one of the better defenders slips to this point, Musovski would be good value here.
---
19. New York City FC - Ken Krolicki, Central Midfielder (Michigan State)
---
NYCFC doesn't really have any pressing needs that can be addressed in the draft, but grabbing a talented American central midfielder like Krolicki to provide some depth in the middle makes sense.
---
20. Houston Dynamo - Jeff Caldwell, Goalkeeper (Virginia)
---
The Dynamo are expected to take a goalkeeper with this pick, and could choose from a trio including Caldwell, Butler's Eric Dick and Virginia Tech's Ben Lundgaard.
---
21. Columbus Crew - Lucas Stauffer, Right Back (Creighton)
---
Few players boosted their stock more at the MLS combine than Stauffer, who showed he could play fullback on either side of a defense and is a clean and steady defender.
---
22. Seattle Sounders - Chris Lema, Defensive Midfielder (Georgetown)
---
The Sounders don't really have a need for depth in central midfield, but Lema showed some real good qualities at the combine with his ability to circulate the ball and cover ground in the middle. The former Red Bulls academy player should be a first-rounder.
---
23. Toronto FC - Paul Marie, Right Back (Florida International)
---
TFC will be on the hunt for some right back depth, and while he isn't a pure right back, Marie showed at the combine that he could be a strong option at the position. Versatile, sharp on the ball, and intelligent, Marie is French, but is married to an American, which should lead to him securing a green card in the near future.