Madrid & Barca both cruise, but boring Copa needs new format
Last Updated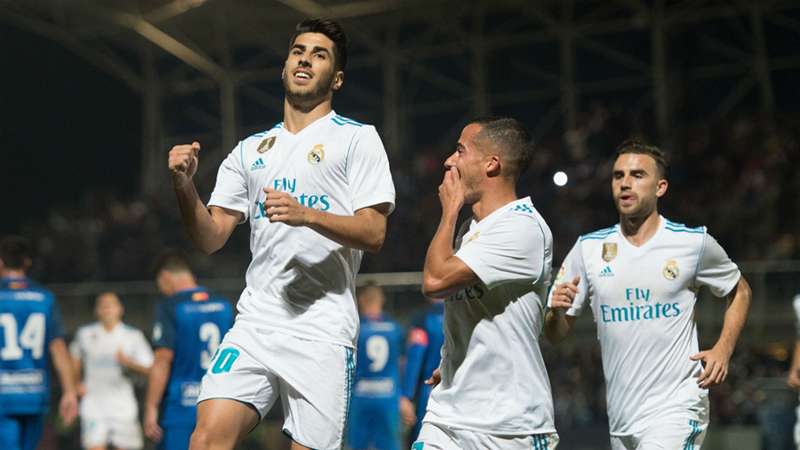 Denis Doyle
No surprises in the Copa del Rey. Barcelona beat Murcia 3-0 away from home on Tuesday night with hardly any of their first-team regulars in the line-up and Real Madrid followed up with a 2-0 win at nearby Fuenlabrada on Tuesday as a host of big names stayed at home. It is time for a change.
Every year, there is talk of 2009 and Madrid's 4-0 loss to Alcorcon: the Alcorconazo . That remarkable result proved to be the beginning of the end for coach Manuel Pellegrini as Los Blancos crashed out following a narrow 1-0 win in the return leg at the Santiago Bernabeu.
Barca 8/15 favs to win La Liga
But ever since then, there have been no real shocks in Spain's cup competition. Why? Because the big clubs have grown richer and even with a second or third XI, an upset is unlikely these days.
Barca beat Murcia on Tuesday with goals from Paco Alcacer, Gerard Deulofeu and youngster Jose Arnaiz. The first two played for Valencia and AC Milan, respectively, before moving to the Catalan club, while the latter was an exciting talent brought in from Valladolid (who play in Spain's Segunda Division, one tier above Murcia). Even without Lionel Messi et al, the Blaugrana were huge favourites.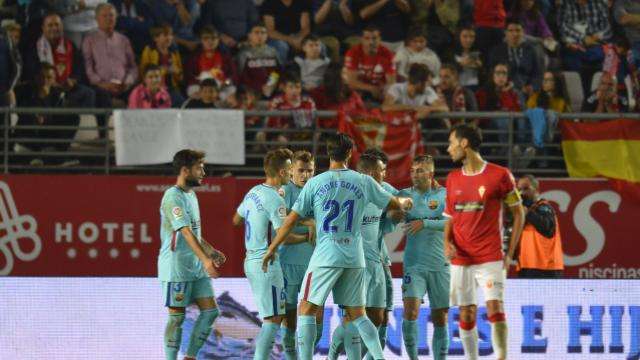 Madrid made harder work of Fuenlabrada, but ultimately prevailed after two penalties (at least one of which was somewhat fortunate) scored by Marco Asensio and Lucas Vazquez.
Nevertheless, there was never any real danger of Zinedine Zidane's side being beaten in this match - even without Cristiano Ronaldo, Marcelo, Karim Benzema, Keylor Navas, Sergio Ramos and their entire first-choice XI. For both Barca and Madrid, the return matches will be a formality.
Murcia and Fuenlabrada will both have been happy to welcome Spain's big two teams, but a one-off game would be much more exciting. That would oblige the top sides to take the match more seriously and would also allow fans to see some of the world's top players at stadiums where they would usually not appear.
As it was, there were some good stories from the last 16. Numancia scored two late goals to beat Malaga 2-1, while Ponferradina edged out Villarreal, Elche drew at home to Atletico Madrid and tiny Formentera held Athletic Club.
However, all of the Primera Division sides are at home in the second legs, making upsets extremely unlikely. So it is high time for a change of format in the Copa del Rey. One-off ties, like in England, will guarantee more excitement, bigger crowds and perhaps even the occasional shock. Because surely that is what cup football is all about.