Wright slams Arsenal owner Kroenke: He doesn't care!
Chris Burton
Feb 27, 2018 11:21 UTC +00:00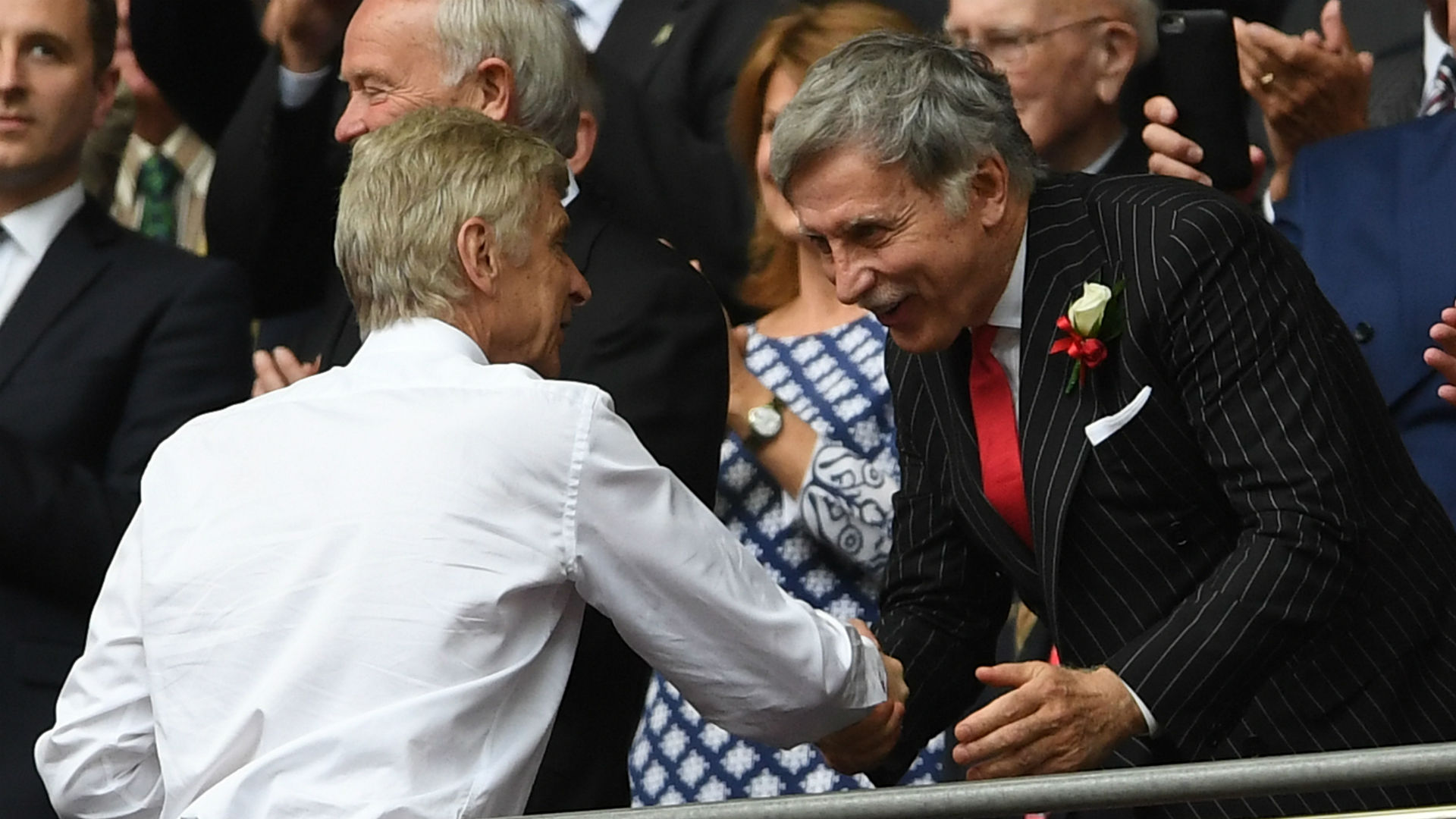 Laurence Griffiths/Getty Images
Arsenal legend Ian Wright has accused club owner Stan Kroenke of not caring about the club as Arsene Wenger once again finds himself under pressure.
The Gunners slumped to a 3-0 Carabao Cup final defeat at the hands of Manchester City on Sunday to see more uncomfortable questions asked of the direction in which they are heading.
Reaching another Wembley showpiece could be considered a positive, but a disjointed display which has been accused of lacking passion has left a disgruntled fan base calling for change.
Certain sections of the Arsenal support have been demanding tough decisions for some time, with regular rounds of protests staged against Wenger in 2016-17 before FA Cup success earned him a new two-year contract.
Wright believes that decision highlights the lack of vision from those at the top, with the former striker telling Radio 5 Live of those in power at Emirates Stadium: "Kroenke does not care. If he cared, Wenger would not have got a two-year deal.
"Everyone else can start to see that it is getting to a point where Wenger needs to go.
"The owner has to be here, find out what is happening, how is this working, what are we going to do, how are we going to get back to where the fans want us to be.
"The fans have been saying it for years but no-one is paying any attention to them.
"The owner has not done anything and has given Wenger carte blanche to carry on."
While Kroenke has regularly faced criticism for running Arsenal from afar, Wenger is the one shouldering criticism for performances on the field.
Wright has often led the calls for a fading force to be relieved of his duties, with his flaws highlighted prior to another forgettable performance from all concerned against City.
Ahead of that contest, Wright told The Sunday Times: "Watching him now is like witnessing the ageing Muhammad Ali against Larry Holmes, or watching Brazil's Ronaldo when he got fat. You are watching the greats in their demise.
"The problem with Arsene is that there is no one in his corner prepared to throw in the towel."