Why did Croatia hooligans stage shocking flare protest at Euro 2016?
Croatia are the latest team to mar Euro 2016 after their fans staged a dangerous flare protest during Friday's draw with Czech Republic.
Ante Cacic's side held a comfortable 2-1 lead with Czech Republic offering little resistance when a section of the Croatian support began to throw multiple flares and firecrackers on to the pitch.
Referee Mark Clattenburg temporarily halted play and appeared to give serious consideration to bringing the players off the pitch as stewards attempted to deal with removing the objects from the field.
Flare explodes in Croatian end #CZECRO pic.twitter.com/180Tv2MC9B

— Thomas Huxter (@trobhux) 17 June 2016
One steward suffered a close call after a firecracker exploded in his hand after he had picked it up.
But rather than this incident being a mindless act from supporters, it was in fact a staged protest against the Croatian Football Federation and, in particular, Zdravko Mamic, former chief executive of Dinamo Zagreb.
Croatian fans are embroiled in a long-standing battle with Mamic, who was arrested last November due to transfer irregularities at Dinamo.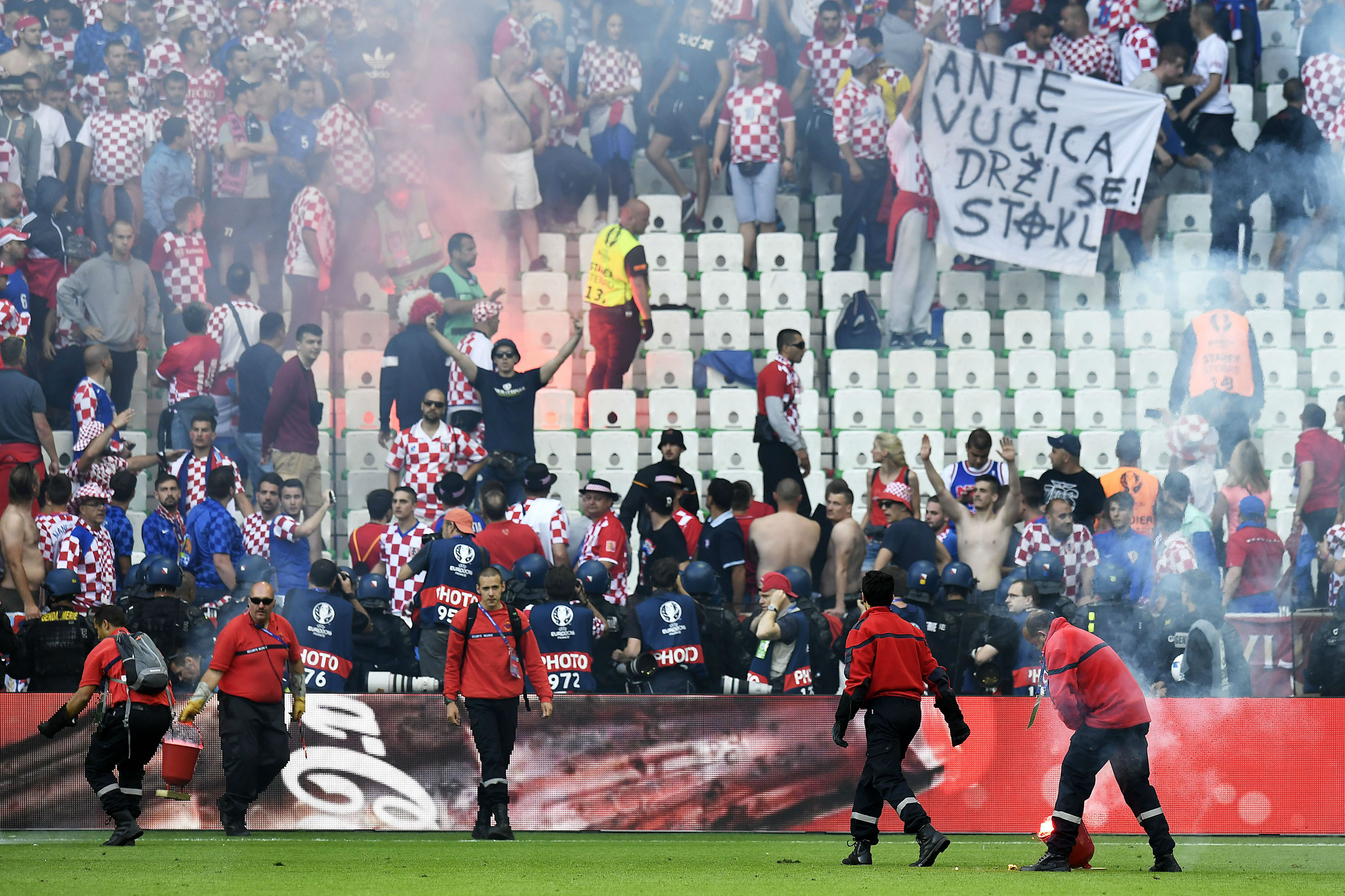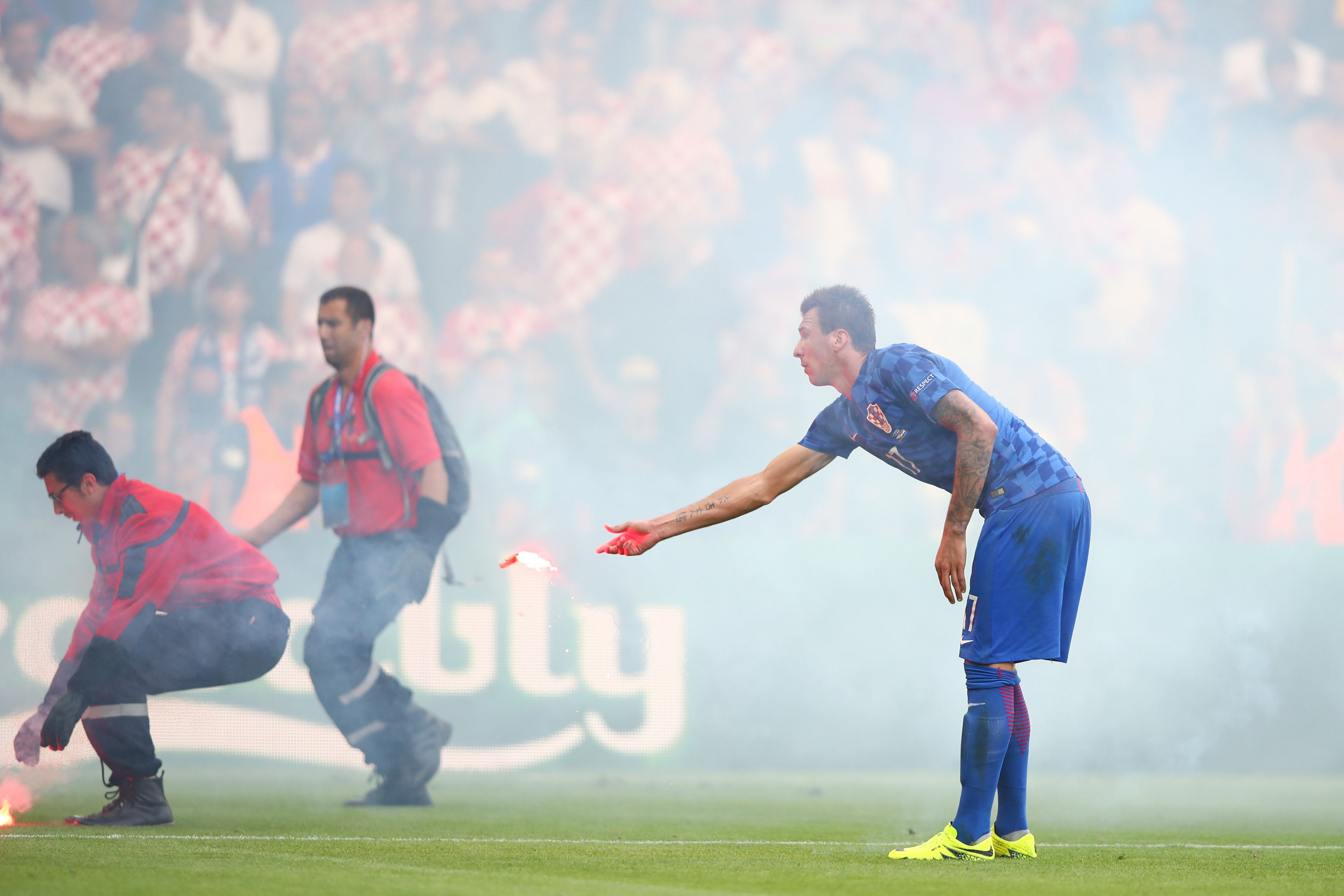 Mamic has been accused of embezzling 118 million kunas (£11.1m) of Dinamo's money since 2008, while he and his brother Zoran were also arrested last July after they were accused of avoiding tax payments related to Luka Modric's move from Dinamo to Tottenham in 2008 and Dejan Lovren's transfer to Lyon in 2010.
Mamic resigned as Dinamo's chief executive in February but remains a key figure at the club in an advisory role and has been regularly described as the alleged 'Puppet Master' of the Croatian Football Federation.
Croatia supporters are also unhappy with the way their own domestic league is run, with match-fixing such a problem that Davor Suker, current president of the Croatian Football Federation, was forced to deny any involvement.
Fans have opted to take anti-corruption measures into their own hands and have staged protests at league games and in Euro 2016 qualifying before Friday's incident.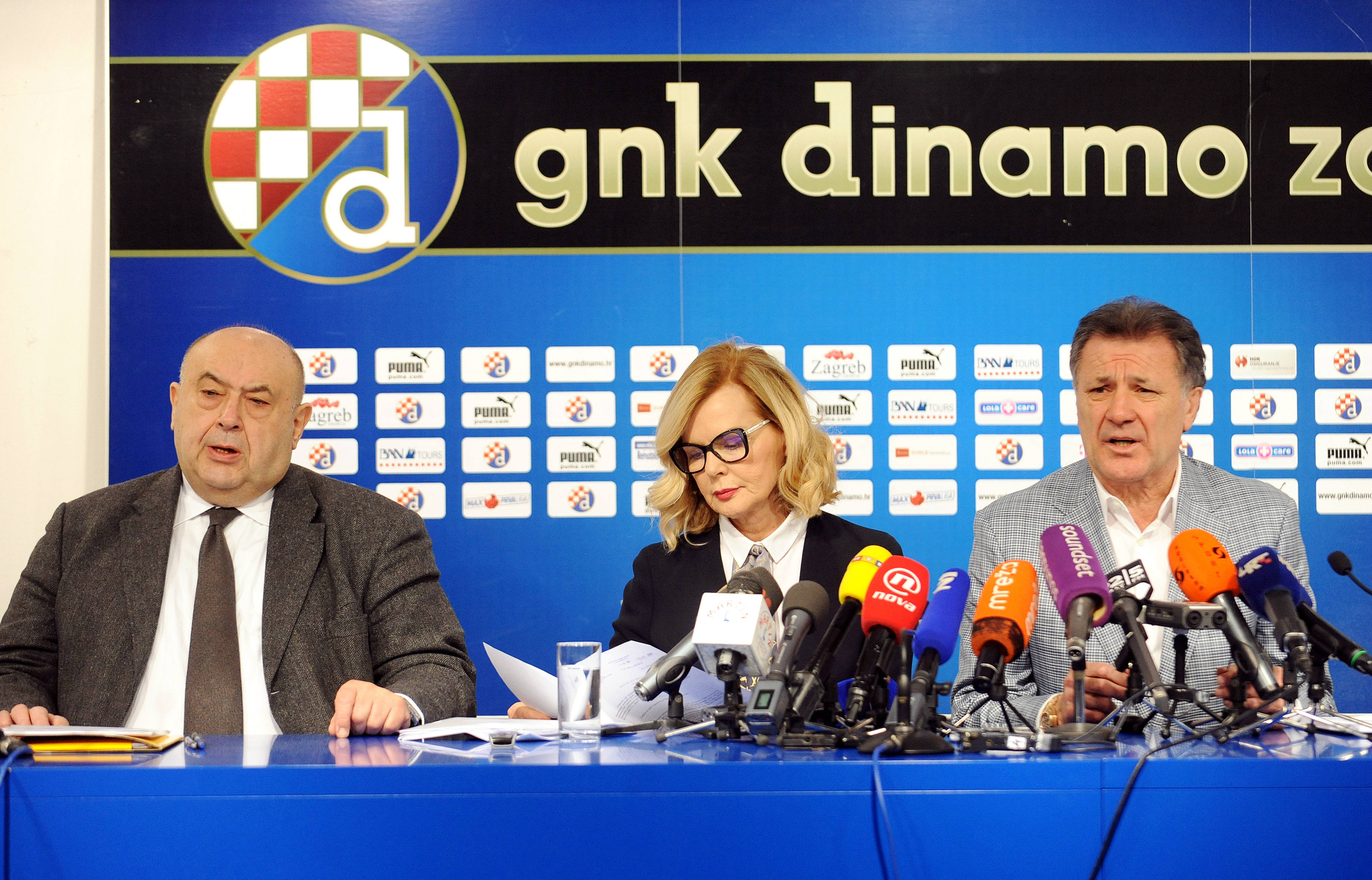 After Croatia fans threw flares onto the pitching during their qualifier with Italy at San Siro in 2014, the Croatian Football Federation were fined €80,000.
Supporters are aiming for a similar sanction to be handed to their own federation this time, although Ivan Rakitic fears that his nation are now running the risk of disqualification from Euro 2016.
"We have to see if we will play against Spain, maybe they will send us home after this," he told HTV after the final whistle.
"There are a lot more fans that love the national team and they will not be able to see Croatia play.
"It is hard to say, but we feel more comfortable playing away... we were lucky that the match went on, the referee wanted to end it immediately."