Why Arsenal's greatest ever player Thierry Henry flopped at Juventus
Last Updated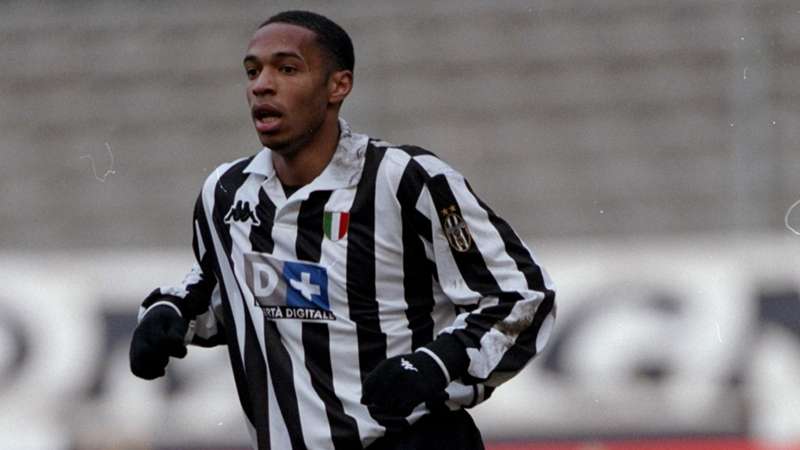 Getty Images
---

SPECIAL REPORT
---
In May 1999, Thierry Henry was a 21-year-old World Cup winner playing for Juventus. But he wasn't happy.
He didn't like being asked to defend. He didn't like the tactical aspect of Calcio. He didn't like being whistled by his own club's fans in training.
Henry: Spurs have nothing on Arsenal
"I wasn't enjoying myself at all," Henry later admitted. "I felt like I'd lost the desire to play football."
Then, just over four months after joining the Bianconeri from Monaco for €12.5 million, the Frenchman was informed that he was being used as a bargaining chip by sporting director Luciano Moggi.
"Juve wanted to sign Marcio Amoroso and Udinese wanted me as a replacement," Henry explained. "[Coach Carlo] Ancelotti didn't want to sell me or let me leave on loan. The directors, though, thought differently and I felt this was a lack of faith in me.
"I refused the Udinese move but I asked to go somewhere else. They agreed."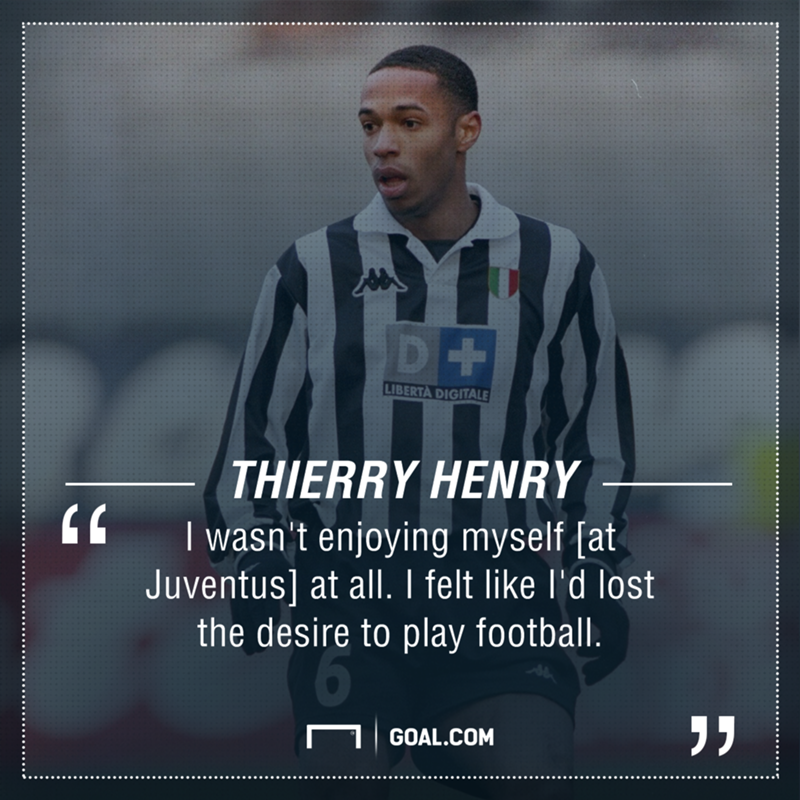 Despite having only scored three times in 16 appearances, Henry was sold to Arsenal at a profit of €3.6 million. Arsene Wenger, though, knew it was a price worth paying.
The Gunners boss had given a 17-year-old Henry his Ligue 1 debut during their time together at Monaco and he was in no doubt that his former charge had "all of the qualities of a modern centre-forward".
Spurs now where Arsenal used to be
The player himself, though, was unconvinced. After being left incredulous by being asked to cover the entire left flank in Ancelotti's preferred 3-5-2 formation, Henry just wanted to play as an orthodox winger again, just as he had both in Monaco and for France.
"I had players like Dennis Bergkamp, Kanu, Davor Suker to compete with," said Henry, who failed to score in his first seven Premier League games.
"I just wanted to show what I knew how to do. I was trying to dribble everyone. Then, when I arrived in front of the goal, I was cooked. I wasn't finishing anything.
"At a certain point, I wanted to go to Wenger and tell him to put me back out wide. Then, I said to myself that I had to react, that I couldn't fail a second time, only a few months after a negative experience in Turin."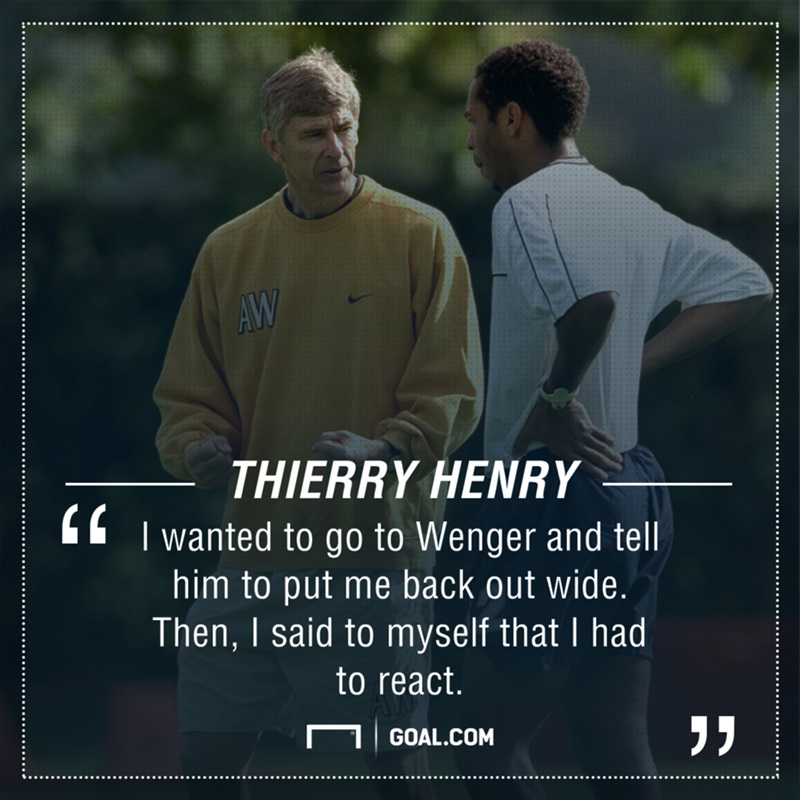 In that sense, Henry eventually succeeded at Arsenal because he had flopped at Juventus. However, it took a brief return to Italy to help him ignite his career in England.
On November 17, 1999, he netted the opening goal in the second leg of the French Under-21s clash with their Italian counterparts. Les Bleus lost 2-1 on the night, and 3-2 on aggregate, but, for the first time since his Monaco days, Henry was happy again.
"When I scored, in that moment, I rediscovered some emotions, some feelings that I had not felt in a long time," he confessed.
Alli & Kane fire Spurs past Arsenal
Henry returned to London a man reborn. In his next Premier League outing, against Derby County at Highbury, he netted twice and the rest is history - literally - as Henry went on to become Arsenal's all-time record goalscorer and the best player the Premier League has ever seen.
In that sense, it is tempting to argue that Juve made a colossal error in judgement in offloading Henry. However, the issue is slightly more complex.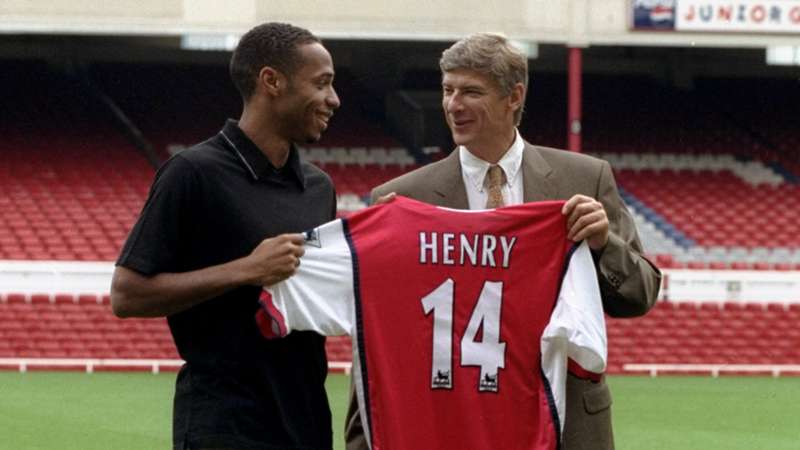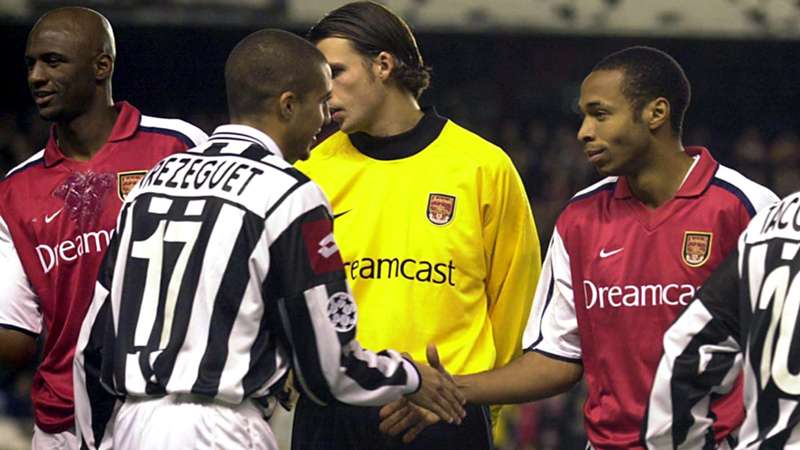 Henry was undeniably played out of position at Juve but one also wonders if a player of his attributes and character would have ever proven as lethal in Serie A as he was in the Premier League.
True, he scored goals against Italian opposition for Arsenal - his stunning strike against Inter in 2003 will live long in the memory - but his former coach at under-age level at Monaco, Christian Damiano, once pointed out that Henry was afforded more opportunities in England to utilise his blistering pace.
"Here, he has found the space that he needed, that his skills required, the space that in Italy he was denied," the former Fulham assistant coach argued in 2001.
"Here, in those 30 metres that they allow him to pick up possession, he can burn his opponents."
That didn't happen and arguably would never have happened in Serie A. As he himself admitted a couple of years after his departure, "In Italy, they know everything. Calcio is particularly technical and tactical.
"In England, the team that runs the most wins. The team with the most desire wins.
"They always play in the same manner, home or away. They don't know how to hold on to a result. They don't defend it. They don't know how to do it.
"My style of play is closer to the English game because as soon as I get the ball, I start running towards the goal, like in my childhood."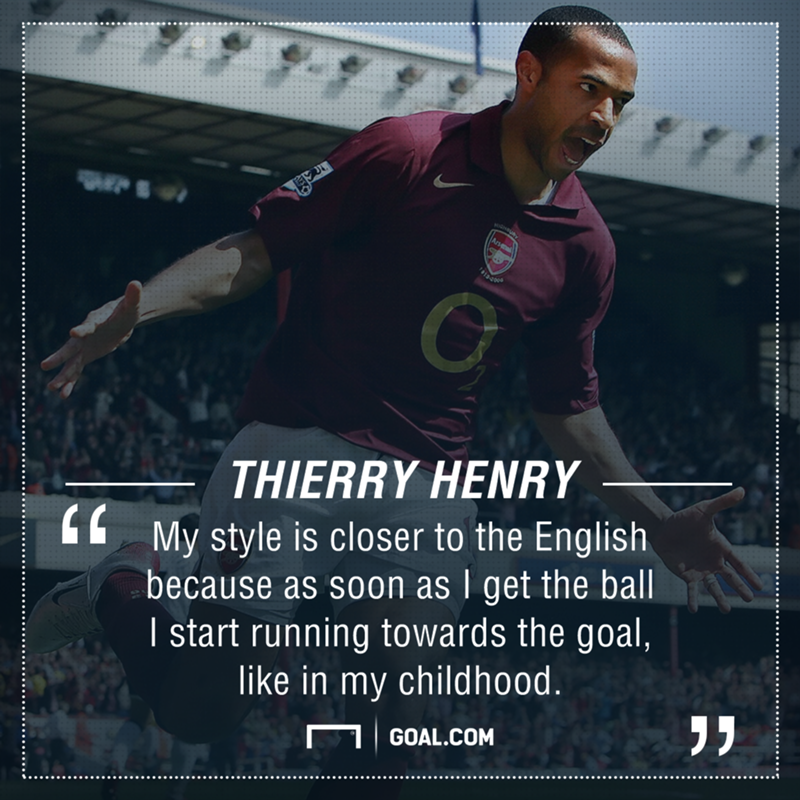 Interestingly, Wenger has previously admitted that he often "still sees Thierry as a six-year-old", one that just wanted to run and run. He realised that and then set about helping Henry grow up, slowly turning his protégé into the complete attacker.
Had Juve shown the same patience, perhaps they too could have benefitted from the brilliance of one of the most electrifying attacking talents of the modern era.
However, it is difficult to be too harsh on Marcello Lippi or Ancelotti. The former had wanted to use Henry in attack but was sacked just three games after he joined, while the latter had never wanted to let him go.
Ancelotti still ranks failing to realise Henry wasn't a winger as one of the greatest mistakes of his coaching career. But how could he have known the Frenchman could play as a centre-forward? Henry didn't even think it himself at the time. More pertinently, he didn't want to.