Transfers
Why are Juventus signing Arsenal reject Ramsey?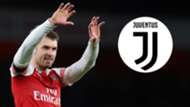 Juventus's current dominance of Serie A was founded upon shrewd signings. 
During Beppe Marotta's time as director general, Andrea Pirlo, Paul Pogba, Fernando Llorente, Sami Khedira and Dani Alves were all brought in on free transfers. 
Consequently, it is hardly surprisingly that Fabio Paratici is now trying to emulate his mentor's success by picking up Arsenal midfielder Aaron Ramsey for nothing.
As he said himself when confirming Juve's interest in the Welshman: "His contract is expiring and we're always alerted to situations the market offers."
The Bianconeri weren't the only ones interested in Ramsey either. 
Marotta's new club, Inter, were thought to be in pole position as recently as last month, while Gareth Bale was hoping that he would be joined at Real Madrid by his international colleague.
The most lucrative offers came from Paris Saint-Germain and Bayern Munich but Ramsey looks all set to accept Juve's deal, which will net the Welshman €7 million (£6.3m/$8m) a season.
Given the intense competition, Ramsey represents something of a coup for the Italian champions but, in truth, the intense clamour for his services is more indicative of the inflated nature of the transfer market than the midfielder's talent.
No fee, no risk, essentially. Only there is no guarantee that Ramsey will even remain fit in Turin, let alone recapture his very best form.
He has been out of action for at least a month on five occasions in the past three seasons alone and has played 30 games or more in the Premier League only once (2015-16) since 2013.
In that sense, he actually looks like a perfect replacement for the injury-prone Sami Khedira, whose performances have deteriorated badly this season. 
Still, Juve believe that a healthy Ramsey would prove an excellent addition to their squad and they are certainly lacking a box-to-box midfielder with an eye for goal.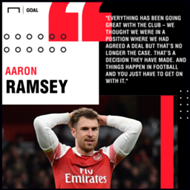 They are hoping to see the Ramsey who netted 16 times in all competitions for Arsenal in 2013-14, or the Ramsey who was named in the Team of the Tournament after helping Wales reach the semi-finals of Euro 2016.
Back then, Ramsey wasn't flattered by the constant comparisons with Steven Gerrard, who was even moved to describe the Arsenal man as "the best attacking midfielder in the Premier League".
He has long since lost that title, though, and it is telling that it was Arsenal who decided against extending Ramsey's contract at the Emirates – despite his enduring popularity with the fans as the man who scored winning goals in two FA Cup triumphs, in 2014 and 2017. 
The player had wanted to stay and was mystified by the club's change of stance. 
"That's a decision they have made," he lamented, "and things happen in football and you just have to get on with it."
To his credit, he has done exactly that, performing well when called upon, often as an impact substitute, and nobody can fault his professionalism in recent weeks.
"Some players would sulk and say, 'I'm leaving at the end of the season, so it doesn't really matter', but his attitude has been spot on," Ray Parlour recently told talkSPORT.
And Ramsey's strong work ethic is one of the reasons why those close to him believe that he can succeed in the demanding world of Juventus, where the standards are high and the expectations even higher.
Certainly, as a bilingual Welshman, he should find the linguistic barrier easier to overcome than his compatriot Ian Rush, who quipped during his disastrous spell at Juventus in 1986-87, "I can hardly speak English that well, let alone a foreign language like Italian!"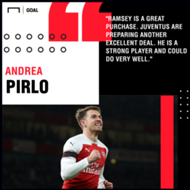 Still, as Rush apocryphally noted, Italy is "like a different country" from a footballing perspective and Ramsey will come under intense scrutiny because of his salary alone, with the 28-year-old set to become Juve's joint second-highest earner after Cristiano Ronaldo, alongside Paulo Dybala. 
News of his imminent arrival has already sparked great debate in Turin, with the majority of fans underwhelmed by the acquisition of a player that rarely starts for the sixth-best team in the Premier League, one that Unai Emery quickly deemed unworthy of the £200,000-a week salary the former Cardiff City ace was demanding.
Still, fitness issues permitting, he should see plenty of game time at Juve next season. The Bianconeri midfield is in need of an overhaul, with Khedira and Blaise Matuidi the wrong side of 30, and doubts persisting over Miralem Pjanic's future at the club as well as Emre Can's ability to prove himself as talented as he believes himself to be. 
A more high-profile midfielder is still expected to arrive in the summer to complement the industry of the rapidly improving Rodrigo Bentancur.  
Ramsey is, therefore, not viewed as the answer to Juve's problems, merely a calculated gamble that could pay off handsomely, another shrewd signing to sustain the Bianconeri's bid to sustain this unprecedented spell of success.
As Pirlo recently told Sky Sport Italia, "Ramsey is a great purchase. Juventus are preparing another excellent deal. He is a strong player and could do very well."
The fear among Juve fans right now, though, is that as free transfers go, Ramsey will prove more Can than Pirlo.