Premier League
How will Man City line up with Bernardo Silva?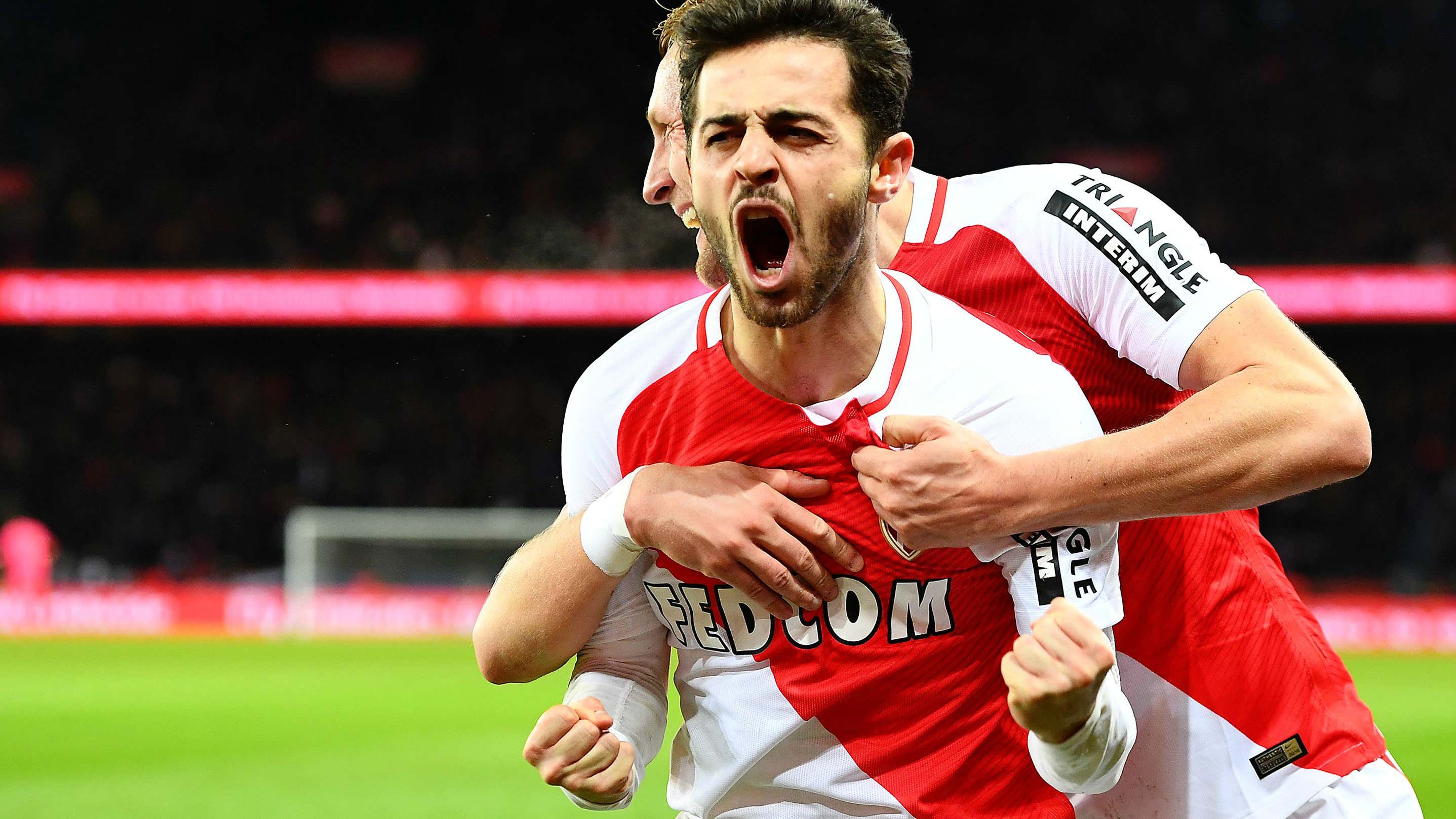 ---
COMMENT
---
Manchester City have kicked off their summer overhaul by signing Bernardo Silva from Monaco.
City released three full-backs and a goalkeeper on Thursday and are perhaps best equipped in the attacking midfield positions, but Silva seems set to be confirmed as their first signing of the summer.
Man City on verge of Silva signing
And despite a need for defenders and a deeper-lying midfielder, the signing of Silva does make sense on a number of levels.
As well as stopping their major rivals - such as United and Barcelona - from signing one of Europe's top talents, City will have also secured somebody who could be the long-term replacement for David Silva.
And positionally the Portuguese playmaker will provide several options for City boss Pep Guardiola, who has too often looked to his bench this season and seen nobody capable of changing a game.
This is how Silva would fit in at City and how his arrival affects his soon-to-be new team-mates.
---
AS A RIGHT-SIDED MIDFIELDER
---
Silva plays predominantly off the right-hand side and it is easy to see him filling that role at the Etihad Stadium.
The 22-year-old is renowned for cutting in from the right, which is something Guardiola has been keen to experiment with in recent weeks.
Guardiola has explained that he played Jesus Navas as a right-back in part because the Spaniard's runs forward allow his winger to "play inside".
City offered Navas a new deal, with the hope that he would be a back-up right-back next season, but the 31-year-old turned them down and is set to move back to Sevilla.
Official: Zabaleta joins West Ham
But City are confident of signing Kyle Walker from Tottenham, and his attacking dynamism suggests he could strike up an impressive understanding with Silva.
Walker would be charged with providing width and penetration beyond the opposition defence, with Silva allowed to drift into the middle and link-up with Kevin De Bruyne, David Silva and the central striker.
That would mean Raheem Sterling, who sat out several games at the end of last season, would either spend more time on the bench or step up his game and force Silva to play elsewhere.
Either way, it would allow Guardiola to have a dangerous option on the bench, whether it be Sterling, one of City's other top-class attacking midfielders or one of Gabriel Jesus or Sergio Aguero.
We have included Monaco's Benjamin Mendy, as well as Walker, in the graphic below, though all line-ups are hypothetical.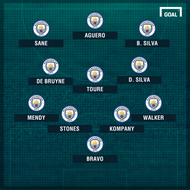 ---
AS A LEFT-SIDED MIDFIELDER
---
Silva has played a small number of games off the left, which means he could just as easily take up the same role as above, only working on the opposite side.
He did not play on the left anywhere near as much as he played on the right last season, but it must be noted that Leroy Sane spent much of his final season at Schalke on the right wing, only to make his name at City on the left-hand side.
Should Silva play on the left for City he would link up with whomever Guardiola brings in to fill the void left by Gael Clichy, who will leave at the end of June.
City are interested in Silva's Monaco team-mate Benjamin Mendy, who would charge forward with as much gusto as Walker on the right.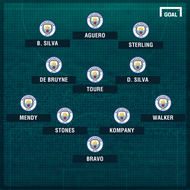 ---
AS A CENTRAL PLAYMAKER
---
The 22-year-old has also played a handful of games through the middle, and while he could spend his first season, or more, on the wings at City, he could eventually move central and become David Silva's long-term replacement.
David Silva, who is 31 and has two years left on his current deal, is still the heartbeat of the City team and Guardiola's team do not look the same without him.
City and United pledge £1m to 'We Love Manchester' fund
The World Cup winner, aided by De Bruyne it must be said, dictates the pace of the game for the Blues and it will be a major challenge to replace him.
The time has not come just yet but there will surely be times when he or De Bruyne needs a rest and Bernardo Silva will be given an opportunity to play centrally.
Should he play alongside David, he will be given the opportunity to learn from the player that many City fans consider the best to have ever played for the club.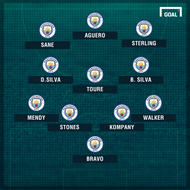 ---
AS PART OF A MORE ADVENTUROUS SYSTEM...
---
Guardiola has not ruled out a return to a back three next season, despite abandoning his plans in December.
The Catalan attempted to get Ilkay Gundogan, De Bruyne and David Silva into the same side during the autumn in a bid to monopolise possession, and though performances were often good, results did not match.
But with a raft of new signings, it could be an option again, although it would be the arrivals of new defenders that would really make it work.
Guardiola would want speedy, fit players in the wide positions, and could rely on his new full-backs, though Leroy Sane played as a left wing-back against Chelsea in December before he really settled into Manchester life, and showed flashes that he could do it again. Particularly if Guardiola uses an attacking left-sided centre-back in this system, as he did at Bayern Munich (David Alaba often played there) and with Aleksandar Kolarov last season.
Valencia signs new Man Utd deal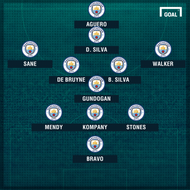 That could mean Mendy, if he signs from Monaco, could find himself playing nominally as a centre-back, but charged with getting forward. The deep-lying midfielder, whether Gundogan, Toure, Fernandinho or a new face, would drop in to cover the spaces.
Guardiola could also counter-attack Sane's attacking tendencies by playing Walker, or whoever arrives as right-back, on the right-hand side. Walker, or an alternative, would cover plenty of ground and contribute in attack and defence.
Should this more complex system, or something like it, be used next season, Bernardo Silva would most likely fit into it through the middle, most likely in a more active role alongside De Bruyne, allowing David Silva to stay high up the pitch.