What did Lionel Messi say to get banned for Argentina?
Last Updated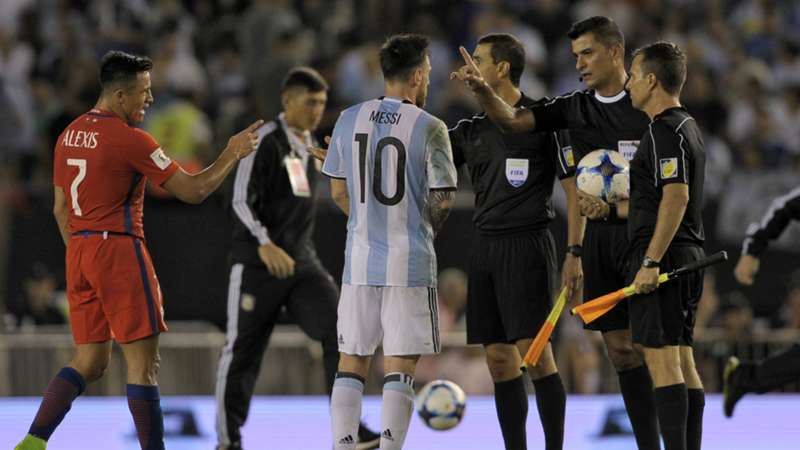 Getty Images
Argentina captain Lionel Messi was slapped with a four-game suspension on Tuesday, meaning he's not expected to feature against Bolivia barring a late appeal to FIFA.
---
WHAT DID MESSI SAY?
---
Messi scored the only goal of Thursday's 1-0 win over Chile, firing home from the spot after referee Sandro Ricci gave a dubious penalty for a push on Angel Di Maria.
But the Barcelona star was enraged by linesman Emerson Carvalho in the second half and is alleged to have verbally abused the official.
"F**k off, your mother's c***," he is reported to have screamed at Carvalho, before refusing to shake his hand at the final whistle.
'Argentina aren't Messi-dependent'
And, while the incident was not included in the officials' original report, it was added on Monday and sent to Conmebol.
---
WHY HAS MESSI BEEN BANNED?
---
FIFA intervened as incontrovertible video emerged of Messi swearing in the direction of the linesman. It's fined him £8,000 in addition to a four-game ban.
---
WHAT GAMES WILL MESSI MISS?
---
If upheld, FIFA's four-game ban would see Messi sit out World Cup qualifiers against Bolivia, Uruguay, Venezuela and Peru.
Argentina currently lie third in the South American branch of World Cup qualification, behind Brazil and Uruguay.