UEFA Champions League
UEFA Champions League Road to Madrid: Liverpool's matchday one and two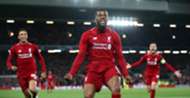 It has been a spectacular run for Liverpool in the UEFA Champions League this season and they will want to end it on a high by beating Premier League rivals Tottenham Hotspur in the final on June 1.
The Reds had reached the final last season as well but failed to win it as they lost to mighty Real Madrid. They have reached three European finals in Jurgen Klopp's and regime and lost two so far. They have got a chance to redeem them this season and would want to win their sixth Champions League title and finish a wonderful season on a high.
As Klopp's men are gearing up to face Tottenham in Madrid, we look back at their journey in the Champions League this season.
MATCHDAY 1
Liverpool 3-2 Paris Saint-Germain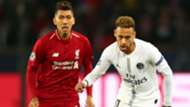 Liverpool started their campaign in the Champions League on a high by beating heavyweights Paris Saint-Germain 3-2 at Anfield. On paper, the French giants were deemed favourites given their squad quality and big names but the Reds punched above their weight.
Daniel Sturridge and James Milner's strikes had put Liverpool in the front but the French side came back strongly through Thomas Meunier and Kylian Mbappe's strikes. It was Roberto Firmino who scored a dramatic injury time goal to seal the fate of the match in favour of the Reds.
MATCHDAY 2
Napoli 1-0 Liverpool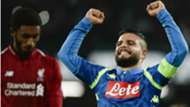 After winning a fierce battle against Paris Saint-Germain in their opening Champions League game, Liverpool travelled to Italy to take on Napoli in their second match. Liverpool looked favourites on paper but playing Carlo Ancelotti's Napoli in an away game was always going to be difficult.
After a fascinating encounter between the two sides, Napoli skipper Lorenzo Insigne netted a late winner to hand Liverpool their first defeat of the competition.