Who is Chelsea target Jann-Fiete Arp? Meet Hamburg's teenage striker
Last Updated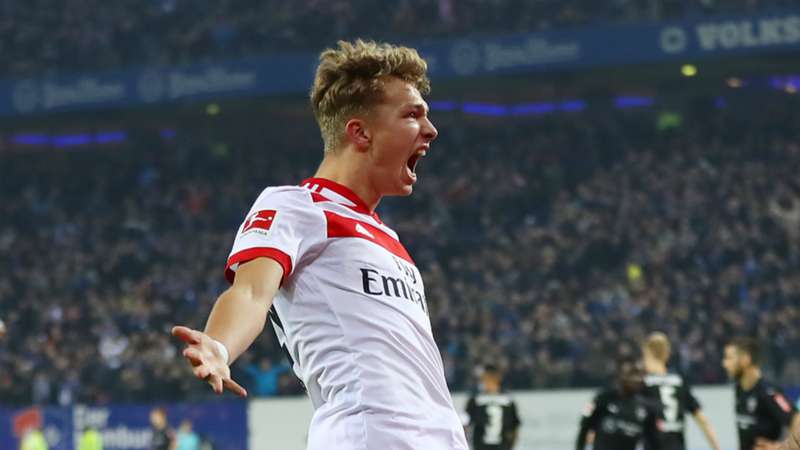 Getty
At the age of 16, he was touted as a future star for Hamburg. At 17, he is already blossoming into their present-day saviour.
Just five matches into his Bundesliga career, Jann-Fiete Arp has scored twice and is already securing his place in the starting XI as the hottest young striker coming through in Germany.
For most young players, such a bright start would spark a host of rumours linking some of Europe's top sides, but for Arp, such speculation has been around for some time.
Even before his emergence in Hamburg's first team this term, his incredible performances have had Chelsea courting him and it has recently been reported that they are close to reaching an agreement with him.
With his contract coming to an end in June 2019, and Markus Gisdol's team struggling yet again in the league, there is talk that HSV could lose him prematurely, but the Blues are likely to face great competition for one of Europe's brightest prospects.
---
WHO IS JANN-FIETE ARP?
---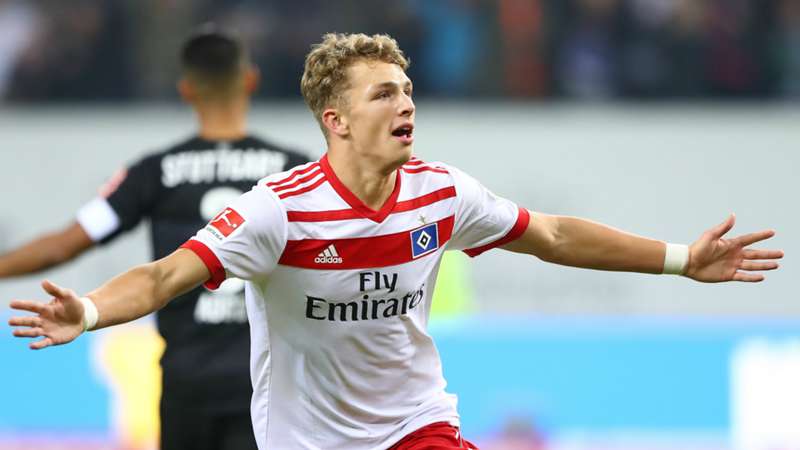 Hailing from the town of Wahlstedt, north of Hamburg, Arp joined the academy at the age of 10 and has gone on to flourish in the youth teams of his club and country. His record for each is quite remarkable.
A goal machine for Hamburg's Under 17s over two years, he needed just a few games in the U19s to convince he was worthy of a step up to the top level, as coach Gisdol declared that they possess in their ranks a "super talent" and one that the club must attempt to hold on to long-term.
Arp has proven him right so far. A dangerous, mobile and quick No.9, his superb rate of 15 goals in 17 games for Germany's U17s saw his stock rise considerably to attract Premier League attention and earn a promotion to the top-flight.
He has been simply sublime in international tournaments for Germany in the last year, scoring seven goals in five U17 Euro games and another five in five in the U17 World Cup. Impressively, he is becoming increasingly consistent as he develops.
Arp's Bundesliga debut was a mere cameo, but he did not need long to find the net in his second when he came on to head in against Hertha Berlin. The following week, he started at the forefront of the Hamburg side and was rewarded with a goal in a star performance against Stuttgart, before playing a full 90 minutes against Schalke and Hoffenheim.
German fans might want to compare Arp to the likes of Miroslav Klose, the legendary marksman who broke Gerd Muller's long-standing goal-scoring record, but the 17-year-old actually looks to an Englishman for inspiration. Tottenham's Harry Kane provides the template for Arp.
"He's a classic striker, he plays the way I would like to play," the Hamburg youth said of Kane. "Of course I try to imitate him because he is very successful with his style."
Indeed, there are similarities. Arp is a tall, strong front-man who doesn't necessarily dictate the pace of a game, but he gets into the right positions and can find the net from anywhere if given so much as an inch.
---
SHOULD CHELSEA SIGN HIM?
---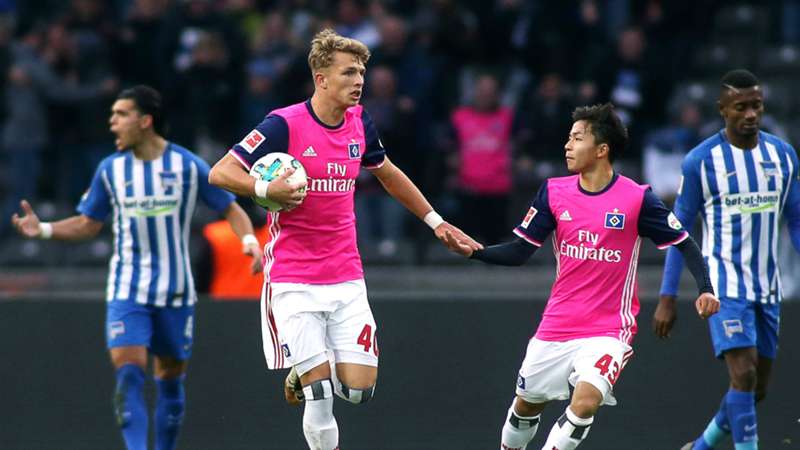 The media have been raving about him recently, but European giants like Real Madrid, Juventus and Chelsea have been keeping a track of him since last season.
With Hamburg struggling yet again in the league, and Arp out of contract in June 2019 with no sign of a contract renewal, the German side may be in danger of losing a golden talent.
He has insisted he is in no rush to leave, having already rejected the advances of Antonio Conte's side, but he does have big ambitions.
"This year has really gone extremely well for me," he told Bild recently. "But I also know that I have to continue to work to improve myself and I really want to do that at HSV.
"It wouldn't have made sense to go to Chelsea as a 17-year-old. I have barely achieved anything and have virtually no experience in professional football. The risk is just way too big."
The early signs are very impressive, however, and it seems Arp has the ability to become one of Europe's best players around, especially if he remains grounded.
"All those rumours don't bother Fiete," his agent Jurgen Milewski said. "Just let him play, and in the end Fiete decides on his own what he wants and what he does not."
As Chelsea, Real Madrid and Juventus are already circling, he will not be able to hold off on making that move for much longer.