Silva wants to make Gomes' Everton move permanent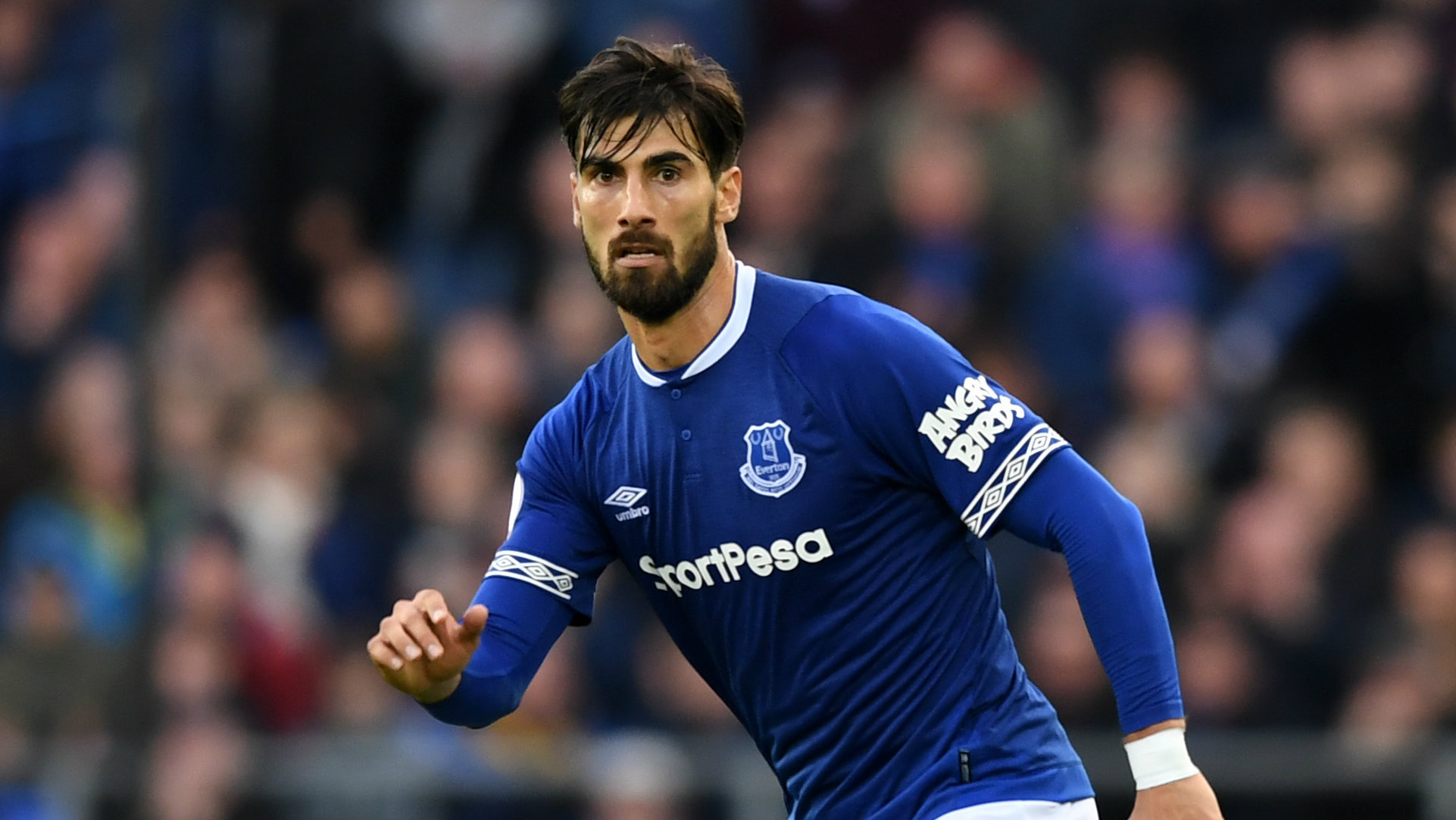 Everton manager Marco Silva believes Barcelona's loss has been his club's gain as he hopes to make Andre Gomes move to Goodison Park permanent.
The 25-year-old midfielder moved to Barca from Valencia in £29 million deal in the summer of 2016 with high hopes.
But after three goals and three assists in La Liga his last season in Valencia, Gomes found the goings difficult with Barcelona.
He eventually fell out of favour at the club, and made just six starts in La Liga for the club last season.
Gomes joined Everton this summer on a season-long loan, and while he's made just five starts for the Toffees this year, he's already made a very favourable impression on Silva.
"I think in the right moment we have to do something to achieve one player like Andre," Silva told reporters.
The manager says that discussions over whether they will be able to make the move permanent are still a bit off, and noted it is probably better for Everton that the midfielder remains out of the thoughts of the reigning La Liga champions for a while.
"We have time to do that. We are happy with him, he is enjoying the moment here and I don't think it is a good moment to talk every week because it's better they [Barcelona] forget a little bit about Andre!
"You go there in the right moment. Andre is enjoying his time but we don't want to put this pressure of a decision on him. It is early.
"When you make a loan, and not just Andre but [Kurt] Zouma as well, if you can do something tomorrow then you have to do it but football is not like that.
"At the end of the season we will talk to the players and with the clubs and after then we will take the decision or not." Though he has done well as of late, it was a bit of a slow start for Gomes at Everton. Silva noted that Gomes had to overcome difficulties due to injury, but credited everyone at the club, from players to staff, to making the midfielder's transition as seemless as possible.
"Last season wasn't the best for him but we had very good conversations with him before he signed.
"When he came in he was injured and these were tough moments for him but he is now playing and performing really well and I am sure he will perform better because he has this quality.
"On Saturday afternoon he performed really well and his team-mates helped him as well because his first moments in the club were not easy. His team-mates and the technical staff help him settle fast and feel an important person in our dressing room, even when he was not playing, even when he was not training.
"Now he is playing well, working hard and everything you would expect of someone with his quality."
Following the win over Cardiff, Everton look ahead to next Saturday's derby clash with rivals Liverpool.