Salah & Rudiger gone, Manolas next? Why Roma is a supermarket this summer
Mark Doyle
Jul 05, 2017 12:00 UTC +00:00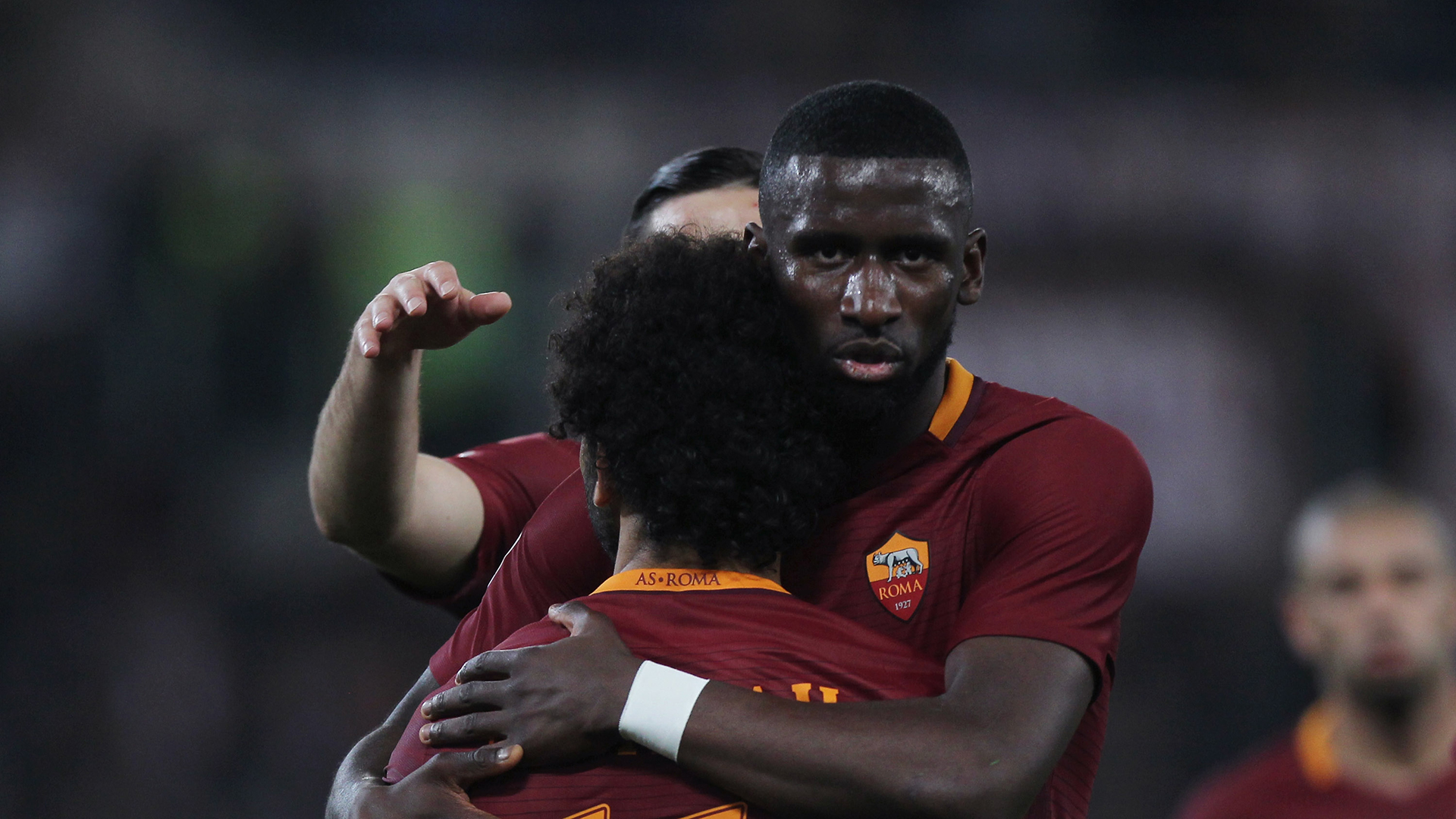 ---
SPECIAL REPORT
---
Monchi very rarely makes mistakes. However, he made a massive error in judgement when he declared last month, "Roma is not a supermarket."
The club's director of football has been widely ridiculed ever since, the subject of numerous mocking memes on social media.
Monchi had admitted that Mohamed Salah would leave for the right price, and he eventually joined Liverpool for an initial €42m, but the Spaniard had also insisted "there's no chance that [Antonio] Rudiger will leave."
On Wednesday, the Germany defender is set to seal a switch to Chelsea, only intensifying the frustration among Roma's already concerned fan base.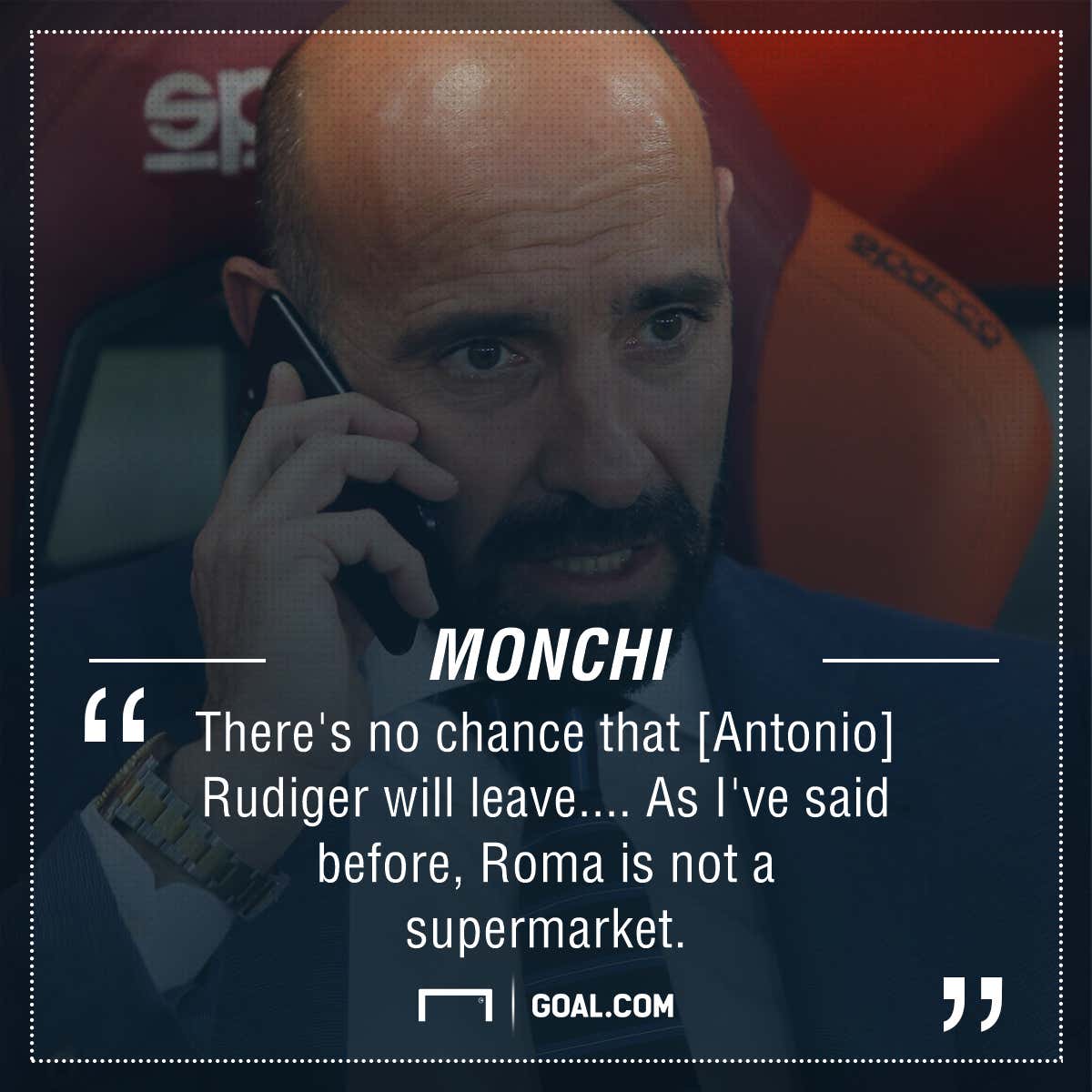 With Leandro Paredes having also departed for Zenit, Mario Rui bound for Napoli and Kostas Manolas still on the market in spite of the sale of fellow defender Rudiger, there is widespread concern that new coach Eusebio Di Francesco will have a significantly weaker squad than the one Luciano Spalletti led to a second-placed finish in Serie A last season.
The fact of the matter is, though, that certain sales were unavoidable; Roma had to balance the books.
Essentially, the capital club were approximately €100m shy of meeting their Financial Fair Play (FFP) requirements for the end of the 2016-17 season.
Failing to qualify for the group stage of the Champions League had hit them hard. Indeed, to put it in context, Napoli made almost €65m from their run to the last 16.
United's €80m Morata bid rejected
Roma managed to reduce their arrears through a serious of stringent cost-cutting measures but even then, they were left in the unenviable position of having to raise €80m in cash before June 30, 2017.
That necessitated the sales of Salah and Paredes (€23m), while some improved commercial agreements with club sponsors will enable the Giallorossi to make up the difference.
Therefore, in theory, Rudiger could have been retained but he was set to join Chelsea last year, anyway, and Roma merely viewed that deal as 'on hold'.
Portuguese left-back Mario Rui will be allowed to depart as he wants to be reunited with Maurizio Sarri, whom he previously played under at Empoli, while the arrival of Mexico centre-half Hector Moreno from PSV means that Roma could yet cash in on Manolas.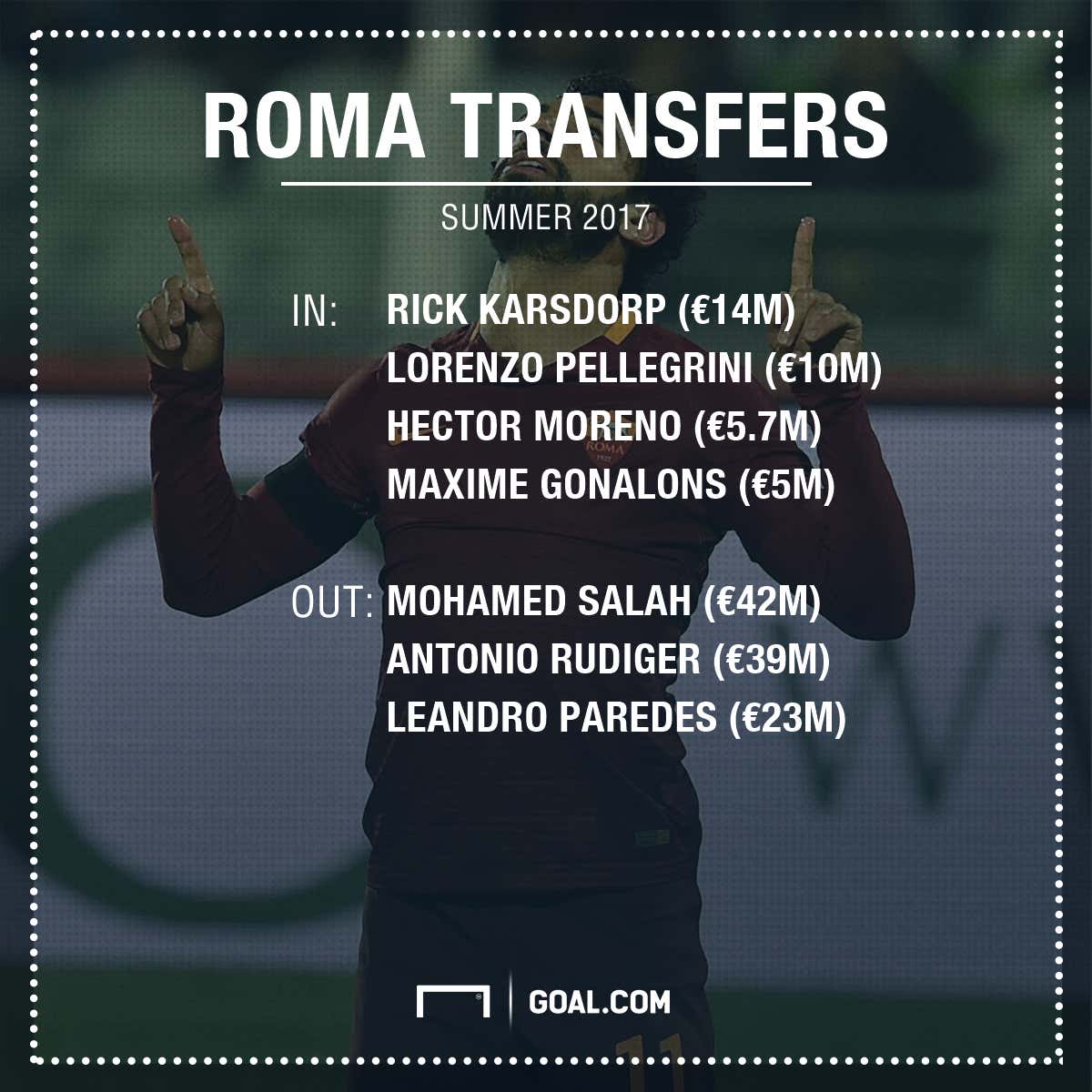 The bottom line is that Roma now have more money and looser financial parameters to work within thanks to automatic qualification for the group stage of the 2017-18 Champions League.
So, it's not all doom and gloom for Roma, who will also be buoyed by the return to full fitness of one of their best players, Alessandro Florenzi.
The re-signing of the excellent Lorenzo Pellegrini from Sassuolo is excellent news, Rick Karsdorp has great potential, while Maxime Gonalons could prove a very shrewd signing.
Roma president James Palotta certainly feels that the club's supporters are being overly pessimistic, particularly as the previously agreed deals for Fazio, Bruno Peres and Juan Jesus have also gone through.
RUMOURS: Mbappe's Madrid conditions
"I don't understand why the fans have this lack of faith," the American told Il Tempo. "We are certain that we're building a stronger Roma."
That remains to be seen; further arrivals are clearly required and there is interest in Domenico Berardi, Lucas Moura and Gregoire Defrel to strengthen the attack.
For now, though, the only certainty at this stage is that Monchi may choose his words a little more carefully when it comes to discussing the latest deals at the supermarket that is A.S. Roma.