Ronaldinho returns to Barcelona in club ambassador role
Last Updated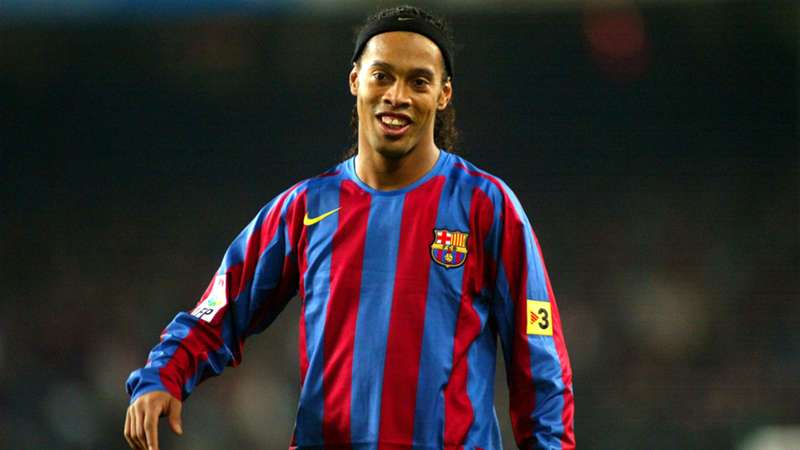 Barcelona have confirmed that Ronaldinho is returning to the club to take up a role as a club ambassador.
The Brazilian is fondly remembered at Camp Nou after spending five seasons at the club as a player.
He took the field 207 times for the Catalans between 2003 and 2008, scoring 94 goals and winning the 2005-6 Champions League as well as back-to-back Liga titles.
Ronaldinho eventually moved on to Milan before finishing his career in his native Brazil in 2015, but he will once more be linked with Barca in a new role, the club announced on Thursday.
A club statement read: "FC Barcelona and Ronaldinho have reached an agreement whereby the Brazilian will become a Club ambassador and representative at various events and activities over the coming years.
"Ronaldinho will also form part of the Legends project, a team of former players who, through matches around the world, will help to globalise the Barça brand and its values, and will take part in clinics, training sessions and institutional events, among other activities organised by the Club.
"Through FCBEscola, FC Barcelona and Ronaldinho's football academies will be seeking different ways to collaborate both in terms of the brand and possible associations with the same. The player will also appear in the opening and closing ceremonies at some schools and take part in activities in which he will share his experience in educational talks.
Manolas agrees deal to join Inter
"Ronaldinho will also take part in FC Barcelona Foundation events related to UNICEF. The Masia 360 project will be another one of the Club projects where the Brazilian will be present, helping with the training and coaching of the athletes involved.
"The agreement will be signed on Friday at 5.30pm CET at the Camp Nou directors' box with the presence of Ronaldinho and president Josep Maria Bartomeu. Then, the media will be to take photos of the Brazilian star at the club museum."