Pumas in risk of another failed tournament

Jon Arnold
Mar 17, 2018 15:16 UTC +00:00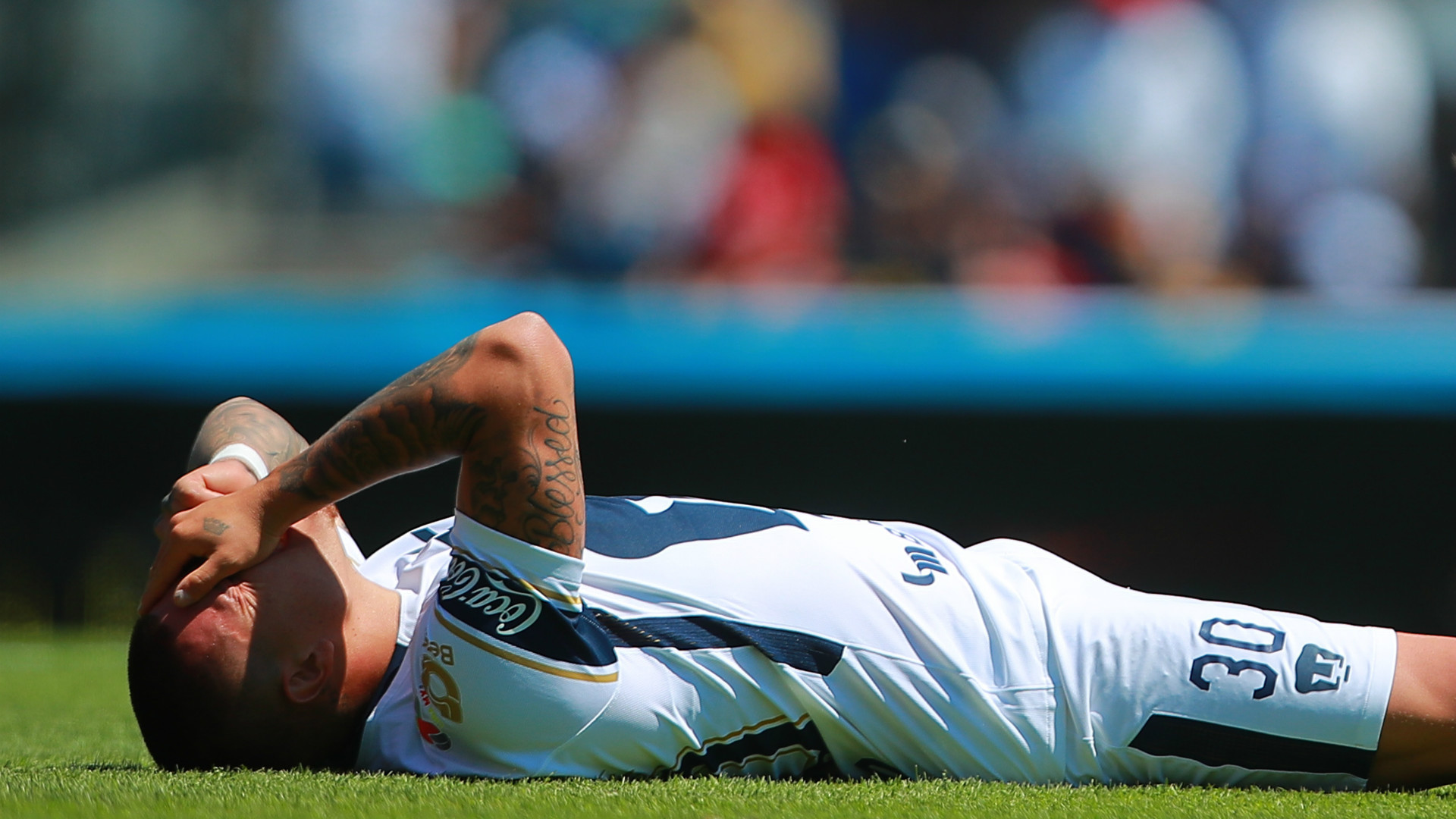 Hector Vivas
For six weeks they didn't lose. Now it would be six weeks without a victory for Pumas if they fall to Cruz Azul on Saturday.
David Patino's explanations for why his team was performing so well early in the year never were too convincing. It was clear, though, that Pumas were a better team than in recent tournaments.
For one, Matias Alustiza slotting in as a second striker off Nicolas Castillo had made both men better players, and a defensive unit that conceded 25 goals in the previous tournament looked to be bolstered by the arrival of Spanish center back Alejandro Arribas. Neither of those things has proved entirely untrue. The defense still is improved from last season and Alustiza is having a better tournament than his previous.
Yet heading into the weekend's match, something else has to improve or Pumas is in risk of another failed tournament. It would mark the third consecutive tournament for the Mexico City club to miss the Liguilla giving it the longest mark among 'grandes' since the six tournaments in a row Cruz Azul missed the playoffs, a streak La Maquina ended last tournament.
Of course, despite Pumas' poor position, they're only out of the top eight because of goal difference. Saturday's opponent sits 11th, but Cruz Azul is coming off a dominant 5-0 victory over Pachuca. Meanwhile, in addition to Pumas' Liga MX struggles, they also blew their midweek matchup. With the Copa MX looking like the only reasonable hope for a first trophy since 2011, Patino sent out a top lineup to face Necaxa in the quarterfinals.
It was all going so well with Castillo scoring in the third minute and one of Necaxa's top scoring threats, Dieter Villalpando, seeing red before the half-hour mark. Then, things turned. Castillo left in the first half with an ankle injury (he should be fit for Saturday) and Necaxa found an equalizer in the 55th minute and the winner in the 79th to knock Pumas out of the competition despite the fact Pumas were at home and up a man.
Patino, who certainly gives it all for the club he once played for, took it pretty hard.
"I'm ashamed about what happened and about the bad form we're in," he said before using Spanish slang words that work out to, "I'm pissed off about what's happening and we're going to win every f***ing point that's left."
If you could win points with pure passion, Patino probably could produce. The issue is that it only gets harder from here for Pumas, putting an enormous spotlight on Saturday, their last visit to the Estadio Azul. Necaxa, the team that just knocked Pumas out of the cup, is the only team left on the schedule after Cruz Azul that isn't currently sitting in the playoff places.
The deciding factor Saturday may be what Patino does with his fullback positions. He's swapped his right backs, putting in 20-year-old Alan Mozo in place of Josecarlos Van Rankin. On the left he's used Alan Mendoza and Luis Fuentes. After Cruz Azul winger Angel Mena's two-goal performance against Tuzos, Pumas need a right back that can keep Mena from cutting inside and finding chances. On the other side, Edgar Mendez worked well with Walter Montoya, the playmaker who scored his first goal in Mexico last weekend. Then again, it's easy to forget after such a lopsided victory last week that Cruz Azul broke a six-match winless streak across all competitions with the win over Tuzos.
Both clubs have had their struggles this season and are clearly behind fellow Mexico City side Club America in terms of quality this season. A loss could spell the end of the campaign for Pumas, which would be a big disappointment after the once-great club's positive start.