No World Cup 2018 for Ibrahimovic, says Swedish FA chief
Last Updated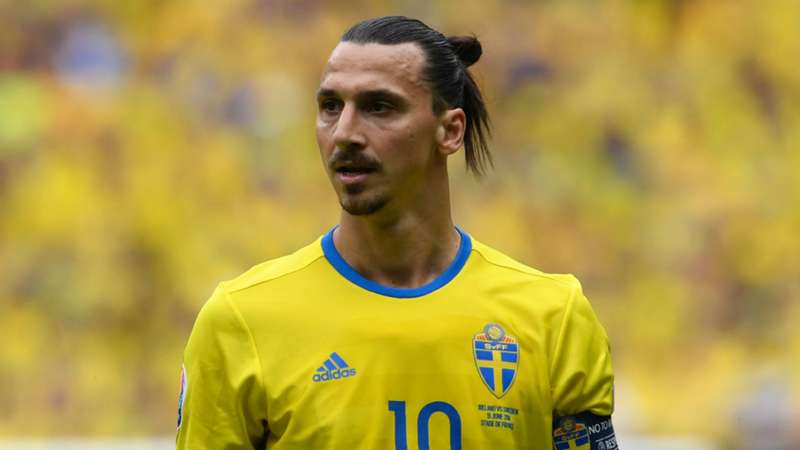 Getty Images
Zlatan Ibrahimovic will not form part of Sweden's 23-man squad for the World Cup, the head of the country's football association has said.
The 36-year-old striker, who recently made the move from Manchester United to LA Galaxy, has not featured for Sweden since retiring in the wake of Euro 2016.
However, in recent weeks, the idea of Ibrahimovic potentially making a shock return to the international fold for the 2018 World Cup in Russia has prompted plenty of discussion.
And the former Paris Saint-Germain forward did little to quell the speculation by declaring that he would be at the tournament and that no one could stop him if he wanted to go.
But that talk has been squashed by Lars Richt, head of the Swedish FA.
Richt explained: "I talked to Zlatan on Tuesday. He announced he did not change his mind about the national team - it is no."
Mid-way through April, Ibrahimovic told Jimmy Kimmel Live! that he would be going to the World Cup, but was vague on details.
"I'm going to the World Cup, yes. If I say more, they will hang me, so I have to be careful what I say," said the Swede.
"A World Cup without me wouldn't be a World Cup."
The suggestion that the outspoken striker could return to the international stage for this summer's tournament inevitably led to questions being directed at Sweden boss Janne Andersson.
However, Andersson revealed that Ibrahimovic had not spoken to him about his desire to go to the World Cup.
"He hasn't said to me yet that he wants to play," said the Sweden coach. "When he has made his decision he is welcome to call me and talk with me about it.
"In the end I am the manager and I make the decisions. And at the moment I have other things to do than to think about what would be if..."