Mourinho claims to be no 'enemy' of Man Utd and addresses Eriksen's future at Spurs
Jose Mourinho says he is "not a villain" and no "enemy" of Manchester United as he prepares to return to Old Trafford with Tottenham for the first time since he was sacked by the Red Devils.
The Portuguese spent two-and-a-half years in the most demanding of managerial hot-seats before being relieved of his duties in December 2018.
Some 12 months on, Mourinho is readying his current club for a Premier League meeting with one of his former employers.
He accepts that a mixed response to his presence is to be expected from the locals in Manchester, but hopes that his work with United is respected – with three trophies having been collected during his debut campaign in 2016-17.
Mourinho told reporters when quizzed on his relationship with the Red Devils: "I'm not a villain, I'm not an enemy.
"I'm the coach that is trying to win at Manchester United. [Ole Gunnar] Solskjaer is the guy that is going to try and win the game for United so of course, they're going to support him and not support me.
"I feel good, I like to play big matches, I like to play against the best teams and go back to a place where I was happy.
"I have a great relationship with the Manchester United supporters. I went back as a pundit and I was humbled by such a beautiful reception.
"Tomorrow I go back as the coach of the team that will try and beat Manchester United.
"I understand that what they want is the exact opposite of what I want. Of course, during the match I expect them to forget me."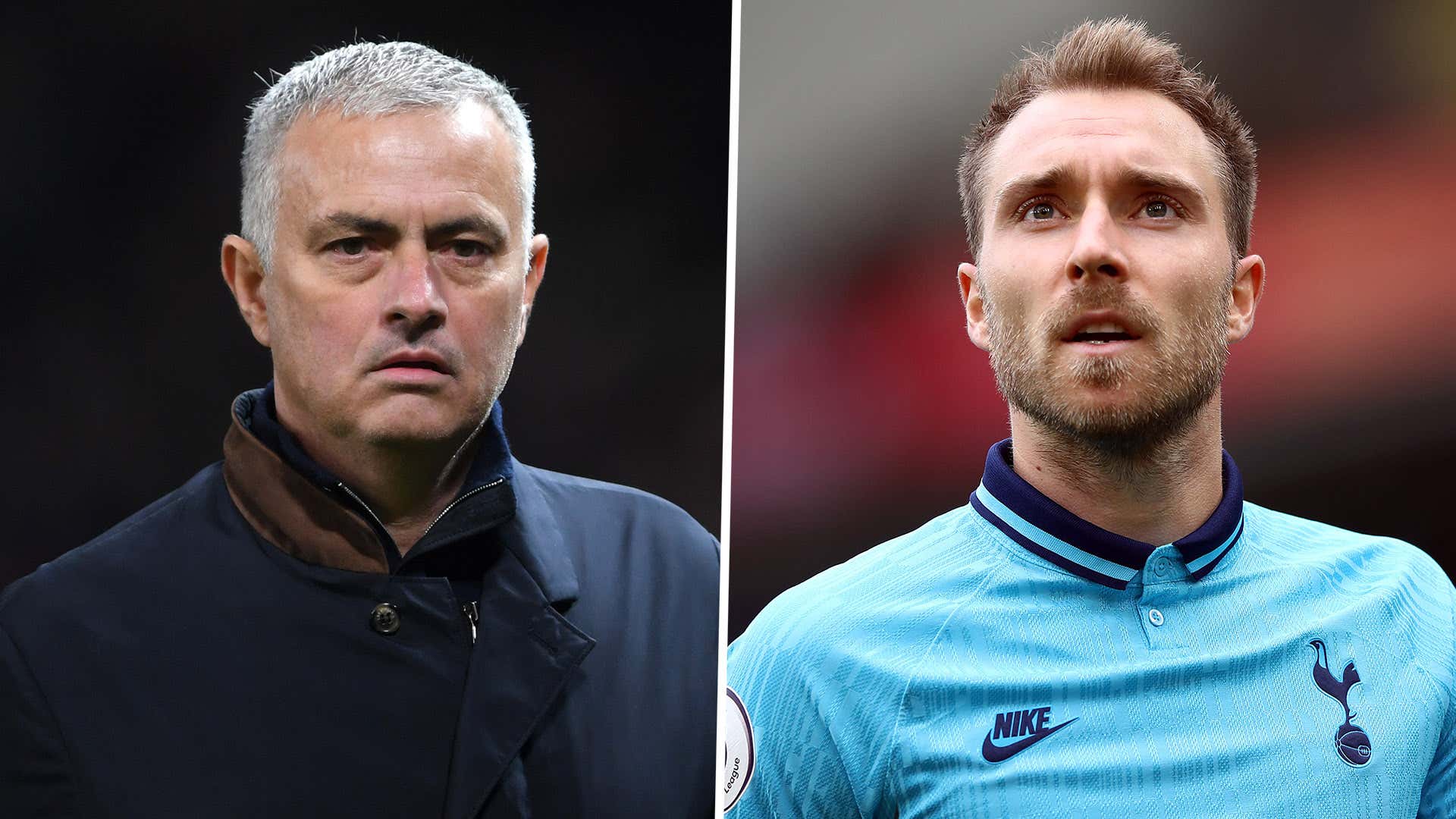 Among those that Mourinho will have at his disposal on Wednesday is Denmark international Christian Eriksen.
It remains to be seen whether the 27-year-old will figure for Spurs, with little light being shed on a situation which has a talented playmaker running down his contract towards free agency.
Pressed for an update on that standoff, Mourinho said: "I am not going to discuss these individual things. I am speaking with Mr Levy about it and speak with all the players about it.
"We try to understand every detail, but it's not something I am going to discuss with you. They are great professionals, big relationship with Tottenham."
Mourinho was, however, happy to sing the praise of others, saying of newly-crowned Asian Player of the Year Heung-min Son: "I'm in love with that guy. Fantastic player, fantastic boy."
He was also quick to talk up Dele Alli, with the England international having enjoyed a welcome return to form since Mourinho succeeded Mauricio Pochettino.
"I think [Alli] can do anything he wants" added the news Spurs boss.
"He has the talent, the right age, experience playing at the highest level. He has everything, it's just a question of motivation every day."