Manchester United
Mourinho admits Europa League may become Man Utd's top priority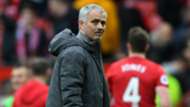 Jose Mourinho is prepared to make Europa League success Manchester United's top priority if they continue to progress in the competition.
The Red Devils have already secured one piece of major silverware this season, with the EFL Cup joining the Community Shield in the Old Trafford trophy cabinet.
There are, however, still three more competitions filling their fixture list at present, with Premier League endeavours complemented by productive runs in Europe and the FA Cup.
A top-four finish domestically would push the club back into the Champions League for 2017-18, but a Europa League triumph would deliver the same prize.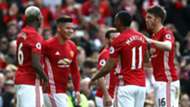 Taking that into account, Mourinho will reassess United's situation if they get into a position where they can "smell the final".
He said ahead of Thursday's last-16 meeting with Rostov in Russia: "The Europa League is very difficult but it's a target for us and if we beat Rostov and we find ourselves in the quarter-final, then we have to think really seriously about the Europa League because in this moment we are still in the last 16.
"[With] the last 16 we are still far [away from the final] but when a team gets into the last eight, and you go to the quarter-final draw, you smell the final.
"The quarter final – you smell the final and then in a certain period of the season I have to analyse my team, the players, the condition of everyone and I have to make choices. I have to make choices but choices that I would always share with my owners, with my board."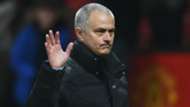 While competing on multiple fronts has been an obvious bonus for United this season, it is pushing them to their limit.
A midweek clash with Rostov is the second of five fixtures in 16 days, with Mourinho admitting that he may have to rotate his squad in order to keep key men fresh and chase down top targets.
Irwin: Man Utd must take rotation risk
He added: "For now it's just to play against Rostov, play against Chelsea, play against Rostov again and then let's see how we are in all the competitions and try to make the right decisions.
"To finish second [in the Premier League] is better than to finish third and to finish third is better than fourth and fourth is obviously better than not being in the top four and not going to the Champions League. The second position is very difficult but it's very possible. First is impossible. Second is possible and we have to fight for it."