Mexico goalkeeper Ochoa sets sights on 2022 World Cup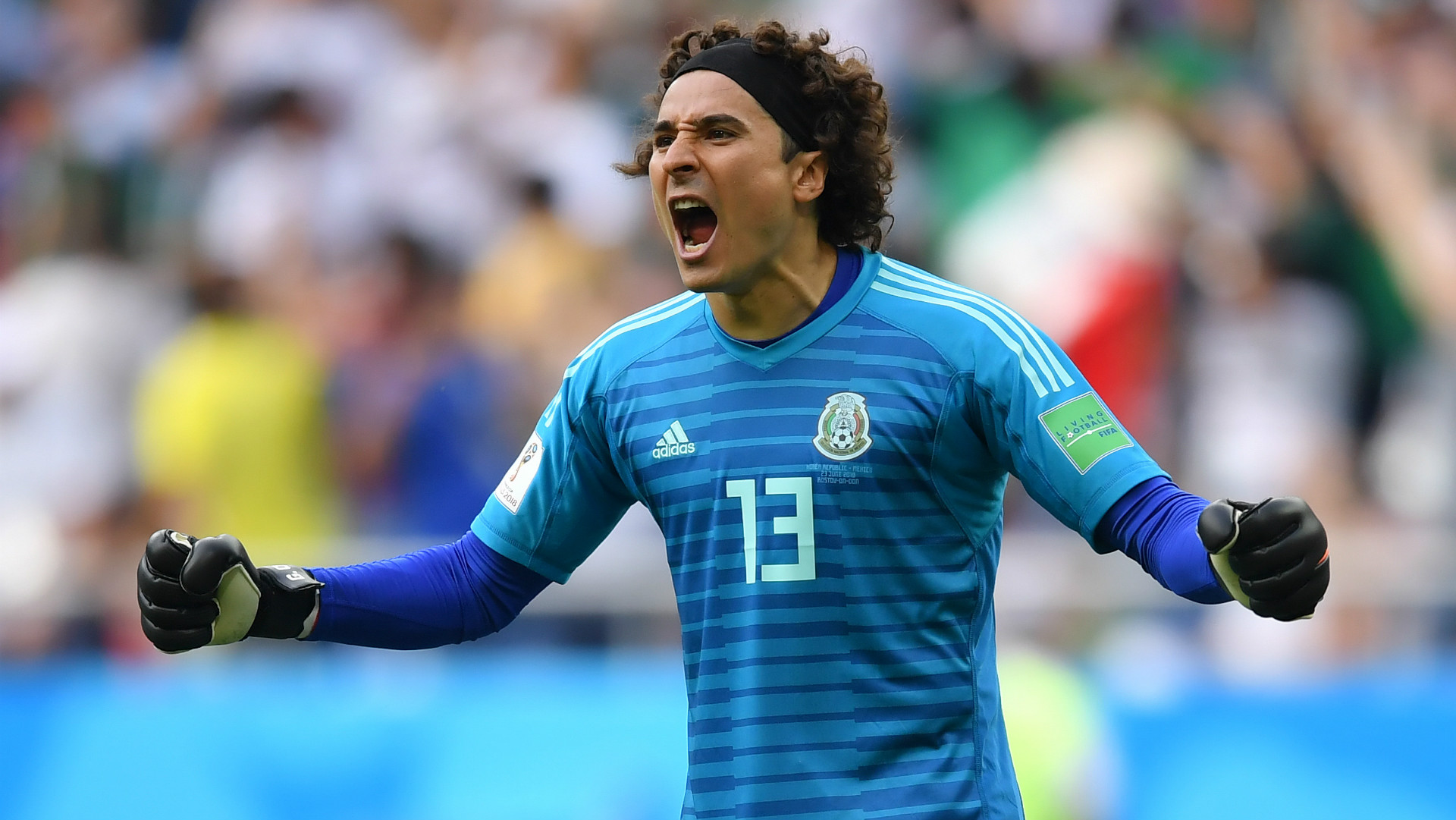 Hector Vivas
Guillermo Ochoa says he's not planning on giving up the Mexico No.1 job any time soon, setting his sights on playing at the 2022 World Cup in Qatar.
After suffering a 5-1 defeat in Seville with Standard Liege on Thursday, the goalkeeper said he's eager to help players like Tijuana goalkeeper Gibran Lajud and Necaxa shot-stopper Hugo Gonzalez get better, but rather than handing the starting role off to them will instead look to start at his fifth World Cup.
"I'm going to make it tough for the guys coming after me. My hope is to be at the next World Cup and to play in the next World Cup," he told Goal. "There are young people who are doing well like Lajud and like Hugo that were just called up, and little by little they'll have to get experience. For my part, of course I have to fight to be there like always, excited and playing and helping them too because you're not going to be eternal."
Ochoa played all of Mexico's 4-1 defeat to Uruguay in the September before returning to Belgium prior to a 1-0 defeat to the United States. With interim manager Ricardo "Tiuca" Ferretti calling the shots, Ochoa said he's looking for someone to take over the team and get a base of players ready.
"I think the project still hasn't started. Despite that, it's good for the young players to have games and start to understand what it means to play in the senior national team," Ochoa said. "Hopefully we'll have a set coach soon and from there it'll be obvious to see which people we're going to count on in the future. With the players you have in Europe, plus the players that are in Mexico, you can put together a good national team and a good process from here to the next World Cup."
Ochoa's future looks to be in Europe, with the player saying Thursday that he'd love to return to La Liga or another of Europe's top leagues in the near future. His contract with Standard expires in the summer of 2019, but the club was reluctant to sell him this summer despite interest from Napoli and other clubs in Europe's four biggest leagues after Ochoa again turned several impressive performances for Mexico at the World Cup.