WTF
Memphis Depay's love of rap: Ex-Man Utd player's music side career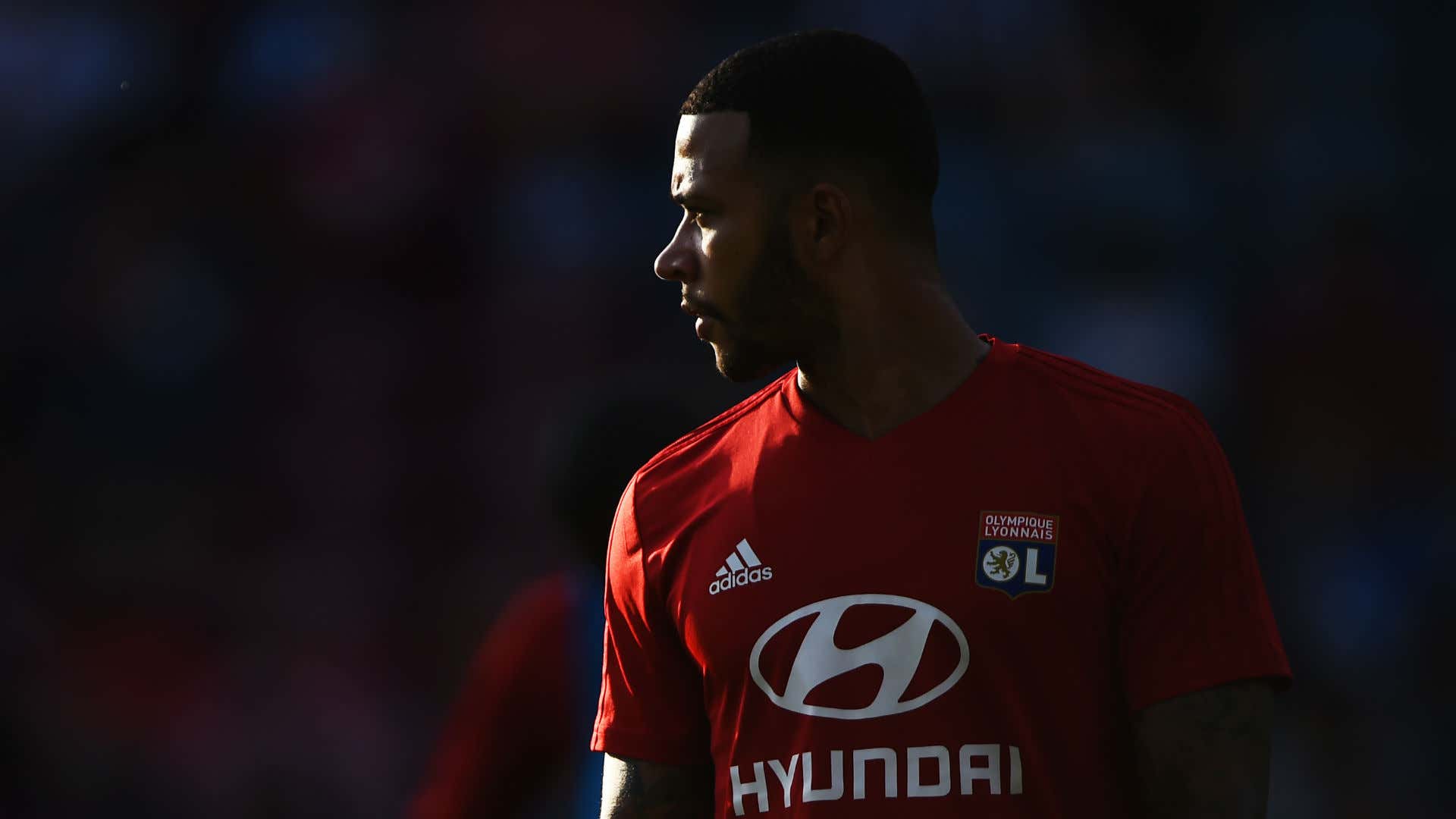 John Barnes might - understandably - be the first name that springs to mind when you mention football and rap, but Memphis Depay is doing his best to change that.
The former Manchester United youngster has been rebuilding his career in Ligue 1 with Lyon and, while there, he has also rekindled a passion for freestyle rapping.
It's not as prosaic as the usual footballer hobbies such as golf and, as such, it has inevitably ruffled a few feathers in the industry.
Former Netherlands international Rafael van der Vaart recently declared that he was "not a fan" of the star's musical efforts and Pierre van Hooijdonk urged him to focus on his football, while others have mocked the player's creative exploits outside of the game.
So what's it all about? Goal takes a look at some of Memphis' rapping career, songs and more.
---
Memphis Depay rap career & songs
---
Freestyle rapping has long been a passion for Memphis and it has even landed the player into some bother over the years.
In his early days at PSV, Memphis' association with Dutch rap group Rotterdam Airlines annoyed his then-boss Fred Rutten, who felt that the youngster would not thrive in either football or rap with divided attentions.
"I think that's a generation thing," Rutten later conceded in a 2016 interview with the Manchester Evening News. "A lot of people hang around with talented players.
"There's a new generation for us old people - although I'm not so old - we have to adapt to the young players and know how to adapt the mind of young players."
Some of the Rotterdam Airlines songs featuring Memphis include 'Flexin'' (which you can listen to here) and 'Racks' (which can be heard here).
Memphis' rapping appeared to take a back seat towards the end of his PSV career ahead of his move to Manchester United, but he has rekindled his interest in music since making the switch to Lyon.
You can listen to some of his recent releases in the videos below.
LA Vibes freestyle 1.0
Memphis released a freestyle rap called 'LA Vibes' in June 2017, while the player was on holiday in California.
Using a mixture of English and Dutch, the song details the youngster's desire for trophies ("...that's all I want/But I'm not feeling pressed/I've just begun") and his enjoyment of the lifestyle football has given him.
Interestingly, LA Vibes features another footballer, Memphis' compatriot Quincy Promes, who introduces himself with the line, "throw your mask off, throw your mask on."
Kings and Queens freestyle
The next rap to appear on Memphis' Youtube channel was called 'Kings and Queens'.
With a video showing the player lounging in a private jet and eating sushi, the theme of living a lavish lifestyle endures. However, in Kings and Queens, he speaks of looking after his mother and, laudably, condemns gun violence.
Like LA Vibes, Kings and Queens is a bilingual song, with an English intro followed by Dutch.
Five Milli freestyle
Memphis' most recent freestyle rap is called 'Five Milli' and it is a tribute to the supporters who have helped him reach five million followers on Instagram.
After lighting and puffing on a cigar, the winger begins the celebratory tune by acknowledging that his fans have been following his journey and goes on to suggest that his new deal will be even more lucrative.
Memphis says, "I stay humble/But I'm next" in what is probably a nod to his desire to become one of the best footballers in the world.
---
What is Memphis Depay's rap name?
---
Unlike many others in the genre, Memphis has no unique rapping moniker and simply goes by his full name.
Arguably, his existing notoriety as a footballer renders the need to market himself with a nickname obsolete.
---
Memphis Depay rap parody
---
As mentioned, Memphis has been mocked for his freestyle rapping and his most recent release, 'Five Milli' has been parodied by Motherwell defender Charles Dunne.
Going by the name of 'Chilli D', Dunne tells Memphis "you ain't my idol" while cheekily showing off his frugal threads bought in "a Primark sale" - riffing on the Dutch star's apparent love of expensive clothing.
No, @Memphis, we bet this freestyle isn't going viral... but it's better 🔥

Help Charles Dunne get 5,000 followers on Instagram at C_Dunne18 😂 pic.twitter.com/BEBulUVhix

— Motherwell FC (@MotherwellFC) November 27, 2018
Dunne's tongue-in-cheek take on Memphis' freestyling garnered national attention in the United Kingdom, with BBC Radio 1xtra broadcasting the rap.
The parody can be listened to in the video above.