Tanzania
Comment: Mayanga need to restore Taifa Stars pride in Algeria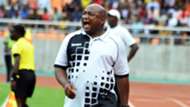 The Tanzania National football team (Taifa Stars) is set to play two friendly matches throughout the FIFA week calendar between March 24th and 30th.
In the first clash, we will see Taifa Stars travel to Algeria to play against the Foxes on March 22.
The second game will see Taifa Stars host DRC Congo, five days later after returning from Algeria.
Algeria who have elite players such as Riyad Mahrez, Yacine Brahimi (captain), Nabil Bentaleb, Sofiane Hanni and Islam Slimani and ranked 60th by FIFA, are now rebuilding their team under Rabah Madjah the former Foxes player.
Last time the teams met in 2015 Taifa Stars got hammered 7-0 in a World Cup qualifying match. Taifa Stars was then coached by Charles Mkwasa. 
Taifa Stars wasted a two goal lead in a 2-2 draw in the first leg match played in Dar es Salaam four days before the hammering in Bilda, Algeria.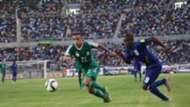 This time around, Taifa Stars will be heading to Algeria with a different coach in Salum Mayanga and with the squad featuring many players who did not feature in the last meeting between the sides. 
Mkwasa fielded a strong squad in 2015, his starting line-up had the likes of Ali Mustapha "Barthez", Shomari Kapombe, Hajji Mwinyi, Nadir Haroub, Kelvin Yondani, Himid Mao, Mudathir Yahaya, Elius Maguli, Thomas Ulimwengu, Mbwana Samatta, Farid Mussa, but Stars was easily beaten by the Foxes. Now they will be without at least four players who started in that game.
It is very true that, in terms of squad quality Stars are far behind compared to the Algeria national team, with the hosts having players in key European leagues. But Taifa Stars have to put in an extra effort and show a hunger for the game and give Algeria a run for their money.
Currently, we have a very good crop of young players who have enough energy and ability to compete for 90 minutes in any kind of match and to fight against any type of player.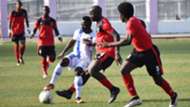 It is won't be an easy match to play against Algeria especially when they are at home but in football anything is possible.
The most important thing at this moment is good preparation for the team and the technical bench must tell players about the importance of these friendly games.
 
This will be a great chance for them to fight for their country and not repeat the mistake which was committed three years ago by accepting a 7-0 defeat.
Technically, Mayanga is one of the best coaches in Tanzania, who has had a great record since being named the national team coach to succeed Mkwasa in 2016. 
Taifa Stars are ranked 146th by FIFA as per the latest revelation, this is not a good place for Stars to rely on if we need real football development in our country, we must fight for a higher place in the FIFA ranking and the only way to do that is to win or to have good results in matches like this.
FIFA rankings are not only important for the national team but also for Tanzania's players to earn moves abroad. One of the most important factors when a player is moving to Europe is the FIFA ranking of their home country.
These two games will be key for the future of the national team and future moves abroad for the likes of Simon Msuva, Mbwana Samatta, and Thomas Ulimwengu.