Mata: It's too early to think Man City have won the league
Manchester United midfielder Juan Mata says there is a long way to go in the title race, despite Manchester City's incredible form this season.
City have won 14 and drawn one from their opening 15 league matches, opening up an eight-point lead in the Premier League table ahead of second-place Man Utd. 
The rivals will meet in the Manchester derby at Old Trafford on Sunday, and Mata sees a big opportunity to close the gap on the league leaders. 
"They're doing good and winning a lot of games, Mata said of City. "They're scoring nice goals, but I think we're doing our bit as well. We'll try to show on Sunday that we can play very good football and we can win the three points.
"It's a very special game, we all know that, especially because of the position we both are in the table.
"We play against City at Old Trafford and it's one of those games that everyone wants to play, one of those really special games the Premier League has."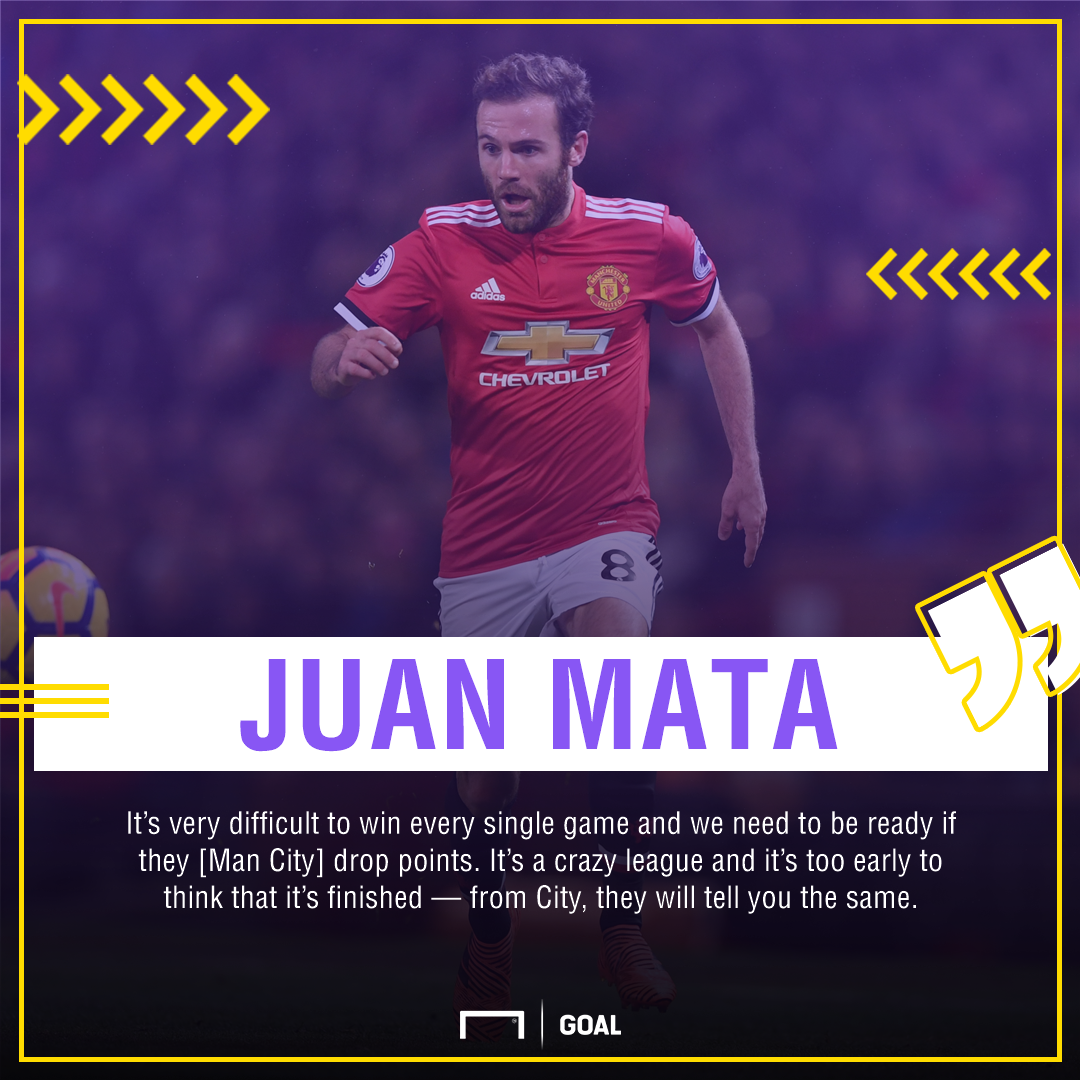 Though City's return of 43 points from a possible 45 this season has many saying they can't be caught, Mata thinks that United's rivals will eventually start to drop points. 
"It's difficult for everyone to win every single game, so we're waiting for that," the Spaniard said.
"It's very difficult, especially in the Premier League. When you play Watford, Stoke, West Ham away or whatever, it's very difficult to win every single game and we need to be ready if they drop points.
"I remember a few seasons ago (in 2011-12) when United were ahead of City by eight points and then City won on goal difference.
"It's a crazy league and it's too early to think that it's finished — from City, they will tell you the same."