Marquinhos enjoying family atmosphere at PSG
Dear fans and football enthusiasts.
We're only a few days away from Christmas and it is important to me to explain what it means to the large PSG family. In our locker room, we have great players and great personalities, but first and foremost they are good people, with whom we laugh and play, on the field, at training and even outside football.
You can see that in the club's videos, on our social networks and even during our day at Disneyland Paris. We have good times together. We get the most out of it because the team really is our family. Sometimes we even spend more time with our team-mates than our real families because of matches, travelling, hotels and training camps. If we didn't have this great relationship with each other, things would not work very well.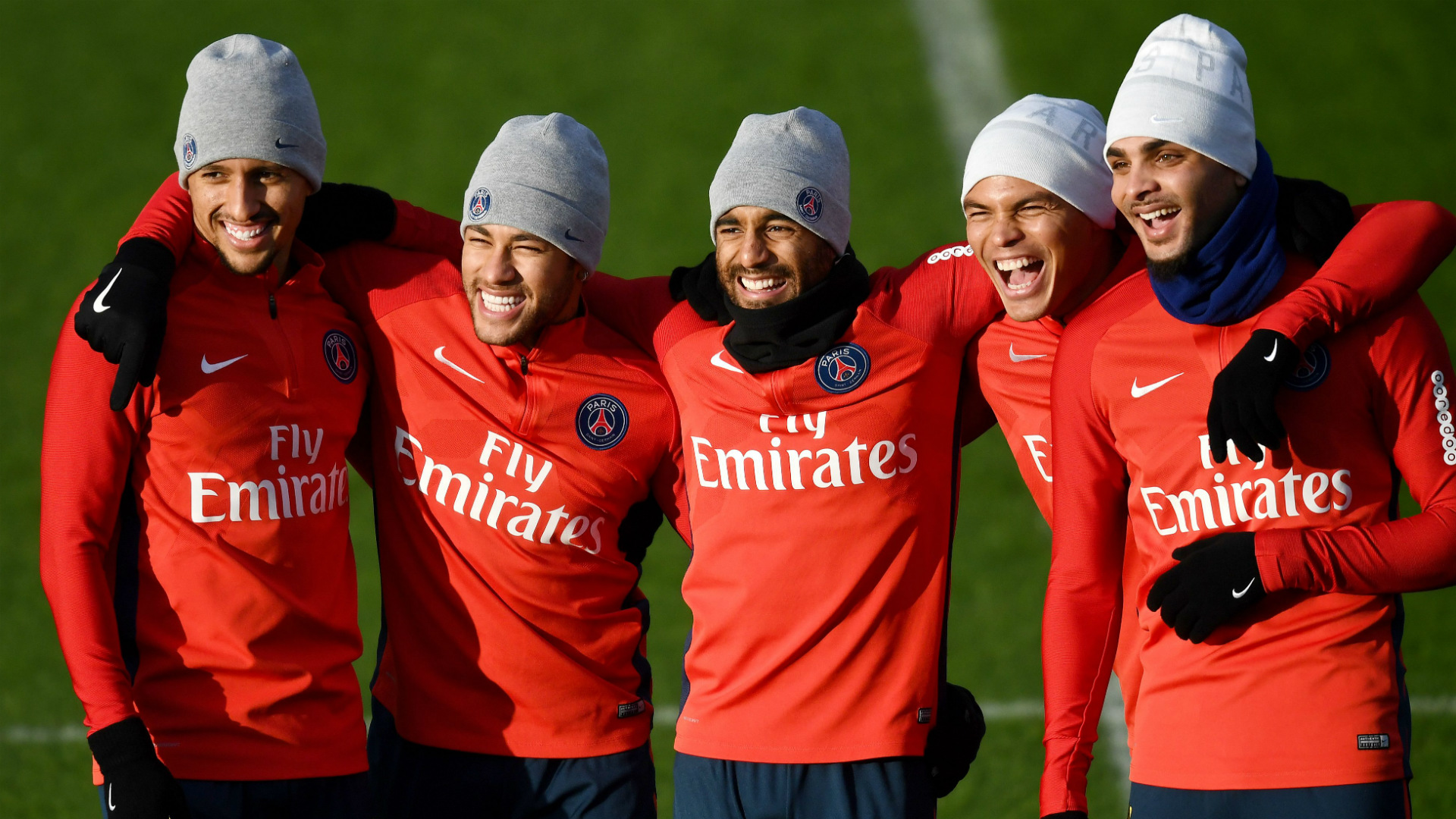 We know that we will have good moments but also difficult ones. With friendship and unity, we know we can overcome anything together. The two defeats against Strasbourg and Bayern were difficult times. After those games, we stayed calm, we knew why we had lost those matches, we worked a lot in training and we spoke amongst ourselves.
Sometimes victories can hide things that defeats can allow you to see. And we saw how we could improve, what we could do differently on the park. These were two accidents, but they kept us grounded, forced us to be more focused and to work harder.
At the heart of this PSG family, I'm comfortable with everyone. I try to speak to the French players, the Germans, the Argentines and always go to the others. Some players are more reserved, others are always social. It's easy for me to go to my team-mates to speak or joke around, even during tough times. I've always tried to be positive with the others.
Today, I have the honour and pleasure of being the third captain of the team, which is a step up for me. I came here when I was very young and I'm happy with how I have developed here. My status has obviously changed. Among my team-mates, Lucas is a loyal friend, a brother, who was very welcoming to me when I arrived. We see his situation and we know that he is someone who needs to play, to be on the field to be satisfied and happy with his life. He's someone very close to me.
It's easy to manage and talk to the guys who play. On the other hand, it is those who are playing less, who have less chance to show what they can do, who are the ones who need help, who need to be spoken to and their spirits kept up for the team. We need everyone during a season, because of injuries and suspensions. We will need 20, 22 or 23 players. That's why, when I see a player sad because he does not play much, I go to him and listen a little – sometimes you don't even need to talk. It's work that needs to be done to make a united squad and a strong family.
The holiday season is coming, and many people will spend it with their families. If I was going to make a PSG family, I would say that the father would be our captain, Thiago Silva. The granddad would be Thiago Motta. The big brother, who is wise and gives good advice would be me. And, as for the boisterous little brothers, I think there are three: Marco Verratti, Kylian Mbappe and Presnel Kimpembe. They're always moving!
And the PSG family is growing. Paris is the capital of love and I think that we're soon going to have a creche, but we have to ask sporting director Antero Henrique and Maxwell if it's possible.
Have a great holiday season and I'll catch up with you next month.
Marquinhos