Marcos Alonso: I could have joined Barcelona
Last Updated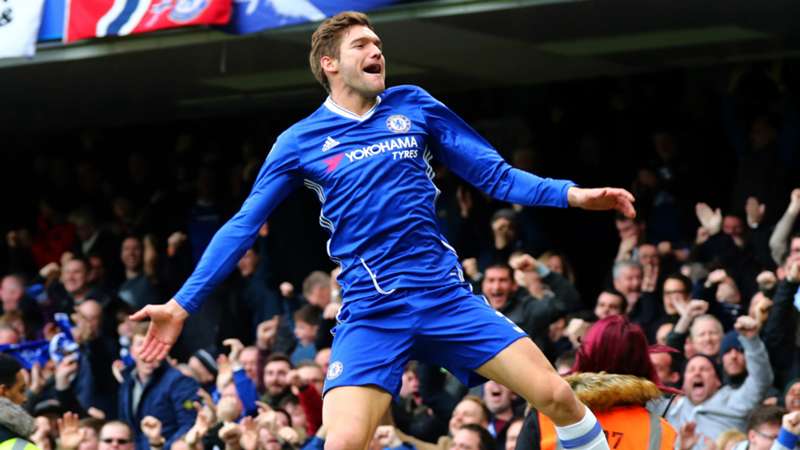 Getty Images
Marcos Alonso has revealed that he could have joined Barcelona prior to his move to Chelsea.
Is Sergio Ramos the best big-game player in the world?
The wing-back moved to Stamford Bridge from Fiorentina for a fee of around £24 million in the summer and has since impressed with a series of dynamic performances for Antonio Conte's side.
However, the 26-year-old could have moved to Barcelona instead, revealing that the Catalan club were also interested in securing his services prior to completing the signing of Lucas Digne from Paris Saint-Germain.
"Well, I think there was some conversations [with Barcelona] but the truth is that at that point it was not in my plans to leave Fiorentina," he told IbTimes. "It was only when the interest from Chelsea arrived in the summer when I started to consider to make a change."
Alonso has previously played for Bolton and Sunderland in England, hence surprise at the deal among a swathe of Blues supporters.
Alonso, though, is confident that he can continue his form as Conte's side maintain their title push, with Chelsea currently 10 points clear of second-placed Tottenham following Monday's 2-1 win over West Ham.
"There were some great teams interested in me in the summer but I decided to join Chelsea because they are a team that I had always liked," he added.
Ibra should have received 12-match ban
"I saw a possibility of succeeding here. I had some other offers from other teams from Italy and Spain but when Chelsea came to get me, I did not think twice. Chelsea are a club that had always attracted me.
"From my early years at Bolton I knew that Chelsea were a great club and the truth is that I was right to come here. Things are going well but I have to continue this way because I think I still can give much more. Now with the tranquility of not having to prove anything I have to keep improving."