Maradona says invitation to Messi wedding must have 'got lost somewhere'
Last Updated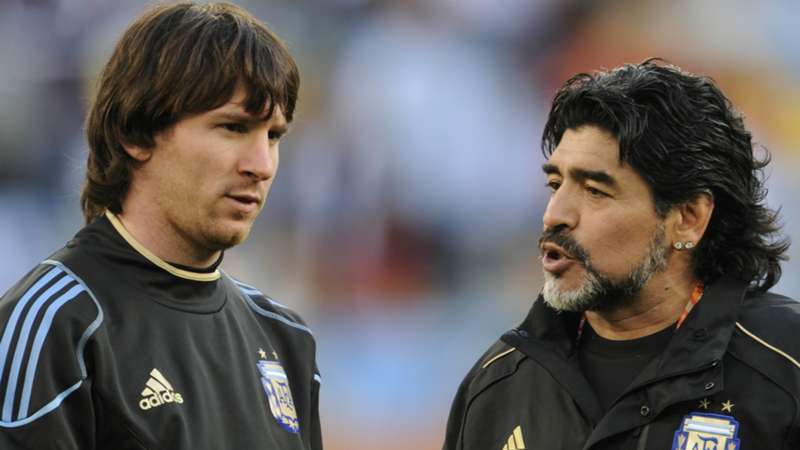 Getty Images
Diego Maradona still loves Lionel Messi despite admitting that his invitation to the Barcelona star's wedding must have been "lost somewhere".
The Argentine icon was among those left off the guest list for a star-studded event in Rosario on Friday.
Ronaldinho predicted Messi greatness
Messi did bring along several of his Barca team-mates and international colleagues to celebrate the day with him, but Maradona and Luis Enrique were among the notable absentees.
His legendary countryman insists that he holds no grudge, though, and still considers the five-time Ballon d'Or winner to be a top professional and man.
Maradona, who is currently in Russia after the Confederations Cup, told Sovetskiy Sport: "I congratulate Messi; he knows how much I love him.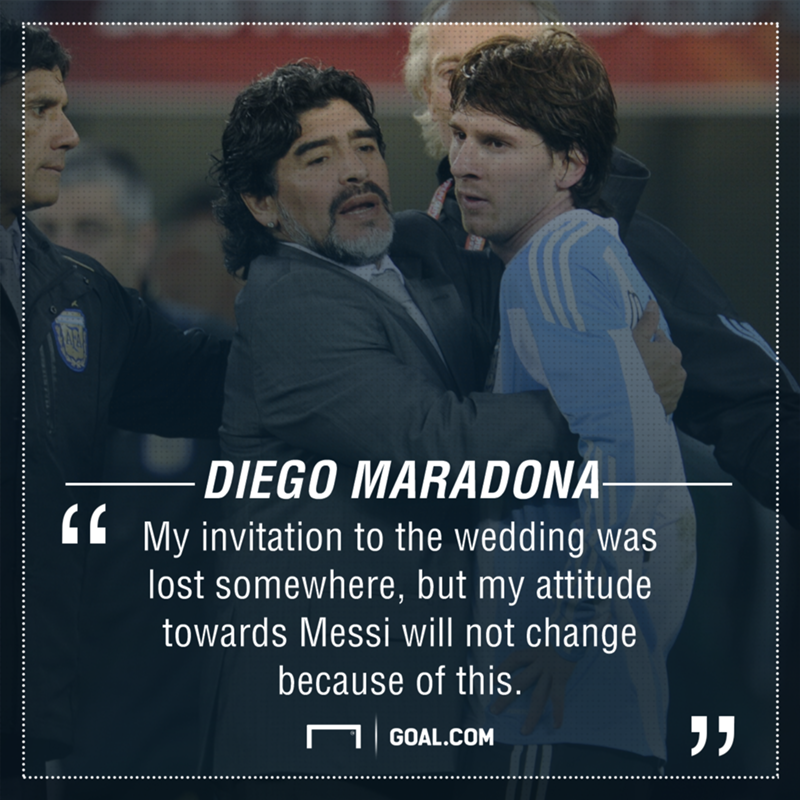 "My invitation to the wedding was lost somewhere, but my attitude towards Messi will not change because of this. He is a good athlete and an excellent guy."
Maradona briefly worked with Messi while in charge of the Argentina national side, but left that post after failing to inspire his country to glory at the 2010 World Cup.
Neymar release clause reaches €222m
While he was missing from the so-called 'wedding of the century', the likes of Angel Di Maria, Sergio Romero and Maxi Rodrgiuez were in attendance.
As were Messi's Barca team-mates of past and present Neymar, Luis Suarez, Javier Mascherano, Xavi, Samuel Eto'o and Carles Puyol.