Liverpool's 15 worst signings of all time
Last Updated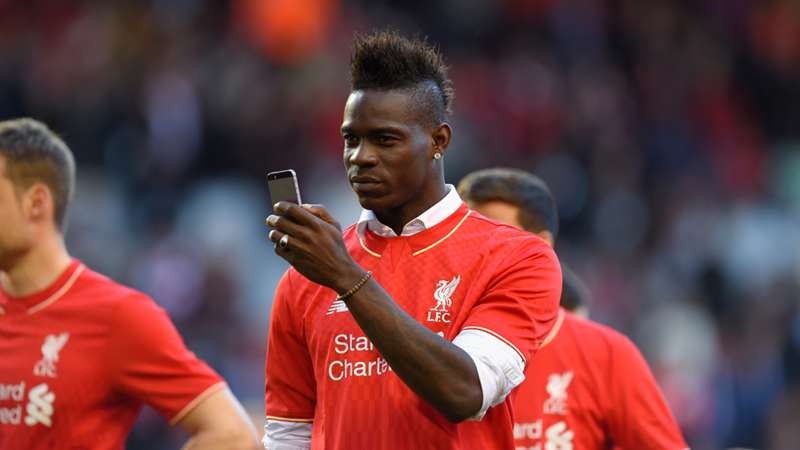 Getty Images
Liverpool are one of the most successful clubs in world football yet the five-time champions of Europe have not won the English title since 1990.
There are several reasons for their infamous league drought but there is no doubt that the Reds' often disastrous dealings in the transfer market have played a massive part.
Neymar: I could join United - or Eibar
Indeed, whereas once Liverpool were renowned for shrewdly strengthening title-winning sides, now the Merseysiders are synonymous with flops and failures.
Below, Goal goes through the 15 worst signings that the Reds have ever made...
---
PEGGUY ARPHEXAD | From Leicester | Free | 2000
---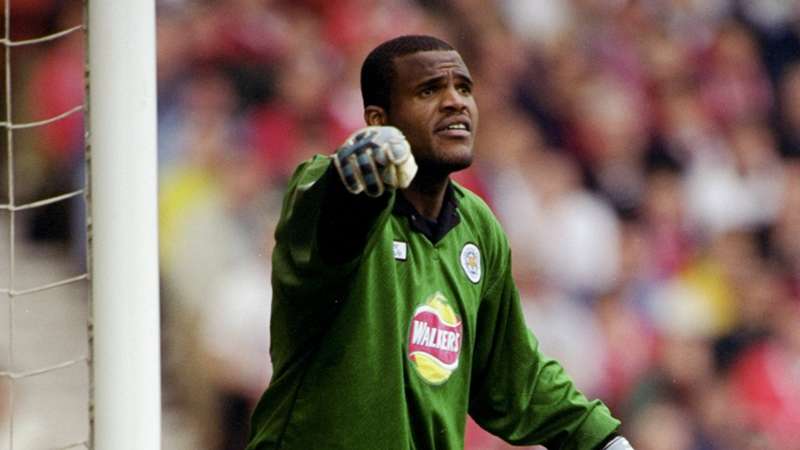 The life of a reserve goalkeeper isn't easy. It's difficult to make an impact. However, even taking that into account, Pegguy Arphexad's time at Anfield was dreadfully underwhelming. Signed on a free transfer in 2000, on the back of one impressive outing against the Reds for Leicester, Arphexad managed just two Premier League appearances in three years on Merseyside.
His contribution was best summed up by Jamie Carragher's wonderfully sarcastic response to the news that his fellow pundit Gary Neville was quitting his job to take charge at Valencia.
"Gutted!" the former Reds centre-half tweeted. "This reminds me of when Pegguy Arphexad left for Coventry."
---
IAGO ASPAS | From Celta | €10.8m | 2013
---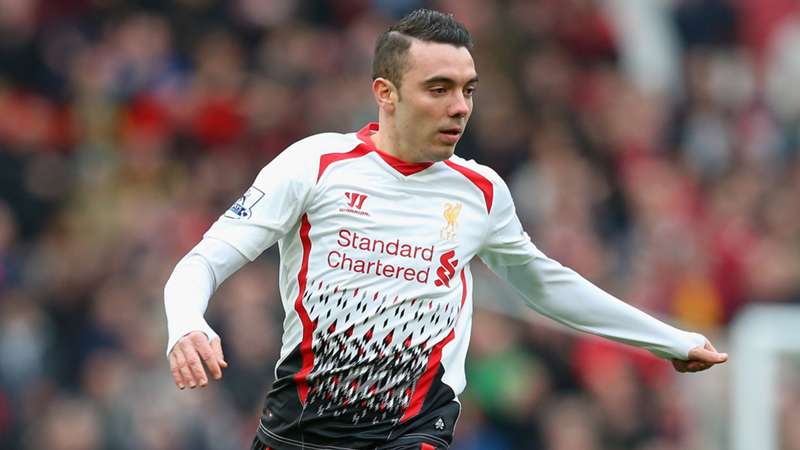 Iago Aspas reasons, "In football, you can't live forever in the past." Unfortunately for him, though, his name has been written into Liverpool folklore for taking the worst corner in the club's history.
That shocking set-piece against Chelsea at Anfield – which saw him pass the ball straight to Willian while the Reds were pushing for a last-gasp equaliser that would have kept their Premier League title destiny in their own hands - will always be the Reds' fans abiding memory of the Spaniard.
RUMOURS: Chelsea want Aubameyang
It was his last ever touch in a Liverpool jersey, with Aspas – who failed to even net once in the Premier League - joining Sevilla on loan just months later before eventually returning to Celta.
---
ALBERTO AQUILANI | From Roma | €20m | 2009
---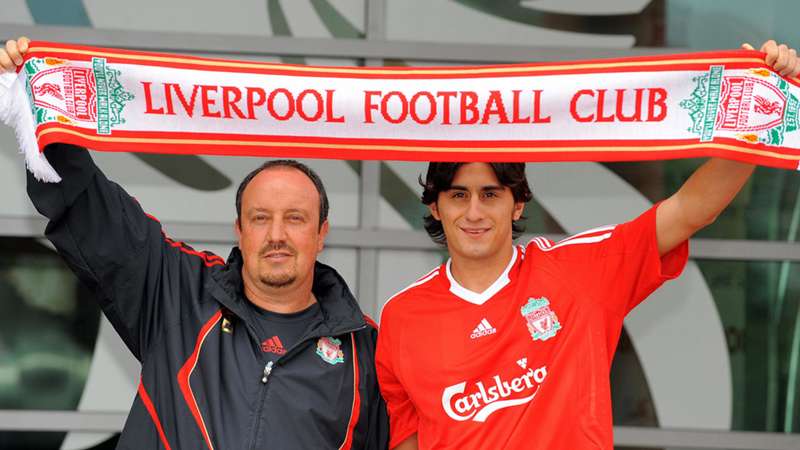 In 2008, Rafael Benitez thought it would be a good idea to sell Xabi Alonso and replace him with Gareth Barry. It wasn't. But at least it didn't happen. However, Liverpool's horrified fans would have settled for Barry, given Alberto Aquilani turned up at Anfield the following year after Alonso had departed for Real Madrid.
The injury-prone Italian was plagued by injuries and made just 18 Premier League appearances before joining Fiorentina in 2012. "Maybe I should have stayed," Aquilani later mused, "but I wanted to come back to Italy for family reasons."
Liverpool were happy to see him go, though, as underlined by the fact that they let him join Fiorentina for nothing.
---
MARIO BALOTELLI | From AC Milan | €20m | 2014
---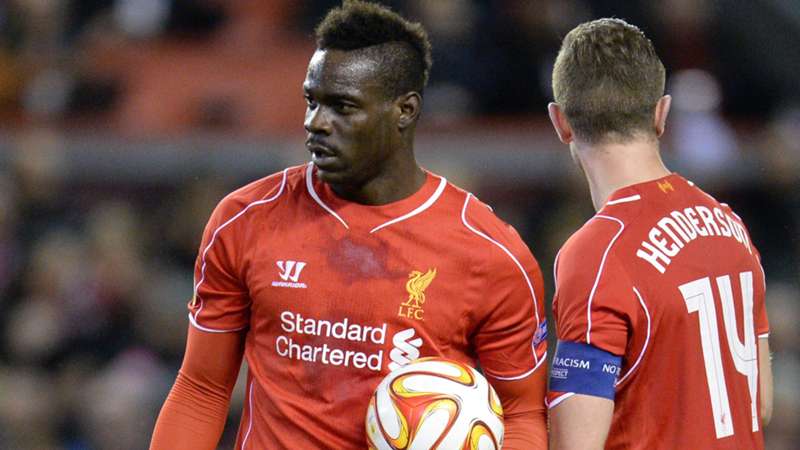 No other deal better typifies Liverpool's incompetence in the transfer market than Mario Balotelli's move to Anfield in 2015.
Having reached the end of the transfer window without having acquired a world-class striker, manager Brendan Rodgers told captain Steven Gerrard at Melwood one day, "I'm basically left with no option but to have a bit of a gamble... The gamble is Mario Balotelli."
The captain's reaction? "Uh-oh."
Gerrard's concern was justified, with Balotelli scoring one Premier League goal for the Reds before being loaned to AC Milan and then sold to Nice.
---
CHRISTIAN BENTEKE | From Aston Villa | €45.8m | 2015
---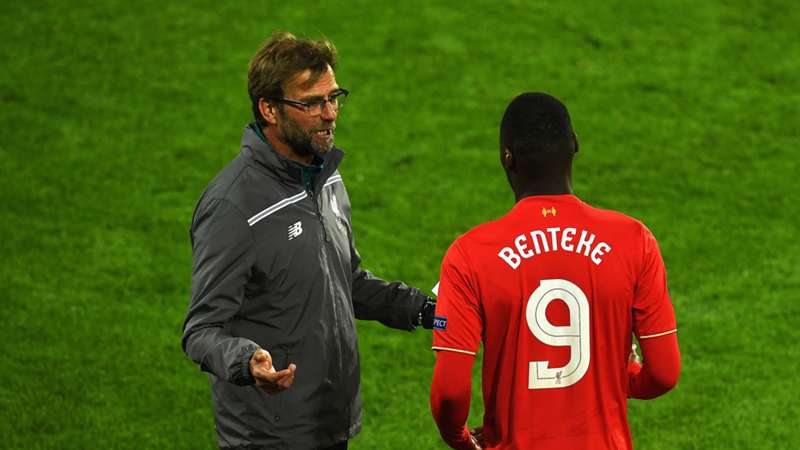 Christian Benteke represents further evidence of Liverpool's muddled thinking, with the board inexplicably allowing Brendan Rodgers spend £32m on a player that always looked completely ill-suited to the Irishman's brand of football - before then sacking the manager in October.
The Belgian looked even more out of place under the new boss, Jurgen Klopp, and he was unsurprisingly allowed to join Crystal Palace last summer. He is once again flourishing at Selhurst Park and Benteke, thus, feels that he wasn't to blame for his Anfield flop.
"I wasn't able to express myself," he stated. "I almost never played. And despite that, I still scored nine league goals."
---
FABIO BORINI | From Roma | €13.3m | 2012
---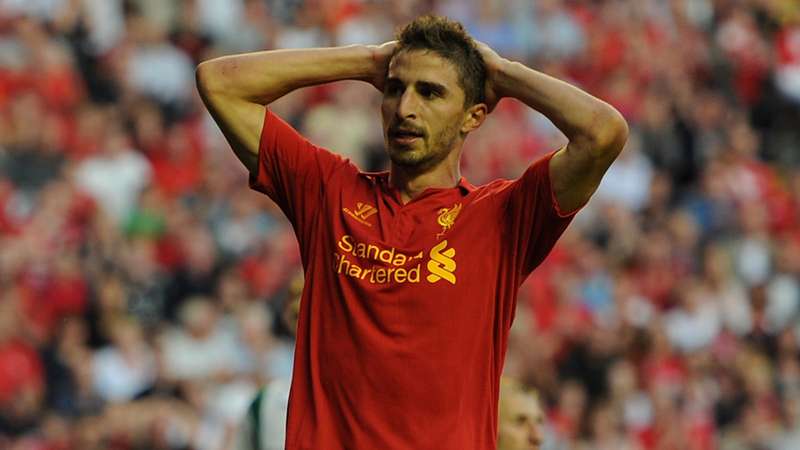 It's difficult to get too angry at Fabio Borini. Firstly, he works hard. Secondly, he's managed to sustain a career at the highest level despite being a forward who doesn't score goals, which is just plain impressive.
Borini's time at Liverpool, though, was particularly poor - even by his standards. As he himself admitted, "I wasted too much time there - not because I wanted to waste it, or deserved to waste it - I just wasted it."
Two Premier League goals across two seasons supports that refreshingly honest appraisal.
---
ANDY CARROLL | From Newcastle | €41.3m | 2011
---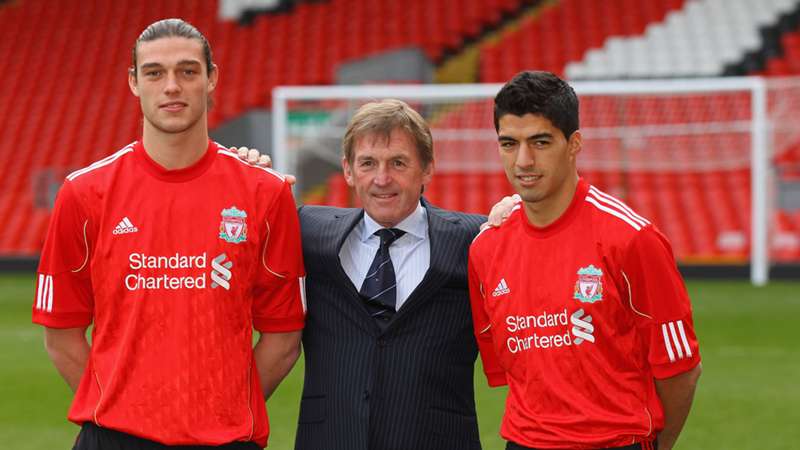 "I wasn't ready to leave," Andy Carroll has admitted. "It came as a shock. Newcastle was my club. I was 22. I could never get a grip at Liverpool."
Indeed, Carroll didn't even know who his new team-mates would be, revealing that he had to Google Liverpool's squad on the helicopter ride down to Merseyside.
Juventus to wrap up Szczesny deal
Injuries consistently ruined the striker's hopes of striking up a real understanding with Luis Suarez and Co. but the unavoidable truth is that £35m proved a huge waste of money for Carroll, who hit just six Premier League goals in three years at Anfield.
---
BRUNO CHEYROU | From Lille | €6.5m | 2002
---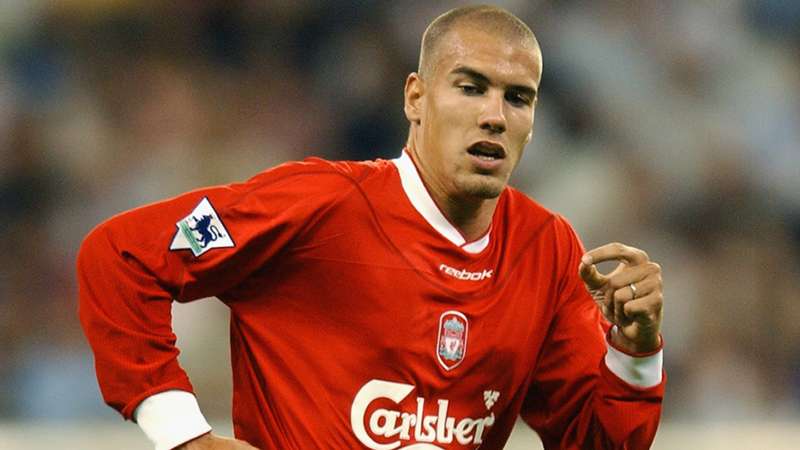 "I don't make comparisons with [Zinedine] Zidane lightly," Gerard Houllier began, before dooming Bruno Cheyrou to a career of ridicule, "and Bruno has the same kind of touch and style that Zidane has. There are a lot of similarities between the two when they're on the ball."
There weren't a lot of similarities, though. There were none. At all.
It took Liverpool four years to realise that, with Cheyrou netting just twice in the Premier League before being sold to Stade Rennais in 2006 for €1m, after unsuccessful loan spells at Marseille and Bordeaux.
---
BERNARD DIOMEDE | From Auxerre | €4.5m | 2010
---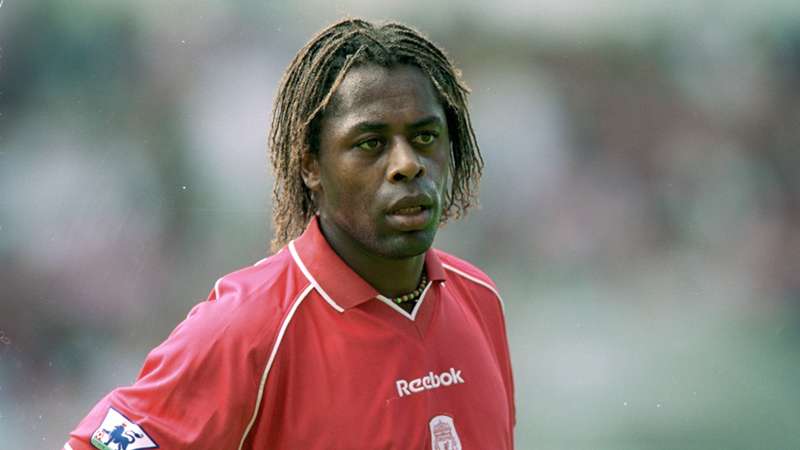 Bernard Diomede is a World Cup winner. For anyone who saw him play for Liverpool, that was a more difficult concept than the 'Theory of Relativity' to get one's head around.
However, the key was that the winger had lost his place in the France squad and was hoping to reclaim it by impressing on Merseyside.
He nearly scored an overhead kick on his debut, against Sunderland, but didn't - and that was about it, as far as Diomede's Liverpool career was concerned.
---
EL HADJI DIOUF | From Lens | €15m | 2002
---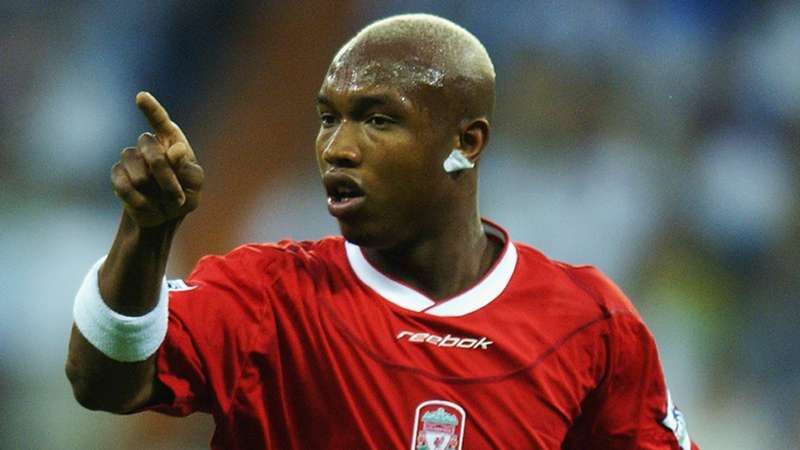 A waste of money and space, El Hadji Diouf embarrassed himself on and off the field during his time at Anfield.
"He's the only Liverpool no.9 ever to go through a whole season [2003-04] without scoring," former Reds defender Jamie Carragher pointed out. "He's the biggest turkey I've ever seen on a football pitch! He was always the last one to get picked in training."
Rooney a part of United history
However, the reason why Diouf is such an infamous signing is that during a UEFA Cup clash with Celtic at Parkhead, he spat at one of the home fans. Shamefully, it wouldn't be the last time the Senegalese would disgrace himself in such fashion.
---
SEAN DUNDEE | From Karlsruher | €2.75m | 1998
---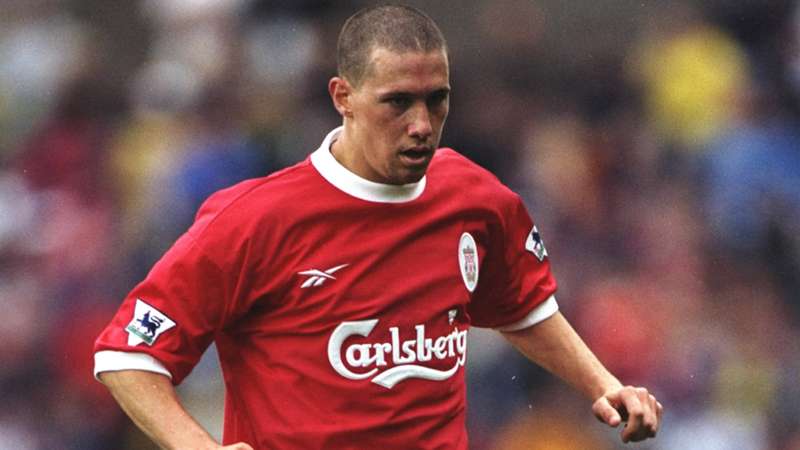 Sean Dundee retains a cult-like status among Liverpool fans old enough to remember one of the worst players ever to represent the club. Signed to provide cover for the injured Robbie Fowler, the South African didn't even come close to challenging Karl-Heinz Riedle or Michael Owen for a starting berth.
"One player I do regret signing was Sean Dundee," former manager Roy Evans later confessed. "He was terrible on and off the pitch. He didn't take any notice of me, did what he wanted and lacked discipline. He certainly shouldn't have joined Liverpool."
---
MILAN JOVANOVIC | From Standard Liege | Free | 2010
---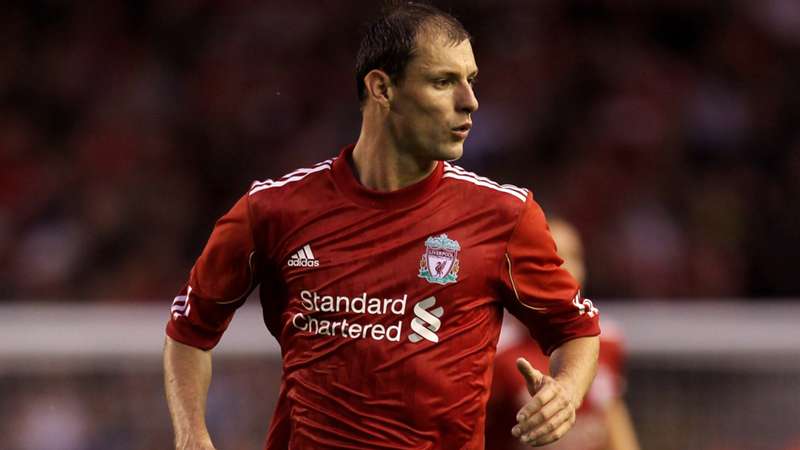 Milan Jovanovic was Rafa Benitez's parting gift to Liverpool, a Serbia international who had signed a pre-contract agreement with the Reds before the Spaniard's dismissal.
After his belated arrival, Jovanovic stated: "It's hard for me to tell the fans what I can bring to the team." Perhaps that was because even he realised that he offered nothing.
The former Standard Liege star scored zero goals in 10 Premier League appearances before returning to Belgium just 12 months later to join Anderlecht.
---
ROBBIE KEANE | From Tottenham | €24m | 2008
---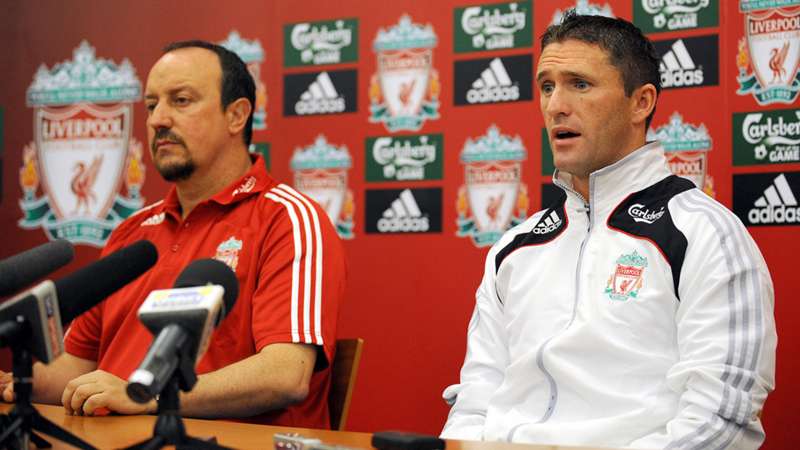 Robbie Keane's embarrassingly short stay at Anfield wasn't all his fault. Clearly, the Irishman underperformed, failing to score his first goal until October. However, his cause was hardly aided by Rafa Benitez's obvious unhappiness that Keane had been signed ahead of his No.1 summer transfer target, Gareth Barry.
Barcelona's worst signings ever
Therefore, it seemed to some that Keane had become a pawn in Benitez's power struggle with the board. "I'm sorry to say this, but Rafa is messing with Robbie's head," former Reds striker John Aldridge lamented.
A parting of the ways was inevitable and Keane returned to Tottenham in January - just six months after joining his "childhood club" – and at a loss of £7m (€7.3m).
---
PAUL KONCHESKY | From Fulham | €4m | 2010
---
Paul Konchesky still insists that he "enjoyed every minute" of his short stay at Liverpool but the left-back was on the receiving end of so much criticism that his mother felt compelled to take to social media to defend her son.
"To all you Liverpool scouse scum out there, never mind the cockney c**t, take a real look at your team, stop living off the past. The team are shit, if anyone's made a mistake it's the cockney c**t, never should have left Fulham."
Unsurprisingly, Konchesky left on loan in January 2011 before being sold to Leicester at the end of the season.
---
TORBEN PIECHNIK | From FC Copenhagen | €0.8m | 1992
---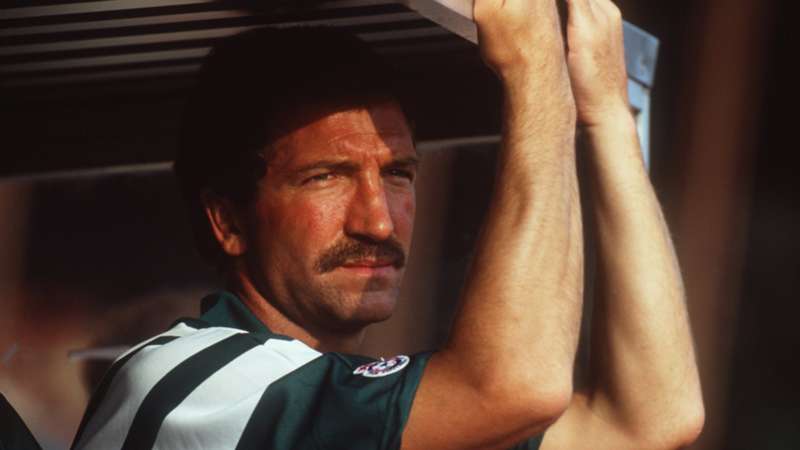 Graeme Souness made several dreadful signings as he went about destroying Liverpool during his three-year stint as manager and Torben Piechnik was among the worst.
In Souey's defence, the defender had looked a fine man-marker during Denmark's triumphant Euro '92 campaign but he proved anything but during his debut against Aston Villa, when he was given the run-around by former Reds striker Dean Saunders.
Things never got any better for Piechnik, who never played for Liverpool again after being taken off at half-time in a chastening 3-0 loss to Newcastle in which Andy Cole scored a hat-trick inside the opening 30 minutes.
"Torben's biggest problem was he didn't want to listen," fellow Dane and Reds legend Jan Molby later revealed. "He had his own idea how he wanted to play and how he thought Liverpool should play."