Keylor Navas escapes red card after apparent last man foul
Last Updated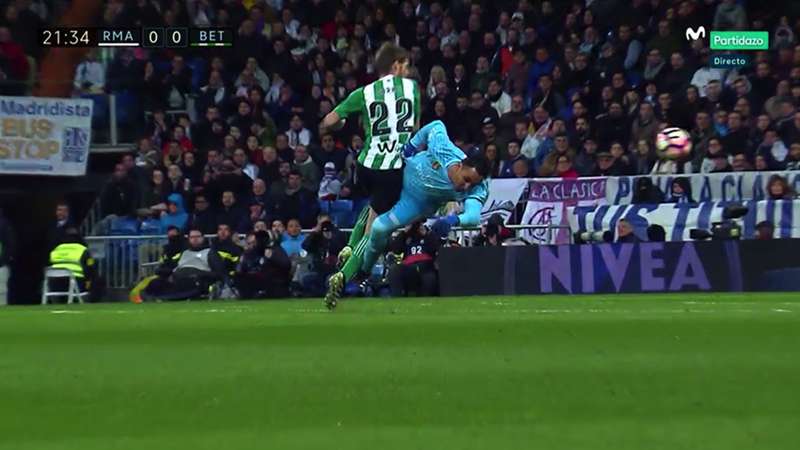 Movistar Partidazo
It's a day to forget for Keylor Navas.
Barca's back-ups not good enough
The Real Madrid goalkeeper appeared to be fortunate to stay on the field Sunday after committing a foul on Real Betis forward Darko Brasanac in the 22nd minute. The Costa Rican came off his line to try to stop a ball over the top, but when it fell short of his area, he had to make a play. As the Serbian forward approached, Navas looked to stick his legs out and bring him down, but referee Antonio Mateu Lahoz saw fit to whistle for a foul and didn't put the shot-stopper in the book.
The incident came in a week that saw Madrid rival Barcelona move through in the UEFA Champions League after a stunning comeback victory in its Champions League tie against Paris Saint-Germain, a win that many felt was abetted by officiating that favored the Blaugrana.
WATCH: Depay's stunner from midfield
Navas may have wished his day had ended then, though. Three minutes after the ref let him off the hook, he dove to his left to make a stop on a shot from Antonio Sanabria. Though he initially stopped the Paraguayan's effort, the ball squirted out from under Navas and across the goal line as the goalkeeper struggled to control it and watched as it went in for an own goal