Juventus
Juventus unveil dramatic change to club logo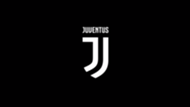 Juventus have unveiled a new club logo at an event in Milan on Monday evening, marking a dramatic departure from their traditional crest.
The new badge was revealed at a special ceremony led by Bianconeri president Andrea Agnelli at the Museum of Science & Technology.
It will becoming the club's new primary logo immediately but will not appear on their shirts until new jerseys are released at the beginning of next season.
Il Presidente Andrea Agnelli introduce un video #2beJuventus pic.twitter.com/DpC4peTigy

— JuventusFC (@juventusfc) January 16, 2017
"We are here to present what will be the future of Juventus in the coming years," Agnelli said. "In order to grow we must keep winning and evolve our language to achieve new targets.
"The new logo defines a sense of belonging and a style that allows us to communicate our way of being."
Benvenuti nel futuro, Bianconeri! #2beJUVENTUS pic.twitter.com/HPsYaCvPUj

— JuventusFC (@juventusfc) January 16, 2017
Juventus have sported an oval-shaped crest for the vast majority of their history, with only a brief interlude to that style occuring from the late 1970s until 1989.
They wore two different badges designed around the famous bull on Turin's coat of arms during that period before switching back to a new take on the traditional design.
That logo was subsequently adapted in 2004 into the badge currently worn on Juventus' kits this season.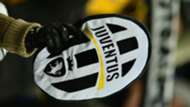 Now, however, Juventus have decided to move away from the striped design, featuring the bull as part of a crest at the bottom of the logo, to a symbol based on around the 'J' at the start of their name.
Juventus explain the design as referring "the famous phrase of [former owner] Gianni Agnelli: 'I get excited every time I see in the newspapers a word that starts with J'."
The Bianconeri have already updated their official website and social media accounts to reflect the change in branding.