Hughes: Chelsea missing the 'dark arts' brought by Diego Costa
Stoke City boss Mark Hughes believes that Chelsea will miss out on the "dark arts" brought by Diego Costa after the forward completed his protracted move to Atletico Madrid. 
Chelsea have already been handed three red cards in the early part of the season, and Hughes, who sees his club take on the Blues on Saturday, believes the club may now be lacking in the ability to walk the fine line between agitating an opponent and being sent to the stands, which he claims Costa was a master of. 
Newcastle 6/1 to beat Brighton 1-0
"If you look at Costa, he was brilliant at taking it up to the edge, then stepping back, and it affected opposition teams," Hughes said.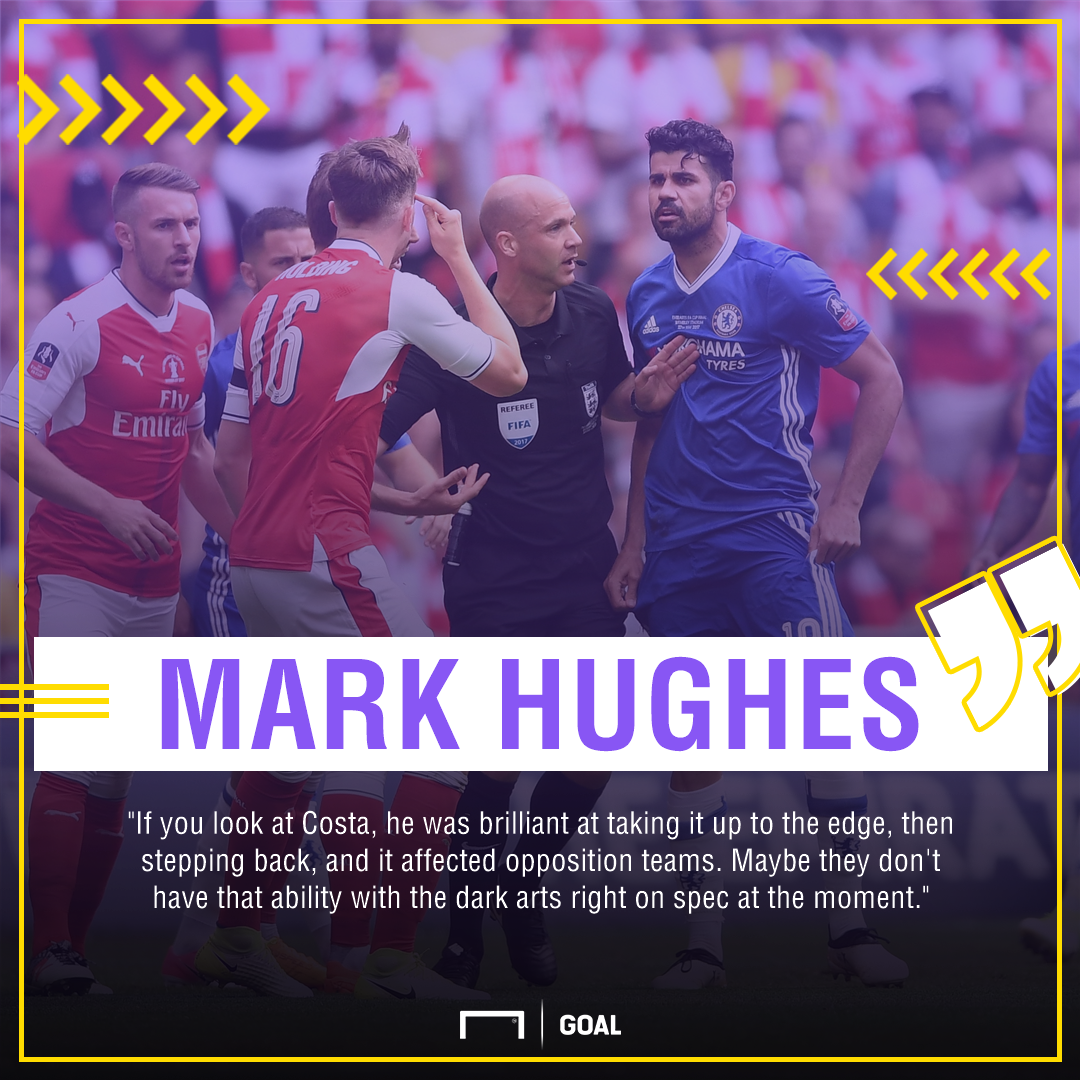 "Maybe they don't have that ability with the dark arts right on spec at the moment.
"I don't know the whole circumstances, but from a football fan's point of view I think he's a loss to the Premier League."
While Costa picked up over 30 bookings in his time with Chelsea, he was sent off only once, and the Stoke boss believes that talent was part of the entertainment factor he brought to the Premier League. 
"I used to enjoy watching him play because he had an edge to him and the reaction of other players to him was really interesting," Hughes added. 
"That's a skill in itself. You can take it right to the line and then step back and get other people into trouble because they haven't got that skill to stop where they should do. He was great at it and that's why I like watching him play."