Hudson-Odoi & Giroud show stubborn Sarri the benefits of changing his ways

Nizaar Kinsella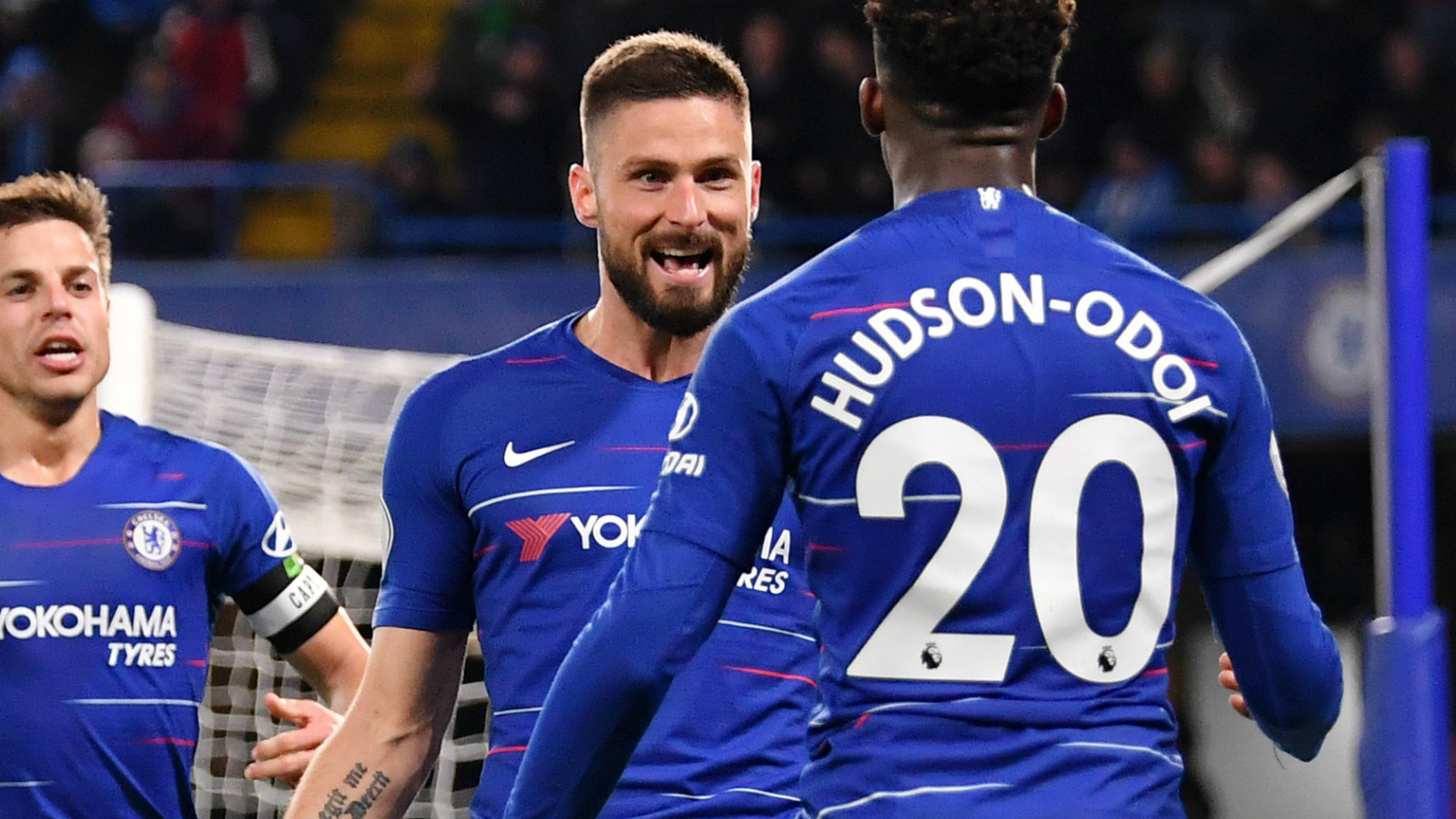 Getty Images
Chelsea fans have spent the past few months dreading team announcements because they've nearly always been left deflated by the starting line-ups.
Wednesday night, though, was different. Very different.
After an incredibly fortunate win at Cardiff at the weekend, under-fire coach Maurizio Sarri picked precisely the side that Blues fans wanted for the visit of Brighton.
The Italian made seven changes in total, the most of exciting of which saw him hand Callum Hudson-Odoi his first ever Premier League start.
Sarri's treatment of the 18-year-old sensation had been infuriating Chelsea fans, who had already seen him make his first start for England during the international break.
The fear of losing a uniquely talented winger, who has just over 12 months left on his contract, has been at the forefront of their minds ever since Bayern Munich tried to sign him during the January transfer window.
But they didn't just want Hudson-Odoi in the starting line-up in the hope that it would convince him that his future lies at Stamford Bridge. They wanted him in the starting line-up because he deserves to be there now.
Against Brighton, Hudson-Odoi proved them right, creating problems for Solley March, Anthony Knockaert and Gaetan Bong throughout the match with his unpredictable dribbling.
His end product was sensational too, eventually earning him just reward for a succession of excellent deliveries with an assist for the recalled and in-form French forward Olivier Giroud, who showed just why he deserves to start ahead of Gonzalo Higuain on a regular basis by scoring his sixth goal in five starts for club and country.
Eden Hazard and N'Golo Kante probably rank as the club's only two truly world-class players and they also returned after being rested at the weekend.
Both impressed but Ruben Loftus-Cheek arguably upstaged both in what was just his second league start of the season. It was he who played the pass from which Hazard made it 2-0 with a wonderful curling shot.
Stamford Bridge is used to stunners from the brilliant Belgian, of course, but Loftus-Cheek is increasingly becoming a significant force of his own and the midfielder sealed a timely and morale-boosting win with a spectacular strike.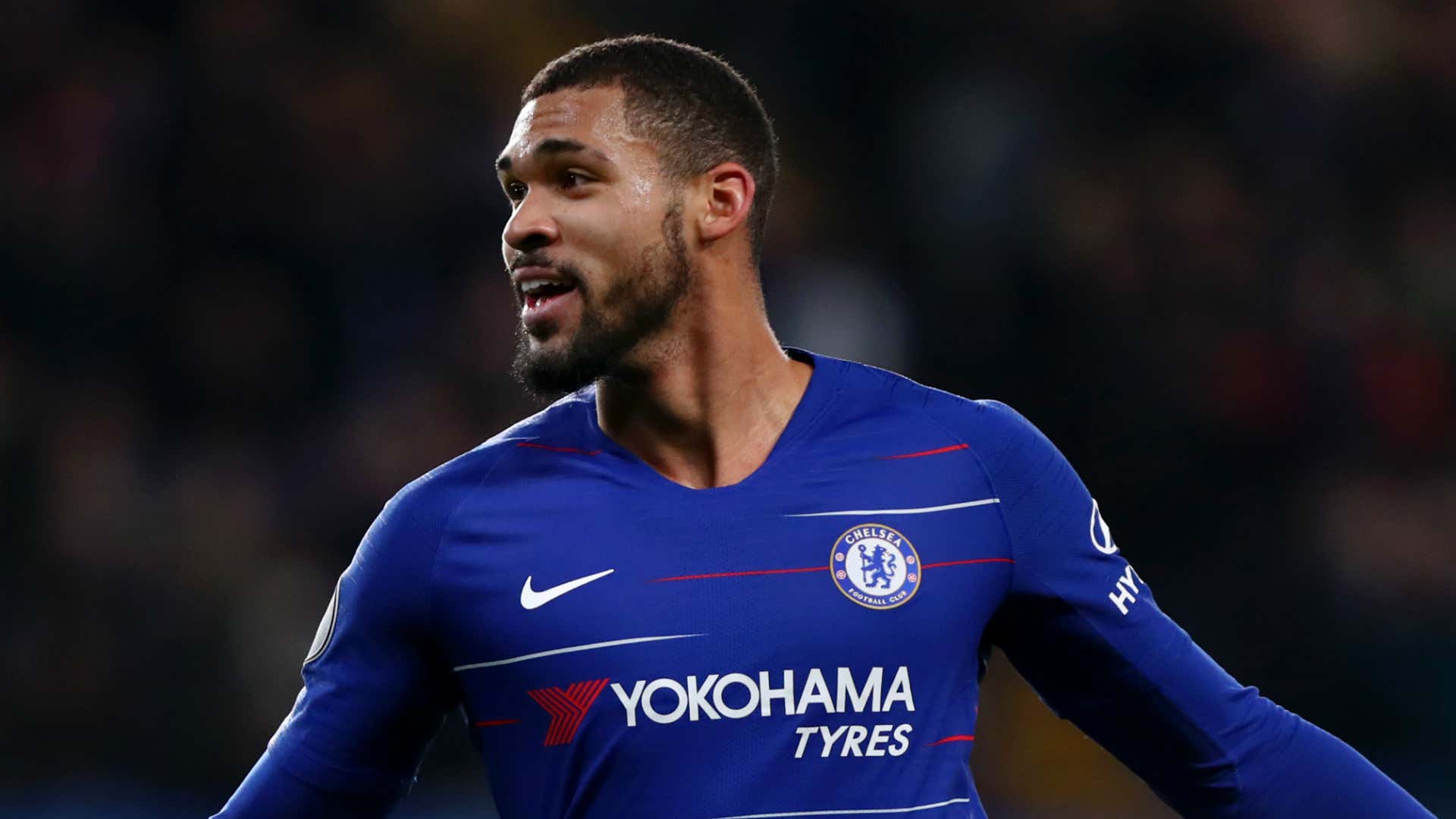 The one shame on the night was the fact that this was the lowest attendance of the season, with the fans' frustration with Sarri's selections undoubtedly a contributing factor to the poor turn-out.
However, against Brighton he picked a team that everyone could get behind, showing that he is not only willing to listen to the supporters but also make better use of his fringe players.
Andreas Christensen looked assured at the back, albeit against a very blunt forward line, while Emerson Palmieri also slotted in nicely for Marcos Alonso, who missed out with a hamstring problem, and perhaps even a bruised ego, having been made a scapegoat by some for the team's recent poor form of late.
Encouragingly, Sarri favourite Jorginho excelled among the new faces, dictating the play as he wished.
Sarri had to rotate with three league games to play in eight days but Wednesday perhaps offered evidence that Sarri's stubbornness is softening, after an international break which offered him some time to reflect on recent criticism of his rigid approach to tactics and team selection.
Spurs' win over Crystal Palace means Chelsea remain outside the top four but they are now up to fifth thanks to this win and still in with an excellent chance of making next season's Champions League.
A leopard may never change its spots but Sarri changed his line up for a league game, finally, and it worked out pretty well for everyone concerned. Maybe a lesson has been belatedly learned.