Friends reunited: Fabregas and Henry to renew special Arsenal relationship
Last Updated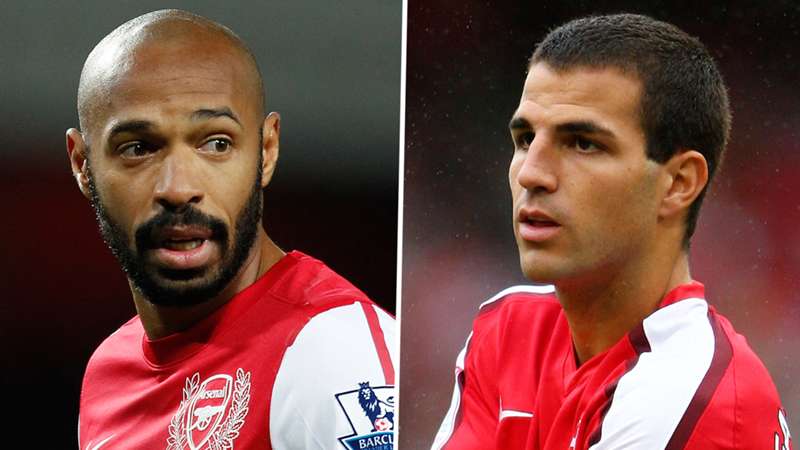 Getty
Cesc Fabregas is on the verge of joining French side Monaco, where he will reunite with his former Arsenal team-mate Thierry Henry.
The Frenchman is now manager of the Ligue 1 team and revealed over the weekend that since leaving the Gunners 11 years ago he has spoken with Fabregas "every two or three days".
Consequently, a move to Monte Carlo was always going to represent an attractive proposition for Fabregas, who has struggled for first-team opportunities at Chelsea this season under new manager Maurizio Sarri, making just six appearances in the Premier League, only one of which was as a starter.
His desire to move on, thus, comes as no surprise, nor does his next destination. Fabregas' relationship with Henry is a special one that spans more than a decade.
Indeed, Henry was even a guest at Fabregas' wedding in August, while they both share the same agent, Darren Dein, who has helped broker the biggest moves in their respective careers.

Dein is perhaps the most important figure in the relationship here. He was best man at Henry's wedding, while he also represents the Frenchman both commercially and as a football agent. The decision to leave Arsenal in 2007 was partly due to the enforced exit of Dein Sr, which left then manager Arsene Wenger without his long-term ally at the club.
Fabregas even admitted after Henry's departure that he could be destabilised by such a key player and friend leaving the club. However, he went on to captain the Arsenal side, taking on more responsibility and becoming an integral part of the midfield.
"I have more responsibility than before," he said the following season. "When you looked at Arsenal a year or two years ago you just saw Thierry Henry. It was a little bit like the other players did not exist.
"But when he left it was an opportunity for everybody to show we are a team and a good club. Even if the best player in the world is leaving us, we can still achieve something."
Henry's tutelage of a young Fabregas at Arsenal helped the Spaniard grow in confidence on the training pitches at London Colney and the two formed an almost telepathic partnership as the Spaniard became a first-team regular.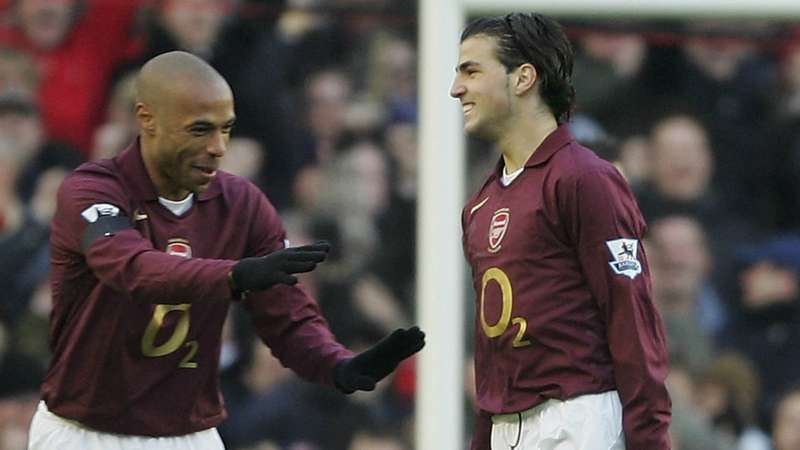 The Champions League game against Juventus in 2006, when Fabregas ran the show against former Arsenal midfielder Patrick Vieira, was an example of his increasing influence on the team.
Fabregas' adoration for Henry is evident from previous interviews, even naming the former striker as the second-best player he's ever played with, behind Barcelona star Lionel Messi.
Both players have achieved great success everywhere they've been, with Fabregas winning the World Cup and European Championship with Spain, and Henry matching those achievements with France, as well as lifting the Champions League during his spell at Barcelona.
They will now be hoping that by teaming up once again, they will be able to lift 19th-placed Monaco out of the Ligue 1 relegation zone.
Certainly, Fabregas' arrival should add some badly needed creativity and composure to the midfield.
Many have written off the 31-year-old Fabregas because of his struggles at Stamford Bridge this season but he should flourish at the Stade Louis II.
After all, he'll be playing under a manager who knows him better than almost anyone else.